Directors and Officers Insurance
Protect your business with directors and officers insurance at Truliant.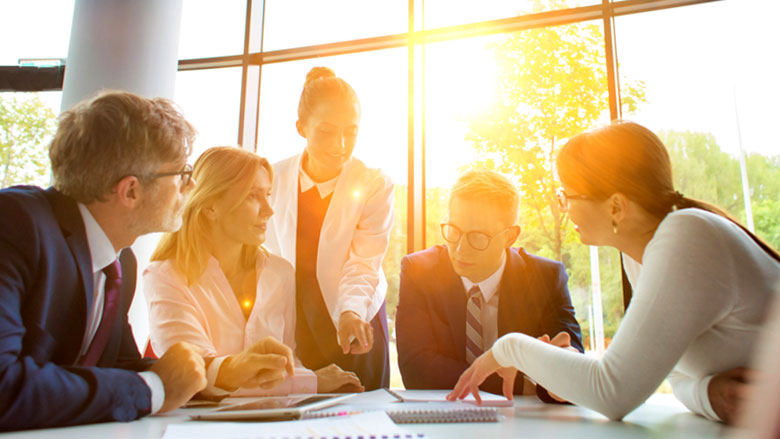 Let Truliant help you to protect your business assets.
Great rates, personalized terms

Personalized help from a counselor

Protect your personal assets

Great for investor funding
Financial protection for a business should cover more than just the business's property. It should also cover the personal assets of those involved in the business.
Partner with Truliant Insurance Services to get a custom free quote for the coverage you need.
Although you would hope that your business and your chief operating officers would never be sued, it only takes one instance to set you and your company back financially.
Get a Directors and Officers Insurance Quote Today
Because this type of insurance is highly specified and the policy must be written up specifically for your company to ensure correct coverage, it is vital that you and your company work with an insurance specialist who is highly knowledgeable in business policies.

However, finding a wise counselor does not have to be hard when you work with Truliant Insurance Services. They will guide you through costs for premiums and deductibles and will help you choose the best policy to cover the chief officers in your company. Contact us today to learn more by calling 844.267.1698.
What is directors and officers liability insurance?
Directors and officers insurance is a type of liability product designed to protect the chief officers of a company from financial ruin if they are sued for their business dealings. While this is a business insurance product, it protects these individuals' personal assets, including bank accounts as well as other non-liquid assets, while also protecting the company from financial loss if these individuals are sued.

Many individuals wanting to accept director or officer roles in a new company will want to be assured that they are backed by directors and officers insurance before they accept a new role. Without this financial security, they could find themselves and their families financially ruined by a single lawsuit. In addition, businesses seeking investor funding will most likely also need to have this insurance in place to protect their investors.
What could directors and officers insurance cover?
A high-quality directors and officers insurance policy will cover numerous legal and financial concerns, including the following:
Legal fees for fighting lawsuits
Lawsuits regarding the misuse of business assets
Lawsuits regarding intellectual property theft
Lawsuits regarding poor or incomplete company policies
While directors and officers insurance can cover quite a lot, it does not cover lawsuits regarding clearly criminal or illegal activities, such as intentional fraud.
Other Insurance Tools and Resources
Insurance products are not insured by NCUA or any Federal Government Agency; are not a deposit of, or guaranteed by the Credit Union or any Credit Union Affiliate; and may lose value. Any insurance required as a condition of the extension of credit by Truliant Federal Credit Union need not be purchased from our Agency but may, without affecting the approval of the application for an extension of credit, be purchased from an agent or insurance company of the customer's choice.