Errors and Omissions Insurance
Protect your business with Truliant's errors and omissions insurance.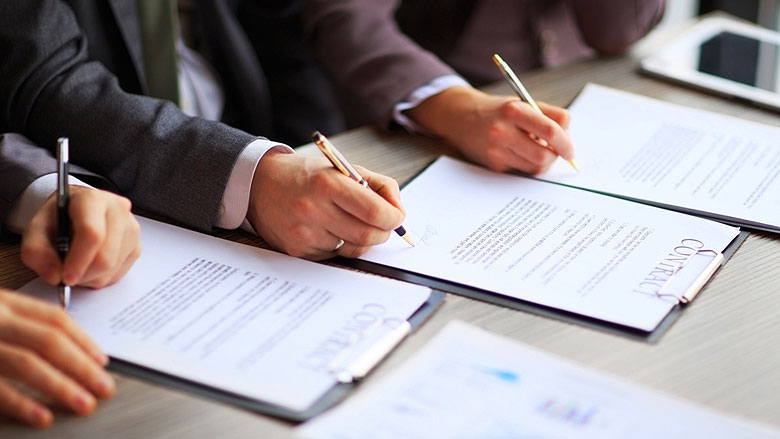 Let errors and omissions insurance give you business peace of mind.
Flexible coverage and competitive rates

Custom-tailored to fit your business needs

Personalized coverage

Compare over 40 A-rated insurance companies
When your best intentions go awry in business or when you simply cannot make your client happy no matter how hard you try, errors and omissions insurance, also called E&O insurance, can provide the legal and financial backing that your company needs to make it through a lawsuit without major financial loss.
Partner with Truliant Insurance Services to get a custom free quote for the coverage you need.
Every errors & omissions policy must be uniquely designed for the company purchasing it. Therefore, you will need to work closely with an insurance service provider who understands business products. When you choose Truliant Insurance Services, you can find a variety of excellent policies from over 40 A-rated insurance providers and can bundle your policies for the best discounts.
What is errors and omissions insurance for business?
Errors and omissions insurance is a liability product designed to protect you and your business from financial ruin should a client or customer sue you. It is generally used to protect against lawsuits resulting from faulty advice even if the client previously knew the risks involved in taking the advice.

Because every business is different, E&O insurance policies are designed with the unique needs of the individual company in mind. For example, policies could cover temporary employees, past claims and claims from more than one jurisdiction. They may also cover general negligence as well as legal costs for defense, but they do not cover legal defense for criminal activities. The cost of the policy will be dependent on these factors as well as on past claims that have been paid, on the type of business that is insured and on the number of employees who are covered under the policy.
Who needs errors and omissions insurance?
Those who are most in need of errors and omissions coverage are those who provide advice to their clients. If people base major decisions on the advice you give but the advice turns out to lead them in the wrong direction, they may sue you and your business.

In particular, lawyers, financial advisors, business consultants, insurance agents and real estate agents require E&O insurance. In addition, engineers and architects who are providing major services for roadways, buildings and more will need high quality professional liability insurance policies to protect against financial hardship.
Other Insurance Tools and Resources
Insurance products are not insured by NCUA or any Federal Government Agency; are not a deposit of, or guaranteed by the Credit Union or any Credit Union Affiliate; and may lose value. Any insurance required as a condition of the extension of credit by Truliant Federal Credit Union need not be purchased from our Agency but may, without affecting the approval of the application for an extension of credit, be purchased from an agent or insurance company of the customer's choice.