Workers' Comp Insurance
Protect your business with Truliant's workers' compensation insurance.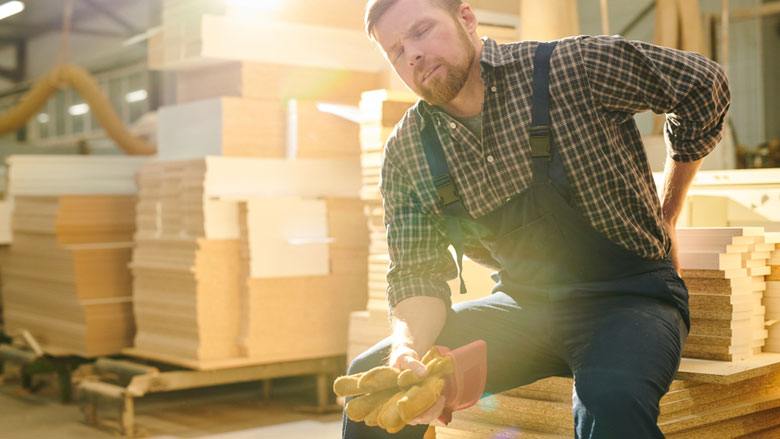 Let Truliant Insurance Services help protect your business.
Flexible coverage and competitive rates

Custom-tailored to fit your business needs

Protection you can count on

Compare over 40 A-rated insurance companies
Workers' compensation insurance, which is most likely legally required by your state, provides necessary benefits to your employees if they are injured on the job, and also protects you as a business owner from a civil lawsuit from your employees who have been injured while on company property.
Partner with Truliant Insurance Services to get a custom free quote for the coverage you need.
Nearly every state requires businesses with any employees to have workers' compensation coverage. If you do not have the coverage that you need, not only could you be caught with major lawsuits from injured employees or their family members, but also you could be faced with hefty fines from your state. In some cases, you could even lose your business.

Be sure you start your business off on the right foot by getting the right workers' compensation insurance policy today. When you search for a policy through Truliant Insurance Services, you will be able to compare numerous policies from dozens of A-rated insurance providers and get quotes.
What is workers' compensation insurance?
If one of your employees is injured while on the job, such as a trip-and-fall incident or from a piece of manufacturing equipment that has malfunctioned, a workers' compensation policy will cover many of the expenses associated with these injuries.

In particular, the policy will cover medical expenses and costs for rehabilitation and recovery. It will also help to cover some of the wages that the employee would have made if he or she had not missed any work due to the injury. Finally, the policy will provide death benefits to beneficiaries if an employee is killed on the job.
How can I determine workers' compensation cost?
The cost of the policy that your company gets will be determined by numerous factors, such as the size of your business, the number of employees that you have and the perceived dangers of the job. In addition, an insurance company will look at any previous workers' compensation claims that your company has made within the past several years compared to those of similar businesses.

Many states help to underwrite workers' compensation insurance costs as well, and the economic health of your state may come into play in the final cost of your policy.
Other Insurance Tools and Resources
Insurance products are not insured by NCUA or any Federal Government Agency; are not a deposit of, or guaranteed by the Credit Union or any Credit Union Affiliate; and may lose value. Any insurance required as a condition of the extension of credit by Truliant Federal Credit Union need not be purchased from our Agency but may, without affecting the approval of the application for an extension of credit, be purchased from an agent or insurance company of the customer's choice.