Financial Relief for Businesses
Truliant's COVID-related relief plans are here to help businses financially during these challenging times.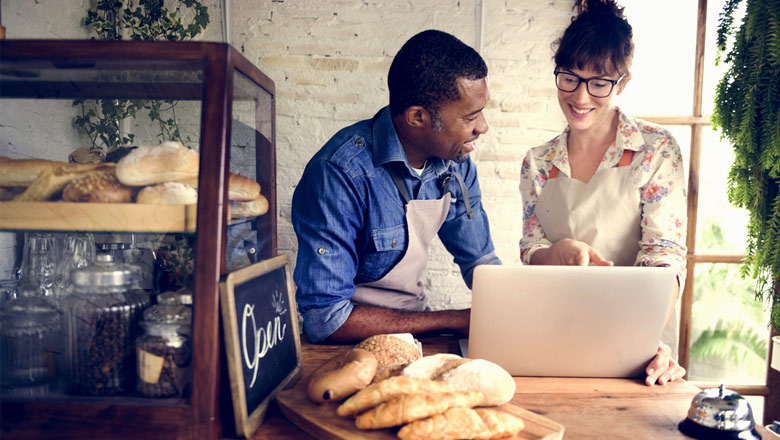 Business relief programs:
SBA Loans to assist with
payroll and other expenses
Skip-a-Pay to let you skip
monthly loan payments
Other Business Loans
and Deposit Assistance
Truliant understands that meeting your needs may mean something different during these uncertain times. Since 1952, we've been committed to our members and we will not waver now. Truliant is offering several options to assist our business member-owners financially. If you are not sure of what you may need and would like help, please call us at 800.822.0382.
SBA Relief Loans
On March 27, 2020, the federal government passed a nearly $2.2 trillion initiative to help small businesses with payroll and other operating expenses with two relief options: The Payroll Protection Program (PPP) and Economic Injury Disaster Loans. The PPP funding, about $349 billion, was immediately depleted. In April, the federal government made a second wave of funding available. Please note, however, that Truliant will no longer accept new applications for the PPP loan at this time due to existing member applications that still need to be facilitated. Additional details can be found on our SBA Relief page.
Skip A Loan Payment
We've enhanced our Skip-A-Pay1 service to include many loan types including our business loans. Additionally, we are waiving the standard $25 fee. You may now request to skip your monthly payment up to three times in 2020 - even in consecutive months. Simply log in to Online Banking, select "Additional Services" and scroll down to Skip-A-Pay. Please note that you must request Skip-A-Pay each month, each time the payment is due.
Business loan types with a Skip-A-Pay option:
Commercial Vehicle Loans
Personal Loans
Equipment Loans
Personal Line of Credit/Overdraft on Business Checking
Additional Business Loan and/or Deposit Assistance
If your business loan is not eligible based on the information above, or you need additional assistance, we offer several other options for financial relief. Please give us a call at 800.822.0382 so that we can work with you and help find a solution for your business during these challenging times.
Additional Resources Regarding COVID-19:
Equal Housing Lender. Federally insured by NCUA.
(1) Subject to credit union approval. Skip-A-Pay works by extending your loan term by one month for each Skip-A-Pay transaction used. Account must be in good standing to qualify. Interest will continue to accrue until loan is completely paid. Truliant must be listed as the lienholder on loan to qualify.