Homeowners Insurance Services
Let Truliant help you get great rates on homeowner's insurance.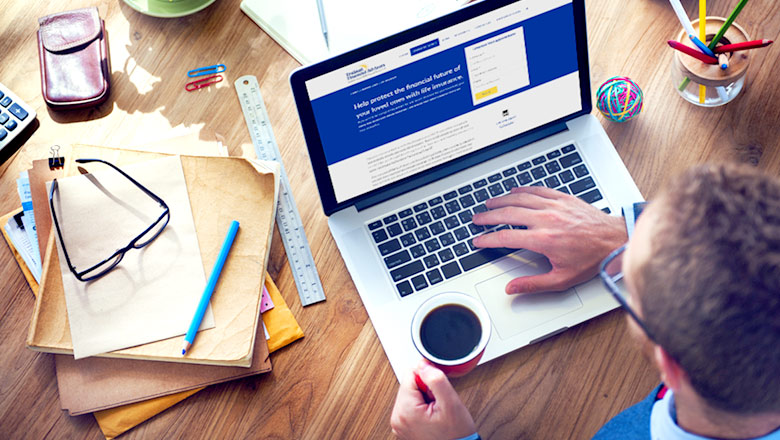 Enjoy peace of mind with Truliant home insurance.
Great rates on homeowners insurance

Bundle with auto insurance to save more

Quick, easy quotes

Compare over 40 A-rated insurance companies
If you are like many homeowners, home insurance is a requirement. Even if it is not required by your mortgage lender, you will still want to be sure that you have this important coverage to give you peace of mind and to protect one of the largest investments you'll ever make.
Get the coverage you need with the price you want with Truliant Insurance Services.
When you are looking for a company who will cover and protect something as important to you as your home and your personal belongings, you want a company you can trust. With Truliant Insurance Services, you can receive customized home insurance quotes and choose from a variety of policies to find the best one for your budget and needs.
Call (844) 267-1698 for a free quote today.
Why do I need home insurance?
One of the most important reasons to have a home insurance policy is that it's required by lenders if you have a mortgage. It's required because the cost of large repairs may impact a homeowner's ability to make their mortgage payments.

Home insurance covers:
Financial protection for natural disasters
Financial protection from theft or other loss
Financial help for temporary housing when needed
Special protection for certain high-cost items, such as jewelry and antiques
Liability coverage for those injured on your property
Peace of mind
What should be covered in a home insurance estimate?
Homeowner's insurance covers more than just your dwelling. Your policy should also cover all of your belongings, including furniture, clothing, electronics, decor, jewelry and more. In some cases, you may need extra coverage for certain items.

In addition, your policy should cover any additional structures on the property, such as sheds or garages. It should also contain a clause for liability protection in case someone is injured on your property.
What are the benefits of bundling car and home insurance?
If you are interested in saving money and gaining complete protection for your home, belongings and vehicles, you will want to consider a home and auto insurance bundle from your provider. Your premiums will be lower overall, and you may even be able to score a lower deductible. Of course, bundling also makes understanding, paying and changing your policies far easier because you will only be dealing with paperwork and representatives from one company.
Other Insurance Tools and Resources
Insurance products are not insured by NCUA or any Federal Government Agency; are not a deposit of, or guaranteed by the Credit Union or any Credit Union Affiliate; and may lose value. Any insurance required as a condition of the extension of credit by Truliant Federal Credit Union need not be purchased from our Agency but may, without affecting the approval of the application for an extension of credit, be purchased from an agent or insurance company of the customer's choice.