Business Checking
Accent your business with the latest financial technology.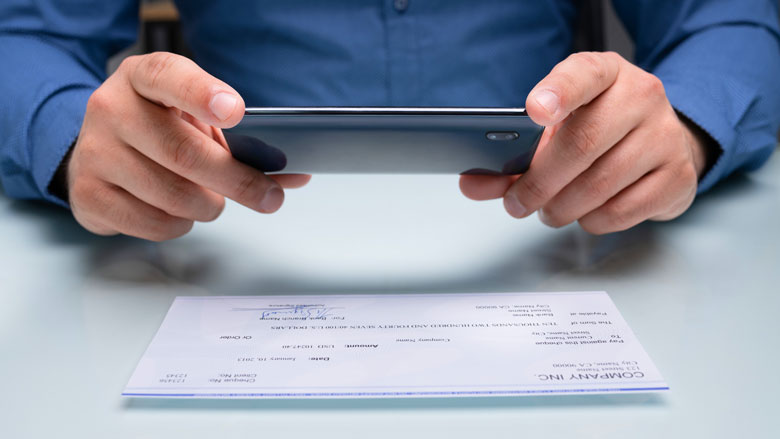 Keep your business running right with a Truliant Business Checking Account.
No monthly maintenance fees1
Built-in, 24/7 overdraft protection2

Online banking and the Tru2Go mobile app

Earn dividends with interest posted monthly
We offer business checking options to meet your daily money management needs with flexible accounts and overdraft protection to cover your transactions.
Our checking accounts are tailored to meet the needs of both small and large business owners.
When you're striving to reach your goals, Truliant helps you achieve them as your financial partner. To open a Basic Business Checking account and find the ideal blend of convenience, flexibility and valuable features, visit one of our local branches. Truliant is committed to providing the products and services business members need to strengthen their finances and improve their businesses.
What business checking accounts do you offer?
At Truliant, we offer two business checking accounts so that you have options when choosing a great business checking account. This way not only are you able to find a checking account that's perfect for your business needs, but you also have one that can grow alongside you and your business.
Basic Business Checking
If you handle a lower volume of business transactions, this may be a perfect solution for your business checking needs. Our Basic Business Checking is designed to meet your daily needs while providing you anytime access to your business account.
No minimum balance requirements
No maintenance fees
Process 150 items per statement cycle without a per-item charge
Business Checking
When you're looking for even more valuable features to scale your business, Truliant's Business Checking can help. This account is designed for businesses which handle larger volumes of transactions.
Earn tiered dividends with interest posted monthly
No monthly maintenance fee with maintained minimum balance1
Process up to 500 items per statement cycle without a per-item charge
Minimum balance requirement is $2,500 daily
Are there any fees on business checking accounts?
At Truliant, we believe in empowering business owners so that they can focus on building and growing their business. This is why we provide credit union business checking accounts with low fees.
Basic Business Checking
Business owners with a Truliant Basic Business Checking account never need to worry about monthly maintenance fees or a minimum balance requirement. This account permits 150 checks to be deposited, and each paper draft (check) that is deposited above that will only incur a $0.25 fee.
Business Checking
Business owners with a Truliant Credit Union Business Checking account can expect great service without a monthly maintenance fee. Business Checking requires a $2,500 daily minimum balance and will accrue a $10 fee each month the balance drops below this minimum requirement. While this account permits up to 500 paper draft checks to be deposited, each check over and above this will incur a $0.25 fee.
Does Truliant's business checking options offer overdraft protection?
Truliant offers standard overdraft practices built into your Basic Business Checking and Business Checking account. What this means is that we will automatically strive to pay overdrafts on your account for reccurring debit transactions, paper checks and ACH transactions using your Basic Business and Business Checking account number.

You may also opt-in to Balance Backup which extends coverage to include everyday debit card and ATM transactions.2
Business Deposit Tools and Resources
Must meet credit bureau and ChexSystems qualifications. Speak with a Truliant representative for details.
(1) The Business Checking account features no monthly maintenance fee if you maintain a minimum daily balance of $2,500. The Basic Business Checking account has no maintenance fees and no minimum balance requirements.
(2) Truliant pays basic and Balance Backup overdrafts at our sole discretion, which means we do not guarantee to authorize and pay any type of transaction. If we do not authorize and pay an overdraft, your transaction will be declined.