Employer Resources
Everything you need to make your financial wellness benefit simply the best.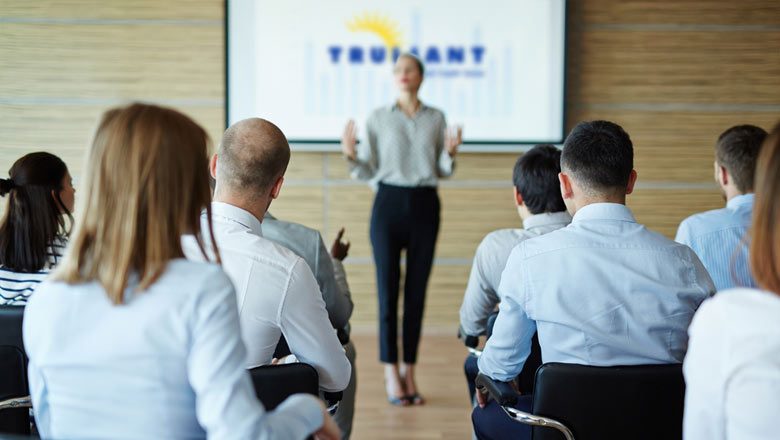 This area is designated specifically for registered Truliant Business Partners.
This page will help to keep you up-to-date with notice on our latest promotions, upcoming events, financial wellness tips, industry trends and more. This is also where you can learn about and request marketing materials like Truliant Member Kits, promotion and general information posters, product and services brochures, direct deposit forms and more - all at no cost to you.

We have many employer resources to offer you and your employees. Our free financial education materials will be delivered directly to you. Help your workforce be happier with sound financial wellness, provided by their employer, Free of Charge!

Our Financial Wellness Program is designed specifically to help you and your employees learn how to create financial wellness, manage finances, build wealth, and make smart decisions. Truliant at Work is your, no cost, employer resource that enables you to provide your employees with valuable financial information to live a financially healthy life. We help teach, guide, and support them through their journey
BENEFITS FOR YOUR COMPANY:
As a Business Partner, you're now able to offer additional, tangible benefits to employees which can help recruit and retain the best of the best. You also have access to other exclusive benefits including marketing materials, forms, informative newsletters, brochures, flyers and more. Contact us to schedule meetings, service visits and financial education seminars for your company.
General Information
Merchandise Request
Please reach out to your Truliant at Work representative to request merchandise. These materials are FREE to our Business Partners.