Dispute a Charge
Learn the difference between a merchant and fraudulent charge and how to dispute both.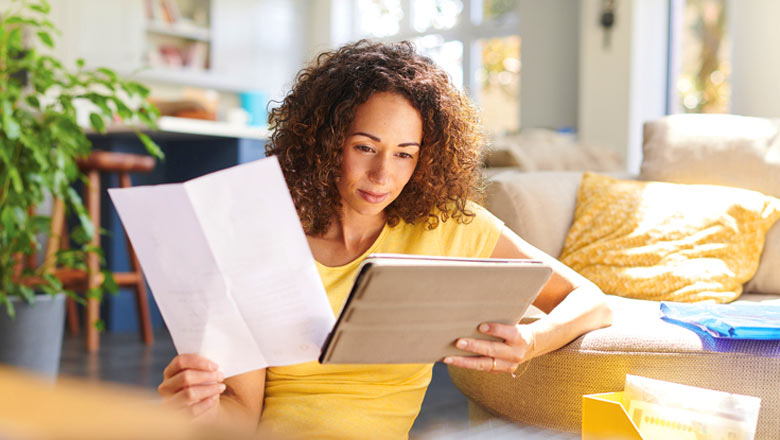 For Truliant to assist you in determining how to dispute a merchant charge on your account, we first need to know if this is a merchant dispute or fraudulent dispute.
What is a Merchant Dispute?
A merchant dispute is where you or an authorized person who may use the card have participated in the transaction with the merchant, but now there is a problem with the billing of the transaction, the item or services represented by the transaction. This may include:
Trial memberships that were canceled but still continuing to be charged

Incorrect charges which are more or less than the authorized amount

Online purchased in which merchandise or services were never received or received incorrect merchandise or services

Member was not happy with services and/or returned merchandise for a refund, and the merchant never processed a refund
What is a Fraudulent Dispute?
A fraudulent dispute is where you or an authorized person to use the card never participated, authorized, or was involved in the transaction with the merchant. This means you did not provide any of the card information to the merchant at any time; not even for age verification purposes. This may include:
Card fraudulently used to make an online purchase

Card was lost/stolen and used to make purchases
Once you have determined your dispute type, please follow the below information based on your determined dispute type.
I need to file a merchant dispute.
If you have determined that you need to file a merchant dispute, please ask yourself these questions to help receive resolution.
Have you contacted the merchant?
In all cases, you must have at least attempted to resolve this with the merchant. Most merchants will want to work with you to resolve the issue, so they can keep you as a customer. If you are unable to locate how to contact the merchant, check your statement, the phone number might be listed next to the transaction or may be found online.
What is the merchant's refund or return policy?
Most consumers never read the merchant's return or refund policy until after the purchase has been made, and you need to return and cancel the purchase. If you made your purchase online, you can usually find this information under their Term and Conditions link, but if you made the purchase in person, it should be printed on your receipt.
Do you still have the purchased item?
Online, phone, or by mail purchases
When you are ready to return the item, the best way to protect yourself is to return it with signature confirmation. Signature confirmation provides you the name of the person that signed for it, and you have proof that the merchant received the item back. Some merchants require a Return Merchandise Authorization number before you send the item back. Inquire with the merchant if this is needed and how to find this information.

In-person purchases
Always ask for a credit receipt when you return an item in person. This is your proof that you returned the item and that the merchant acknowledges that you are due credit for the return.
I need to file a fraudulent dispute.
Before you file a fraudulent dispute, please ask the following questions first to help in resolving your dispute.
Do you recognize the charge?
In most cases, a suspected fraudulent disputed charge turns out to be a valid charge that you may not recognize by the merchant name printed on your statement. Some merchants use a third party billing agency for their card transactions, so while the dollar amount sounds familiar, the name may not. Check with all of the persons in your household, even the ones that are not listed on your account or card. The majority of all suspected fraudulent charges are performed by someone in the same household as the cardholder.
Do you still have possession of the card?
If you have suspected fraudulent transactions on your statement, your card could have compromised at home, on the internet or at a merchant location.
Was your card lost or stolen?
If your card was lost or stolen, it is important to notify us as quickly as possible to prevent fraudulent transactions from occurring. Please let us know what other items were lost or stolen.
To file a fraudulent dispute
Call 833.541.0777 to speak with a representative who can assist you in completing your claim over the phone. They will read legal disclosures over a recorded line for your consent to process the claim
Visit your local branch to submit your dispute
Submit your claim via Online Banking in which your login credentials will be used as your signature
Disputing a Merchant Charge
Some merchant disputes may require supporting documentation (i.e. receipts, emails, confirmation/cancellation numbers, and any other supporting documents you may have about this transaction). Please do not send us the original; only send us copies. If you do not have any type of supporting documentation you may be asked to write a detailed explanation about what transpired with the transaction and all the steps you have taken in order to resolve the claim. Make sure you have your contact information on the form in case we need to contact you. To file a debit card dispute, you may:
Contact us at 800.822.0382 to speak with a representative who can assist you in completing your claim over the phone. They will read legal disclosures over a recorded line for your consent to process the claim
Visit your local branch to submit your dispute
To file a credit card dispute, you may:
Submit your claim via Online Banking's portal titled 'Credit Card'. Once within Credit Card, select the transaction you would like to dispute and select 'Dispute This Charge' within the transaction details.
Contact a representative at 888.829.6434
Send your request in writing via fax to 800.253.1220