Mortgage Refinance Options
Low rates, great terms, personalized service.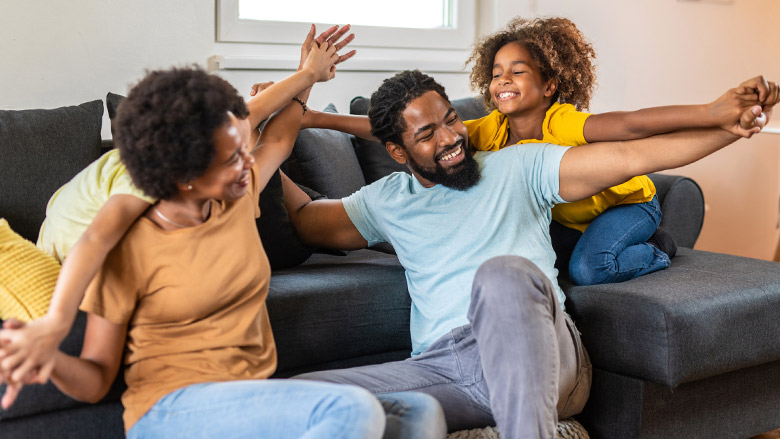 Truliant Federal Credit Union can help you find the perfect mortgage refinance options. We can even help you save money on your current mortgage by refinancing to get a lower rate, to lower your monthly payment, to help you pay off your mortgage faster or to help free up cash for a big project.
What is Home Refinancing?
When refinancing your home, you're essentially paying off your current mortgage and replacing it with a new one. Because of this, there are fees and closing costs associated with the transaction, so it's imperative to make sure it's worth it.

When you're ready to save money on the life of your mortgage, allow our mortgage team to help you through the process from one of our branches or even from the comfort of your own home with our electronic easyClose1 program.
easyClose1
Whether you're closing on your first mortgage or your fifth, when you're looking for an easy way to close on your next mortgage, easyClose may be the perfect fit. Rather than going to one of your local branches, your credit union mortgage loan officer can help walk you through purchasing your new home without person-to-person contact. You can still expect the personalized attention Truliant is known for while completing the closing process at your convenience. Contact us today to learn more about a home refinance.
What should you expect when applying for mortgage refinancing?
Apply through one of our branches' mortgage loan officers, or simply apply for your mortgage refinance though our quick, convenient digital application, available virtually anywhere.

Once you apply, your loan officer will help to walk you through the rest of the process so if you ever have a question, we're here for you. If you applied online, you can expect the same personalized attention with one of our Digital Mortgage Loan Officers.

Once a decision has been made on your refinance application, we will contact you. If you are approved, your loan officer will contact you to discuss your loan amount, terms and payment information.

Once you have closed with your new mortgage refinance loan, the funds are available whenever you are.
When should you consider refinancing your home?
The short answer is that you can apply for refinancing anytime you want. However, there are some general tips on when to refinance your home. If current interest rates are at least 1% lower than your current rate, if you plan on staying in your home for at least the next five years, and if you anticipate being approved, it may be a good time to refinance.

If you're wondering if refinancing is right for you, here are some common reasons why many people refinance their home.
Lower Your Interest Rate
Obviously a lower interest rate means a lower payment. And with a purchase as large as a house, the savings can be substantial. Typically, and this can vary depending on your situation, anytime you can refinance to at least 1% to 2% less than your current rate, you should.

In addition to lower payments, you also build more equity faster.
Shorten Your Term
When you refinance and replace your current mortgage with a new one, it's important to maintain the same term schedule or shorten it. Since interest is front loaded into any mortgage, you don't want to increase the number of years on your term. If you've been paying your 30-year mortgage for five or six years and rates drop, look at a 20-year term when you refinance versus another 30-year term.

This way, you're not losing any savings to interest you've already paid. While a shorter term may actually increase your monthly payment slightly, depending on the new interest rate, you'll be cutting years of payments off of the life of the loan. Use our online mortgage refinance calculator below to see what different term lengths do to your monthly payment – and savings!
Converting to a Fixed- or Adjustable-Rate Mortgage2
One very common reason to refinance is to convert from an adjustable-rate mortgage (ARM) to a fixed. ARMs are great tools and can benefit many homebuyers. But once you've decided to stay in your home for the long term and rates drop, it's definitely worth exploring converting to a fixed-rate mortgage to avoid any future rate hikes.

Even converting from a fixed to an ARM can be worthwhile if rates are low and you're planning on moving in the coming years.
Consolidate Debt
Another common reason to refinance is to consolidate debt. When rates drop, you can typically get cash for large expenses without seeing a difference in your monthly payment.
Refinancing to Tap Equity or Consolidate Debt
While the previously mentioned reasons to refinance are all financially sound, refinancing a home can be a slippery slope to never-ending debt.
What mistakes should you avoid when refinancing a home?
No matter what the refinance mortgage rate environment is, it's important to avoid mistakes that could end up costing you in the long run. Regarding consolidating debt, for instance, you need to make good financial choices moving forward to avoid going into debt again to make this tactic worth it.

Also, if there's less than half a percentage point difference between today's rates and your current rate, it's most likely best to wait. And, if you don't have at least 20% of equity in your home, it may not be worth it to refinance.

When refinancing a home, you're basically paying closing costs like you did the first time around and this needs to be considered before you'll calculate actual savings from refinancing. In some instances, the fees can be financed into the loan amount so they don't have to be paid out of pocket like what's required on an actual purchase.

Finally, before your home refinance, consider discussing your home's insurance with your insurance company to ensure there are no unforeseen updates which need to occur before closing. If you have less than 20% equity in your home, you may find that you must pay your private mortgage insurance (PMI) premiums which may be an additional 0.3-1.5% tacked onto your monthly payment, for example.

If you are considering changing your insurance provider, Truliant Insurance Services can help you lower your home insurance while providing great coverage.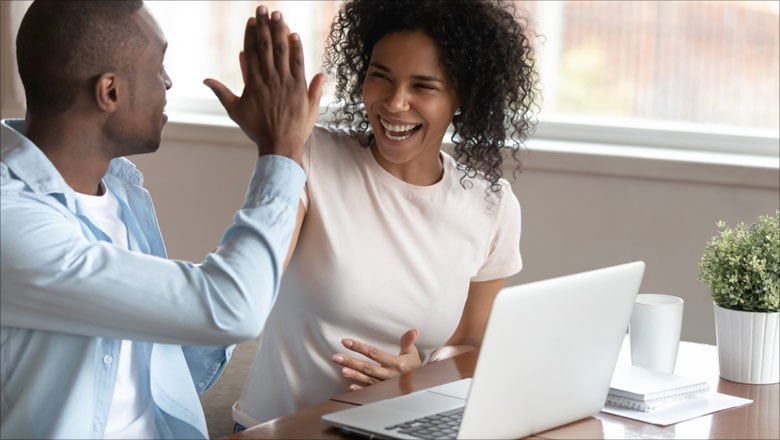 Why Your Loan-to-Value Ratio is Important
Your loan-to-value ratio is one of several criteria lenders use when deciding whether to approve you for a loan when you want to buy a home, refinance your existing mortgage or take out a home equity loan.

Refinance mortgage rates and first time home buyers rates are typically the same, but during a refinance boom, the rate on refinances may become higher than the rate on purchases. Use our mortgage refinance calculator below to help you make an educated decision.

Learn about the impact your loan-to-value ratio on your mortgage refinance with our comprehensive article.
Mortgage Refinance Calculators
Other Mortgage Tools and Resources
Federally insured by NCUA and Equal Housing Lender. Rates and terms subject to change prior to consummation of the loan. Available to members in VA, NC, SC, OH, TN, FL and GA. Loans subject to credit approval.
(1) easyClose, or electronic closing, is only available in North Carolina.
(2) ARM = Adjustable Rate Mortgage. As with any ARM loan, interest rate and payment may increase after the initial rate period of 7 years. Five percent maximum interest rate increase for life of loan.
Provision of the calculator on this page is not an offer of credit. Its use in no way guarantees that credit will be granted. This calculator is solely for informational purposes and provides reasonably accurate estimates; the calculations are not intended to be relied upon as actual loan computations.