Truliant Federal Credit Union certificates are a great way to earn more than the interest in a traditional checking, savings or money-market account.
Earn guaranteed returns, hassle-free.
Fixed dividends
Insured by the NCUA up to $250,000
Ladder certificates, so you have access to funds when you need them
Scheduled deposits available for even better results
Multiple options to suit your savings goals
Help me decide if certificates are right for me
How much will my Certificate be worth at maturity?
Are Certificates and Certificates of Deposit the same?
Both Certificates and Certificates of Deposit offer a fixed return based on the initial investment and its term. Credit unions refer to these accounts as Certificates; banks call them Certificates of Deposit or CDs. Certificates acquired at a Credit Union are guaranteed by the National Credit Union Administration (NCUA), while Certificates of Deposit issued by banks are insured by the FDIC. Both guarantee your money will stay safe for the term of the account.
What requirements are there when opening a certificate?
Certificates require a minimum opening amount of $250.
Money must remain within the certificate, and not withdrawn, for the duration of the certificate's term.
Withdrawn certificate funds may incur a penalty fee.2
What certificate options does Truliant offer?
At Truliant, we know that when it comes to investing, there is no one-size-fits all. That's why we offer three different certificates to give you the versatility you're looking for whether you're opening your first certificate or are looking for a multi-certificate approach to investing.
Regular Certificates
When you open a term share certificate with Truliant, you have lots of options. We offer terms that range from three to 60 months, and you can open one with as little as $250. Our 14-month certificates even allow a one-time, penalty-free withdrawal after the first 60 days. We also offer 48-month and 60-month certificates for long-term growth at a higher rate.

Flex Certificates
Truliant Flex Certificates allow you to make over the counter deposits anytime for greater convenience. Additionally, you are eligible for a one-time rate bump up to 1% that will match the certificate's current advertised rate. So, if our rates rise, yours does too.

Certificate Laddering
While share certificates do offer the highest interest rates among savings accounts, they do lock up your money for long periods of time. A certificate ladder is a way to set up multiple certificates with varying terms so that they mature at different intervals. This way, you'll have access to your funds when you need them without sacrificing your long-term growth efforts.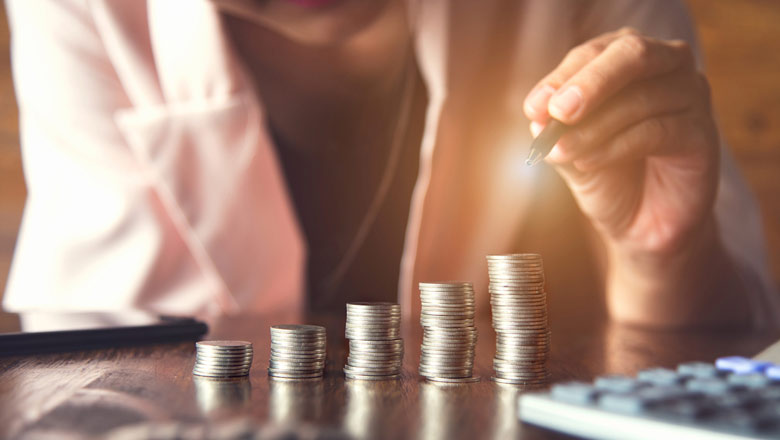 How to Ladder Certificates
When you want to save money, certificates are a great way to receive guaranteed returns for short- and long-term goals. By laddering your certificates, you can have quicker access to funds while continuing to grow your savings.
We invite you to learn how to ladder your certificates or to schedule an appointment to set up certificates that work for you.
(1) APY=Annual Percentage Yield. Limited-time offer. Penalty for early withdrawal. Special requires a minimum deposit of $5,000 and entire balance must come from funds not currently on deposit at Truliant. Funds will roll over into a 12-month regular certificate upon maturity. Not available for business certificates.
(2) There are no maintenance fees associated with our certificates. However, an early withdrawal penalty applies if you take cash out of a certificate before its term is up:
The calculator on this page is solely for informational purposes and provides reasonably accurate estimates; the calculations are not intended to be relied upon as actual yield computations.