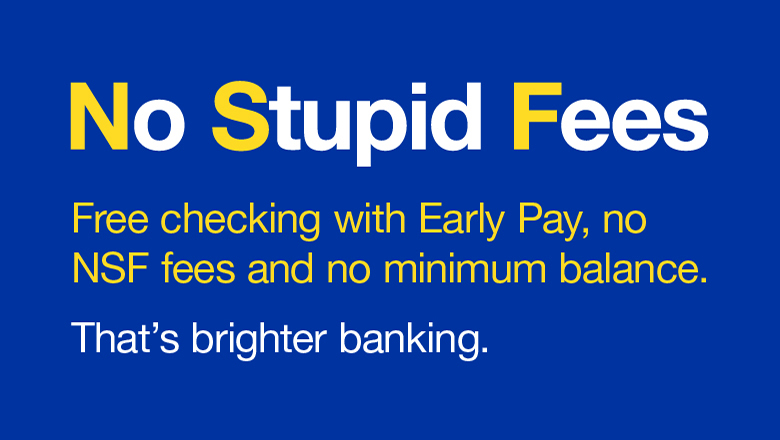 No Stupid Fees means we won't punish you when life gets in the way. That's why we've eliminated non-sufficient funds (NSF) fees. Plus, we offer overdraft options that put you in control of managing your money to avoid unnecessary charges.
If you don't already have a Truliant free checking1 account, open yours today and enjoy no minimum balance, no maintenance fees and Early Pay, where you get access to your direct deposit up to two days early.
What is an Overdraft?
An overdraft occurs when a payment or withdrawal from your checking account exceeds your available balance. This could happen when you're taking out cash at an ATM, making a debit purchase at a store, writing a check, making a bank transfer or paying a bill by pre-authorized payment, such as when using Bill Pay.

Truliant offers four overdraft options so that you can choose what works best for you:
Overdraft options that give you flexibility.
Customizing Overdraft Protection
If you choose full coverage with all three services and overdraft your account, Overdraft Transfer Service would activate first. If there are not enough funds in the linked account, we would strive to cover the overdraft with Balance Backup or Balance Backup+, depending on the type of transaction made.
(1) Must meet credit bureau and ChexSystems qualifications.
(2) Balance Backup and Balance Backup+ overdraft protection is not available for Launch Checking.
(3) Covering an overdraft when there are not enough funds in your account is at our discretion. We carefully analyze your account relationship and review deposits, overdraft history and other factors in order to pay as many items as we can for our members. If we choose to not cover an overdraft, your transaction will be declined.