Let Truliant consolidation loans save you money.
Competitive rates to save you money

Options tailored to your specific needs

Adjustable terms to fit your budget

90-day deferred payment2
Major credit card debt can be debilitating. In addition to the actual dollar amount owed, there are different creditors, due dates, minimum payments and more to keep straight every month. Tack on an interest rate of 18% to almost 30%, and it can be overwhelming.
Truliant's Debt180 consolidation loan can help.
Featuring a competitive rate and one payment per month at a fixed amount, you can focus on getting out of debt sooner. Approvals and funding are quick and easy, so don't wait until you're drowning in debt – apply today.
How can debt consolidation help?
Debt consolidation can help when you have multiple loans across numerous financial institutions with a variety of terms, monthly payments and rates. By consolidating, you can have a single loan with a great rate and low monthly payment to help get you back on track.
Loans to Pay Off Debt
Truliant has several debt consolidation options to help you save money, eliminate your debt faster and improve your financial wellbeing. One of these options is our Debt180 consolidation loan, an unsecured loan up to $50,000.
Debt180 Consolidation Loan
When you consolidate with a Truliant Debt180 consolidation loan, you typically get a much lower interest rate than what you're paying now on all your separate debts. Convenience is key, too – one fixed monthly payment with no prepayment penalty. By paying off your higher-interest rate debts, you reduce the amount of money you'll pay out over time.

Truliant's Debt180 consolidation loan offers:
Interest rates starting at

5.99%

APR1
Defer your first payment for up to 90 days2
Fixed-terms from 6-84 months3
No origination fees or prepayment penalties
Additionally, if you have equity in your home, a Home Equity Loan may be an even lower-cost way to eliminate debt.
Home Equity
Leveraging the equity in your home can be an excellent way to access funds at a low rate when you need to pay off high-interest debt or almost any other large expense.

A home equity line of credit, also known as a HELOC, is a revolving credit line that is secured by the equity in your home. When you are approved, you have immediate access to the funds, up to the approved limit. Alternatively, a home equity loan features a fixed rate, and you get the full borrowed amount funded upon approval. Thus, it's closer to a secured loan with your home as collateral.

Typically, a home equity loan is best for fixed expenses, like debt, since you get the funds up front and the rate doesn't change. When considering a home equity loan or credit line, make sure that you can manage it responsibly, as with any loan. While home equity rates are very low, your home secures the loan. If you don't pay it back, your lender may foreclose or force you to sell your home to satisfy the debt.
How does debt consolidation work?
When you feel like you're drowning in creditors and too many loans, debt consolidation can help. Debt consolidation loans, like those at Truliant, provide you with a single loan to pay off the others so that rather than worrying with a plethora of terms, payments, and rates, you can concentrate on paying down debt with one easy, low payment.

Best of all, with extended terms and lower rates, you may even be able to save money in the short, and long, term.
When is debt consolidation a good idea?
When you are struggling to pay off your current loans due to high interest rate or high minimum payments, it may be a good time to consider a debt consolidation loan. This may allow you to put more of your payment to principal or to even have a lower monthly payment to give you extra breathing room.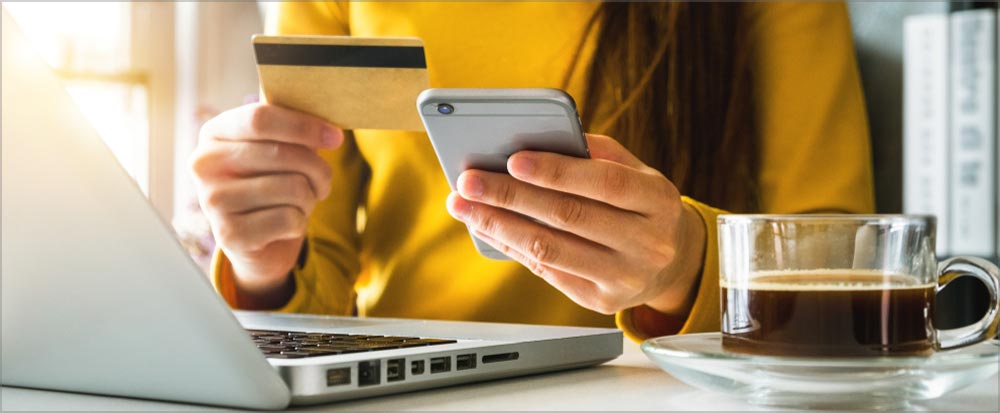 How to Pay Off Credit Card Debt
Though getting out of debt takes some careful planning, requires some dedication, and some time – you can set yourself free from the burden of credit card debt.

Learn more on how to get rid of credit card debt for good with these great tips.
Should I consolidate my debts?
Debt Consolidation Loan Tools and Resources
Rates and terms are subject to change. Loans are subject to credit approval. Terms range from 6 to 84 months.
(1) APR = Annual Percentage Rate. The range of fixed rates is 5.99% APR to 18.00% APR.
(2) Qualified borrowers may defer payments up to 90 days after loan signing. Interest will accrue from the closing date of the loan until payments begin. Participating in this program results in up to a 90-day extension of the loan, maximum term 60-months. Cannot be combined with other offers.
(3) The estimated monthly payment for a $10,000, 72-month fixed rate Personal loan at 7.99% APR is $175. Consolidating the same debt over the same term from a credit card at 19.00% APR would save $59 per month or $4,248 over the 72 months.
Provision of the calculator on this page is not an offer of credit. Its use in no way guarantees that credit will be granted. This calculator is solely for informational purposes and provides reasonably accurate estimates; the calculations are not intended to be relied upon as actual loan computations.