Save money with a personal loan for debt consolidation.
Competitive rates

Tailored to your specific needs

Adjustable loan terms to fit your budget

90-day deferred payment2
Debt from credit cards, auto loans and other bills can feel overwhelming, but a debt consolidation loan can help you simplify your finances and take back control over your monthly bills. Truliant's Debt180° consolidation loan—which lets you borrow from $500 to $50,000—can be used to pay off your high-interest rate debt and reduce the number of lenders to whom you owe money.
Manage Your Debt With a Consolidation Loan
Truliant offers competitive interest rates and fixed monthly payment terms from 6-84 months3 so you'll be able to pay off debt more efficiently. You'll also know exactly what you owe every month, so it will be easier to manage your budget. Even better, the loan has no origination fees or prepayment penalties.
Don't spend another month weighed down by high interest debt: apply online today! You can also visit one of our branches, or contact us to speak to a member of our team. We'll work to get your loan approved and get you your funds quickly so you can begin working towards a debt-free future!
See What You Can Save with Debt Consolidation
Loans options for debt consolidation
Debt 180° Consolidation Loan
Debt consolidation can help when you have many loans across several financial institutions. The variety of terms, rates and monthly payments can be confusing to manage. Consolidating debt into a single loan can help. With a great rate and a low monthly payment, a debt consolidation loan can help get you back on track. Debt180° consolidation loan is an unsecured loan for up to $50,000.
Home Equity Loan
If you have equity in your home, a home equity loan may be a way to remove debt. Leveraging the equity in your home can be an excellent way to access funds at a low rate. Get help from Truliant when you need to pay off high-interest debt or almost any other large expense.

A home equity loan features a fixed rate, and you get the full borrowed amount funded upon approval. Thus, it's closer to a secured loan with your home as collateral.

A home equity loan is best for fixed expenses, like debt, since you get the funds up front and the rate doesn't change. Whether it's a home equity loan or credit line, be sure that your budget can afford the payments. While home equity rates are very low, your home secures the loan. If you don't pay it back, your lender may foreclose or force you to sell your home to pay the debt.
How does debt consolidation work?
When you feel like you're drowning in payments, a debt consolidation loan can help. Truliant debt consolidation loans help members combine debt into a single loan and pay off others loans. This helps them to concentrate on paying down debt with one easy, low payment.

Best of all, with extended terms and lower rates, you may even be able to save money in the short and long term.
When is debt consolidation a good idea?
When you are struggling to pay off your current loans, it may be a good time to consider a debt consolidation loan. This may allow you to put more of your payment to principal or have a lower monthly payment.

You can pay off debt from a wedding, or a family vacation, or an unexpected auto or home repair bill.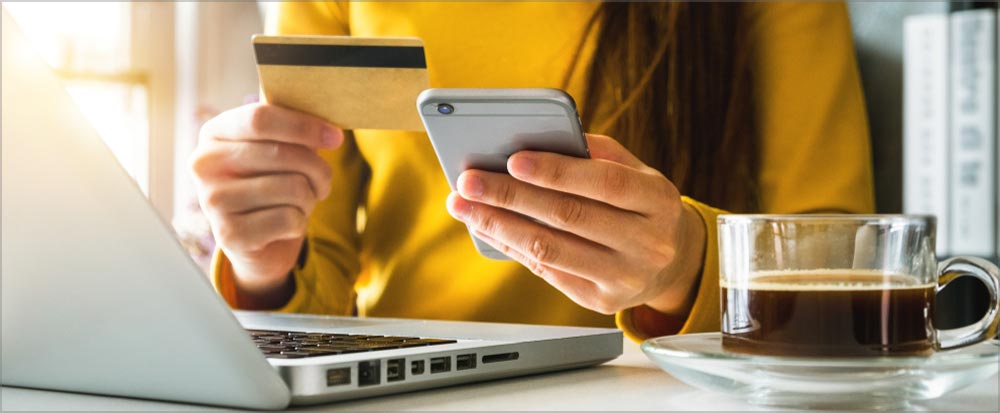 How to Pay Off Your Debt
Debt: it's easy to acquire but paying it off can be a challenge. Not only are there different payment strategies to consider, but you also want to ensure you don't end up back in debt or further away from meeting your financial goals.

Truliant can empower you with the knowledge, skill and tools to overcome your debt. Even better: we'll provide guidance so you can learn to better avoid debt in the future. Explore the Truliant Learning Center filled with useful sections focused on meeting your financial goals, saving and budgeting, personal finance and more.
Debt Consolidation Loan Tools and Resources
Rates and terms are subject to change. Loans are subject to credit approval. Terms range from 6 to 84 months.
(1) APR = Annual Percentage Rate. The range of fixed rates is 7.24% APR to 17.99% APR.
(2) Qualified borrowers may defer payments up to 90 days after loan signing. Interest will accrue from the closing date of the loan until payments begin. Participating in this program results in up to a 90-day extension of the loan, maximum term 60-months. Cannot be combined with other offers.
(3) The estimated monthly payment for a $20,000, 72-month fixed rate Personal loan at 9.24% APR is $363. Consolidating the same debt over the same term from a credit card at 19.00% APR would save $105 per month or $7,560 over the 72 months.
Provision of the calculator on this page is not an offer of credit. Its use in no way guarantees that credit will be granted. This calculator is solely for informational purposes and provides reasonably accurate estimates; the calculations are not intended to be relied upon as actual loan computations.