Secure the land for your dream home with a loan from Truliant!
Great rates and flexible terms

Construction loans available

Up to 80% vacant land financing
Stake Your Claim and Build for Your Future With Land Financing
Looking to purchase a piece of land for building a new home or do you want to secure a prime location in a new subdivision? If so, you've come to the right place: Truliant Federal Credit Union will partner with you at every step of the land-buying process. We offer loans
1
for vacant land that will help ensure you can secure and purchase your desired property.
We offer credit union land loans to our members in Florida, Georgia, Tennessee, South Carolina, North Carolina, Ohio and Virginia. We offer loan amounts ranging from $5,000 to $200,000 for land purchases. We'll finance up to 80% of your land's purchase price or value, whichever is less, in a subdivision ⁠— and up to 70% for financing raw land.
Our land loan requirements are simple: the property you're purchasing must be no larger than
10 acres
—the perfect size to build the home of your dreams—and must have proper drainage. All of our loans must undergo a full appraisal process and title search. We recommend you check local zoning guidelines to ensure your planned property doesn't violate any regulations. If that sounds like a lot to consider, don't worry: your Truliant loan officer will be there to offer guidance every step of the way.
Even better, when you get a land loan from Truliant, you have access to Truliant's vast suite of
financial services
. Unlike some other land loan lenders, with Truliant you'll easily be able to convert your land loan into a
construction loan
. You won't have to worry about paying multiple bills to an array of lenders. Instead, we'll be by your side as you purchase your land, and construct your home, and we can even offer low-rate
mortgages
. Through each step, you'll enjoy Truliant's peerless customer service and our expert guidance to ensure you're making the wisest financial decisions.
So don't wait to secure the property of your dreams.
Contact us
today to speak to a land loan officer and get started on creating the home you've always dreamed of!
Try Our Land Loan Calculator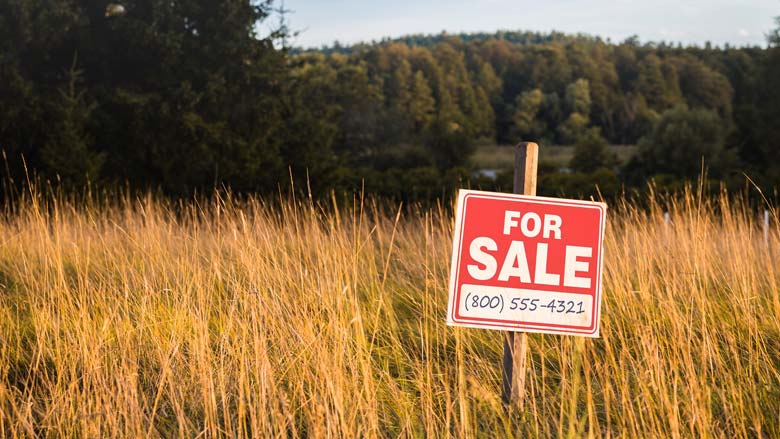 What Loan is Needed to Buy Land?
Building your own home is a major undertaking, but it can be a rewarding one as well. After all, what better way is there to ensure your house has everything you need and want than to oversee the design and build yourself?

You may wonder, though, where to begin. Buying land and securing construction loans are some of the first steps you'll need to take. Truliant can help you tackle those challenges and many more. Please view our comprehensive article about different types of loans for land and construction to get started!
Other Mortgage Tools and Resources
(1) Rates and terms are subject to change. All loans are subject to credit approval. For land-only loans, a 1% origination fee applies and cannot be financed into loan. Loan requires full title and full appraisal. Land must be undeveloped (no dwelling/house on property) - either raw land or in a recorded subdivision. Loan is subject to a 10-acre maximum. Must be for personal use (no commercial property). Property must perc (raw land only).