Savings Accounts
Grow your savings with safe, secure and accessible options.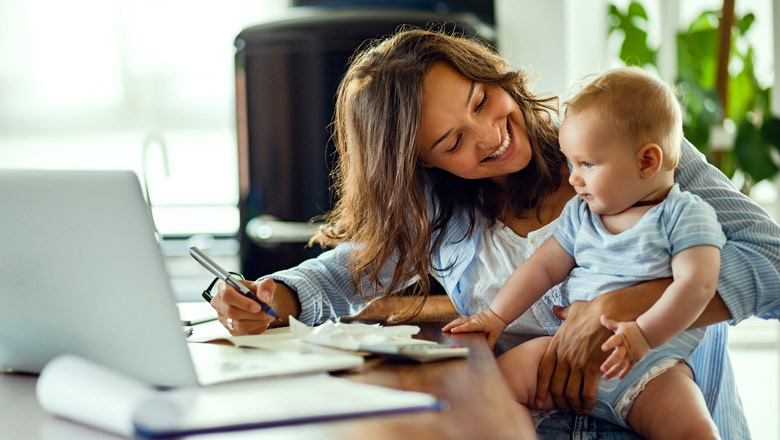 Truliant Savings Accounts. Safe, Secure and Accessible.
Federally-Insured through NCUA

Access your accounts virtually anywhere

Transfer funds between Truliant accounts 24/7

Automatic savings accounts available
The idea of saving money may seem crazy if your paychecks barely cover monthly bills, but you have to start somewhere. Not only do small amounts add up over time, but building healthy habits will help you later when your financial situation improves. Truliant Federal Credit Union offers savings account options for short-term needs, long-term goals and everything in between. We even offer automatic savings options to help you reach your goals faster.
Every Truliant member begins their relationship with us through their Membership Savings account with a $5.00 minimum balance.
With your Membership Savings account, you then have access to great dividends, low loan rates and personal service you can count on.
Of course, we offer many other savings solutions on top of our Membership Savings. From automated savings accounts to more targeted options, we support the notion that no one has ever regretted having too much money put away.
Build emergency savings with automatic, targeted savings options
Save for a vacation or the holidays with special savings accounts
Early Pay adds paycheck and other ACH deposits up to two days earlier1
Build great financial habit with our traditional savings accounts
Higher return options like certificates or money market accounts available
Not sure where to start? Allow our free online tool
help you decide
which savings account is best suited for you.
What automatic or targeted savings options does Truliant offer?
One often-shared piece of financial wisdom is to automate your savings. Truliant offers several targeted savings options to help you meet specific savings goals faster by automatically moving a determined amount of money from your checking to your savings account.1

These accounts, including our Vacation Club account and Christmas Club account, feature custom savings options and special, competitive interest rates. With our Rainy Day account, we round up the change in your checking account and automatically move it over to this savings account. You'll be surprised how fast these automatic savings options add up!
Does Truliant offer savings accounts for children?
Five dollars doesn't buy much these days, but it's all that's required to help teach your kids healthy financial habits. Children 12 and younger whose parents have a Truliant account can open a special, interest-bearing Dino Dollar Kids Club Account.

Once you help your child open their savings account, they will receive a Dino Dollar Kids Club Welcome Packet featuring fun activities and other swag to help them enjoy being a member of Truliant.
What other savings account options do you offer?
At Truliant, we believe that saving today makes for a better tomorrow. This is why we offer a variety of savings options to suit your needs.
Membership Savings Account

2
Your Membership Savings Account serves as the foundation of your relationship with us. Enjoy fee-free banking with no minimum balance requirements, dividends that are paid monthly, access to digital banking and much more. Once you've established your Truliant Membership Savings Account, you can even open additional savings accounts to meet your needs.
Health Savings Accounts3
If you participate in a High Deductible Health Insurance Plan, or HDHP, you're eligible for a Truliant Health Savings Account (HSA). Unused funds roll over each year, unlike a Flexible Spending Account, where you're required to use or lose the balance. You'll even get easy access to your funds with HSA-specific debit cards and checks.
How Much Should You Save
Whether you're in your 20s, 40s or getting ready for retirement, many people wonder if they're saving enough for the future. In this article, we break down how to determine what you should be saving no matter what your age so that you can spend more time enjoying your future.