Construction Loans
Looking to build? Check out our Construction Loans for the most flexibility.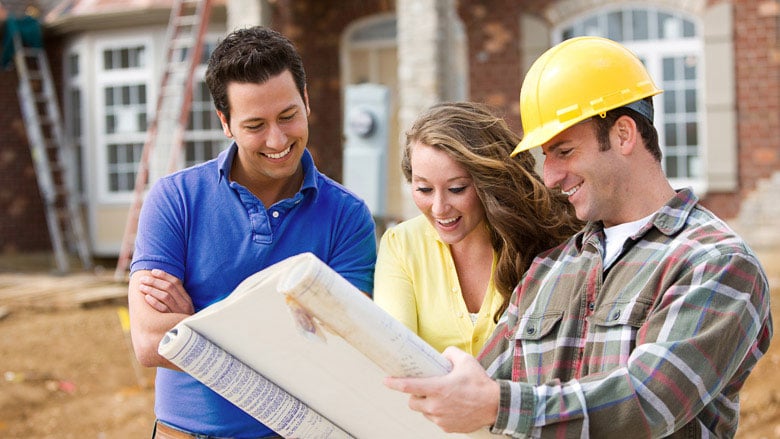 Buying the perfect home will most likely require a traditional mortgage. Building the perfect home, or buying the land in the perfect spot for construction later, can be tricky. The good news is that there are many options when you're looking for a construction loan for home additions or remodels.
At Truliant, we realize that every member has unique mortgage needs.
From, manufactured home to ITIN or limited or no credit mortgage – we're sure to have something for you. Truliant even offers single closing construction mortgages so that you can conveniently combine your construction loan and permanent mortgage financing.
If you're interested in land only for now, and want to wait to build your dream house, we also offer
Land Loans
as well.
When you're ready to start the process, our Mortgage Loan Officers are here and ready to serve you.
What should I expect when applying for a construction loan?
Apply at one of our branches or over the phone.
Once you apply, we will help to walk you through the rest of the process so if you ever have a question, we're here for you.
Once a decision has been made on your application, we will contact you. If you were approved, we'll discuss your loan amount, terms, and payment information.
Your funds are ready whenever you're ready to start your new build, addition or remodel.
What should I know before applying for a construction loan?
Construction loans are perfect for those who found a great piece of property and want to move forward in building their new home right away. With a construction loan, you're able to wrap your property costs and mortgage into a single loan to pay monthly.
Differences in Loan Pay-out
As opposed to many other loans, construction loans are paid out in stages as your home is being built, typically over the course of a year or less. Truliant members are only responsible for the interest which has accrued on the funds spent up to that stage of construction.

However, to apply for a construction loan, we typically ask for a construction timetable, detailed plans of the new home and realistic budgeting to be sure that we're providing a loan that works for you. Once we have these, we will go over these documents with you to be sure that the costs which the builder has provided is reasonable and that the likelihood for the project to go over budget is minimized.
What a Construction Loan Covers
Your construction loan may cover permits, contractor labor, home and roof framing, interior finishings and landscaping. However, furnishings would not be covered in your new construction loan.
What You Need to Apply for a Construction Loan
When applying for a construction loan, you will need the standard documents as if you were applying for a traditional mortgage, plus some other required information.

To qualify for a construction loan you will need:
Good to excellent credit
Stable income
Low debt-to-income ratio
A down payment of 20% or more
Builder's contract
Tax returns, bank statements and pay statements
Though building a home can be difficult, at Truliant we can help to pave the road to your new dream home so there are less bumps and more excitement along the way.
What construction loans do you offer?
At Truliant, we make the construction loan process easy and will help you find the option that works best for you, whether it's a construction loan or a home equity loan or line of credit to help you build your perfect home.
Single-Closing Construction Loans
A single-closing construction loan, or construction-to-permanent loan, offers the convenience of combining a new construction loan with a permanent mortgage. Instead of applying for and paying fees and closing costs for two different loans, this option automatically converts to a mortgage when construction is complete.

However, if you're only interested in purchasing land at this time, there's an option for that too.1 Learn more with our How to Buy Land and Build a Home Guide below.
Home Equity Lines of Credit
Depending on your needs, a Truliant Home Equity Line of Credit may be the best option for your home improvement needs. This revolving line of credit features a low variable rate and the flexibility to use as little or as much of the line as you need, and you only pay back the amount you use.

Determine the right path forward to your dream home by reading our guide on how to buy land and build a house.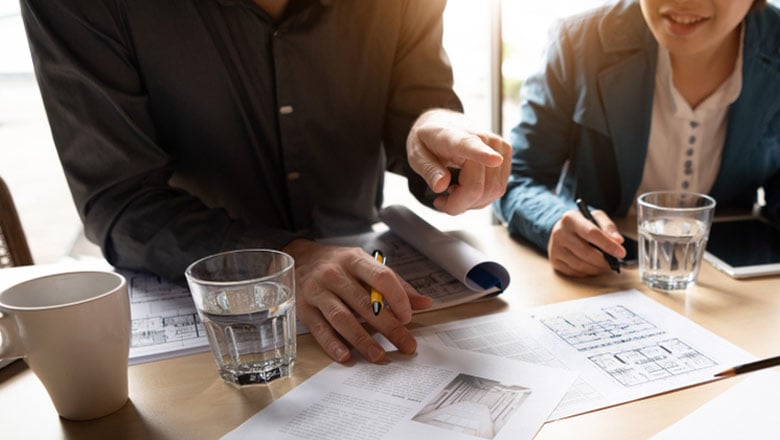 How Home Construction Loans Work
You've acquired a plot of land, chosen a contractor, and designed the architectural layout for your new house. However, before the first patch of soil can be shoveled and the foundation and framing begins, you'll need to secure financing.

Learn the ins-and-outs of how construction loans work and what you should expect in our comprehensive article.
How much will my mortgage payment be?
Construction Loan Tools and Resources
Equal Housing Lender. Rates and terms are subject to change. All loans are subject to credit approval.
(1) For land-only loans, a 1% origination fee applies and cannot be financed into loan.
Provision of the calculator on this page is not an offer of credit. Its use in no way guarantees that credit will be granted. This calculator is solely for informational purposes and provides reasonably accurate estimates; the calculations are not intended to be relied upon as actual loan computations.