What Type of Loan Do I Need to Buy Land?
What Type of Loan Do I Need to Buy Land?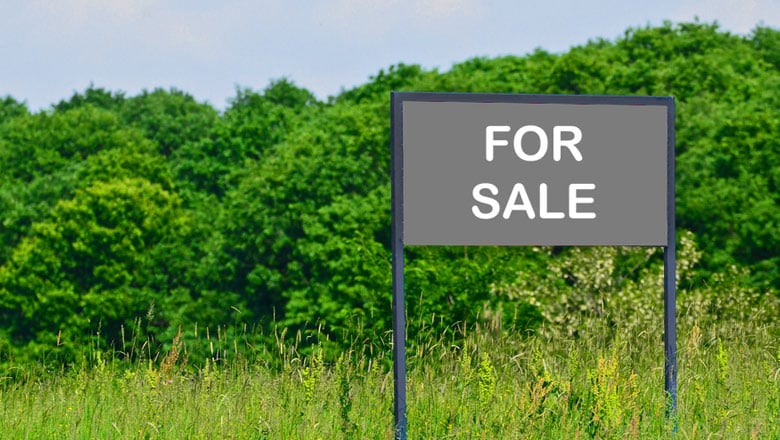 Your Loan for Land Options
Homeownership has always been considered an important step on the path to long-term financial security. However, not everybody enters into homeownership in the same way. While most people will purchase an existing house using a traditional home mortgage some people want a space designed specifically with their tastes and needs in mind.
If you found the perfect spot for your new home, you may want to snap it up even if you are not ready to build. Many financial institutions have options around loans for land only, and your building schedule and plan will determine the best loan for your needs.
Land Only Loans
There are several reasons future homeowners apply for land only loans, without building on the property right away. It may not be the right time to build. Perhaps you have found the perfect spot for a lakeside home for retirement, but you do not have time to maintain a second house right now. You may also want to spend some time looking for your ideal builder. You can purchase the land to hold the spot in reserve for the future.
When it comes to purchasing your land, you have a few options. If you are not going to begin construction right away, you may want to pursue a land only loan. This will secure the land and give you time to find the right builder for your project. In addition, you may be able to use the land as collateral when seeking loans down the line.
Land Equity Loans
In the event you have acquired land, from an inheritance or previous purchase, the value of that property can be used for land equity loans. Raw land, farm land, or any property with value greater than the balance owed can be considered. Although fewer lenders favor land equity loans, the repayment period is generally longer than a personal loan.
Though Truliant does not currently offer land equity loans, we do offer an array of other loans that may fit your needs.
Construction Loans
Unless you have a good deal of cash on hand, you need to work with a financial institution that can make your project a reality. When you are
building your own home
, it is quite likely that you will need a
construction loan
. This is different from a home mortgage in that it operates more like a line of credit. As you complete different phases of the project, the lender will release more funds. This kind of loan can be used for the initial land purchase if construction is starting right away. It is also used to pay the various contractors who will be working on the project from the initial excavation to the finishing touches.
Because the disbursement of funds in a construction loan is more complicated, the process of obtaining this kind of loan takes a few extra steps. In addition to standard financial information and background checks, the financial institution will want to see your tentative building schedule as well as your building plans.
In some cases, you can apply for a single-closing construction loan. This product is made to simplify the home building and purchase process. Instead of having to apply for multiple loans, the single-closing loan will automatically revert to a standard mortgage when construction is complete.
Home Mortgage Loans
Even if you are building a new house, you may be able to finance it with a traditional home mortgage loan. Some larger construction companies take a full-service approach to home building. As part of their arrangement with you, they will purchase the land and cover the cost of construction. They will then sell the newly built property to you as a standard real estate purchase. This practice minimizes their risk. If a potential homeowner runs into financial difficulty or cancels the project, the building company owns the home and can sell it to another buyer.
Loans for land are typically a smaller loan than a home mortgage. For the lender, land loans are a higher risk than home mortgages. It is much easier for a client to walk away from a vacant lot than their own house. Because of this risk, these types of loans for land only often has a higher interest rate and a shorter term than other home loans.
Truliant Federal Credit Union has the products our members need to finance their dreams. Whether you are purchasing a house, building your dream home or preparing for the future, we are ready to help. Visit our mortgage options
web page
for more details and give us a call or stop by a branch if we can answer any questions.