Truliant Federal Credit Union
Enhancing the quality of our member's lives since 1952.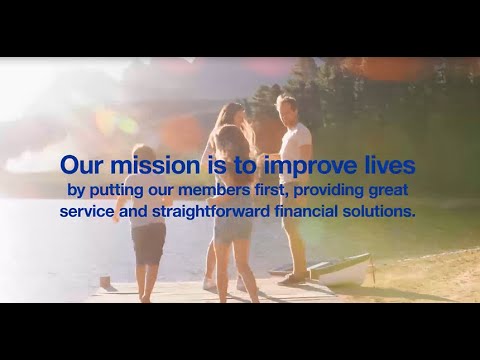 Truliant's Mission
Our mission is to improve lives by putting our members first, providing great service and straightforward financial solutions.
Truliant Federal Credit Union was chartered in 1952 to serve the employees of Western Electric and was known as Radio Shops Credit Union. It began serving about 2,000 members and offered credit union services in Winston-Salem, Greensboro and Burlington. Today, Truliant serves over 300,000 members with more than 30 locations across the Carolinas and Virginia, and over $4 billion in assets.

Truliant offers honest, personalized advice to make members' financial futures brighter. We exist to help members achieve their dreams — and we often do it better than the larger, national banks. Plus, we offer the latest online and mobile banking technology that lets members manage their money and busy family schedules.
Early Days
In 1946, Western Electric opened massive facilities in Winston-Salem and the Triad to produce electronics equipment. Thousands were hired, creating a need to establish credit and savings. In 1952, Fred Sarda led a group of employees to form a financial co-op to benefit workers. Radio Shops Federal Credit Union received approval for its charter at Western Electric's Chatham Road plant in Winston-Salem. It began offering membership to employees in Greensboro, Burlington and Winston-Salem. Within three months it had 1,100 members. Legend has it the credit union's money was first kept in a cigar box. It became North Carolina Works Federal Credit Union in 1954, adopting the "Works" name given to Western Electric's factory network.
Growth Mindset
By the 1960s, credit unions across the United States were in the midst of a growth spurt. Membership at North Carolina Works Federal Credit Union in 1962 grew to more than 8,000 members, as Western Electric added jobs and the "branches" in its facilities to serve members. It was big enough by 1968 to be the 96th largest federal credit union in the U.S.
Expanding Horizons
The 1970s saw years of record growth. The credit union began offering membership in Virginia, spreading its footprint beyond North Carolina for the first time. By 1975, North Carolina Works Federal Credit Union was the 42nd largest federal credit union in the U.S. Nearing the end of its third decade, it now had five locations in Western Electric facilities – with the main office at the Lexington Road plant – and twenty employees. It counted lifetime members, their families, and a growing membership outside the Triad in its almost 17,000 members. It was a firmly rooted local institution whose membership spanned generations.
Growing Pains
The credit union was transformed again in the 1980s. In 1983, new administrative offices and its first branch outside of a Western Electric facility opened on Waughtown Street. The Bell System broke up, Western Electric was dissolved, and AT&T Technologies obtained its corporate charter. Reflecting this change, in 1984, North Carolina Works Federal Credit Union became AT&T Family Federal Credit Union. In the mid-1980s, it added its first Select Employee Group (SEG), which allowed new members to join from outside the original charter. Other new businesses began offering the credit union's services, helping seed membership in southwest Virginia and the Charlotte region. As manufacturing at AT&T facilities waned, its credit union transitioned to a consumer brand. Expanded product offerings like home equity loans, VISA® credit cards and mortgage loans were introduced. By 1988, AT&T Family Federal Credit Union had 11 locations, $212 million in assets, 46,000 members, and 40 SEG groups to broaden its membership base.
The National Stage
AT&T Family Federal Credit Union continued to break new ground – literally– in the 1990s. Near the start of the decade, and now with 160 employees, the credit union built its first dedicated headquarters: a three story, 50,000 square foot office at Frontis Plaza. Between 1991 and 1994, the credit union grew from 75,500 members to 128,500 members. Banks took note of its growth, and led suit against AT&T Family's SEG group membership expansions. A multi-year court battle followed, eventually going to the U.S. Supreme Court. On Aug. 7, 1998, the Credit Union Membership Access Act (HR1151) was signed into law by President Bill Clinton, preserving consumers' right to choose their financial institution. A name change to Truliant, blending the words true and reliant, followed the victory. The sunburst logo was created to symbolize an enduring commitment to its members. Throughout the decade, the push forward continued with more branches and its first website. By 1999, Truliant had $800 million in assets, and served more than 550 SEG group business partners.
Reinvention
Having faced down the bankers and won, newly christened Truliant approached its golden anniversary with more than 160,000 members. Political and community ties – strengthened in the previous decade by HR 1151's strong grassroots campaigns – helped deepen its bond with its members. It set its sights on further operationalizing a member-first approach. Advisory services were offered for the first time. Business lending became a focus. Digital service was expanded. In 2005, Truliant surpassed $1 billion in assets and opened its 122,000 square foot Truliant Way headquarters campus, where administrative offices are located today. It featured a striking 52-foot obelisk mimicking a sun's rays – a reminder of Truliant's longstanding commitment to its members. Truliant would weather the late 2000s in good form, not engaging in the excesses that created the housing crisis.
Embracing Innovation
Innovations continued in the next decade. One of Truliant's most important tools was launched, the No-Cost Credit Review, aimed at helping members tackle debt and better understand their finances. Another big addition came with the Tru2Go mobile app, giving members fast access to their accounts. In 2014, Truliant began adding locations in the Charlotte-metro region to expand access to membership. Two years later, Truliant surpassed 200,000 members, as credit unions nationally exceeded 100 million memberships. Now equipping its members with a wealth of digital services and convenient branch locations – and innovation now a key part of its corporate culture – Truliant's ambitious approach continues.
Focus on the Future
As the 2020s opened, Truliant closed in on another milestone: 300,000 members. The launch of the Truliant Academy training center near its headquarters further signaled a true commitment to making a difference. Further innovation continued with Truliant becoming the first credit union in North Carolina to complete a fully-electronic mortgage closing, or e-Closing, a faster and more secure way to make more members homebuyers. A planned South Carolina expansion will add several new locations. Across from Truliant's headquarters, a 150,000 square foot operations center will provide a high quality work environment for employees carrying Truliant's member focus into the future.
Always to an end of giving members just what they need, Truliant is committed to building and strengthening relationships every step of the way.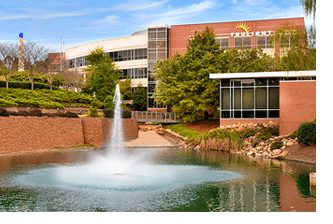 Built in 2005 at our Winston-Salem, N.C. headquarters, Truliant's obelisk (picture, top left) is a re-creation of a historic structure mimicking the sun's rays. Much like the rays of sun in our logo, the obelisk is a reminder of our mission in practice: to shine on through our commitment to improving lives. Standing fifty-two feet tall, the obelisk is an important symbol for Truliant. Our team, members, and guests see it daily when entering our headquarters, and it is visible well beyond our campus. This timeless representation stands as a testament for all to see of a culture built on doing what's right for our members.
Get to Know Us Better
We welcome you to learn about the different ways we're working to make a difference in our communities.

You can also read a message from Truliant President and CEO Todd Hall on Truliant's long and proud history of diversity, integrity and respect.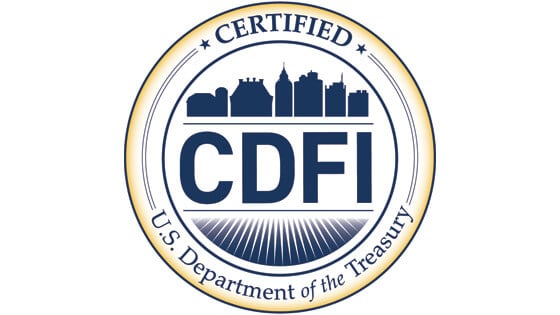 CDFI Designation
Truliant was approved as a Community Development Financial Institution (CDFI) by the U.S. Department of the Treasury's CDFI Fund in January, 2022. The CDFI certification allows qualified financial institutions to access grants and other federal funds to provide financial products and services in low-income communities for local residents and businesses.