Chief Planning Team
Meet the leaders who set the vision for our organization.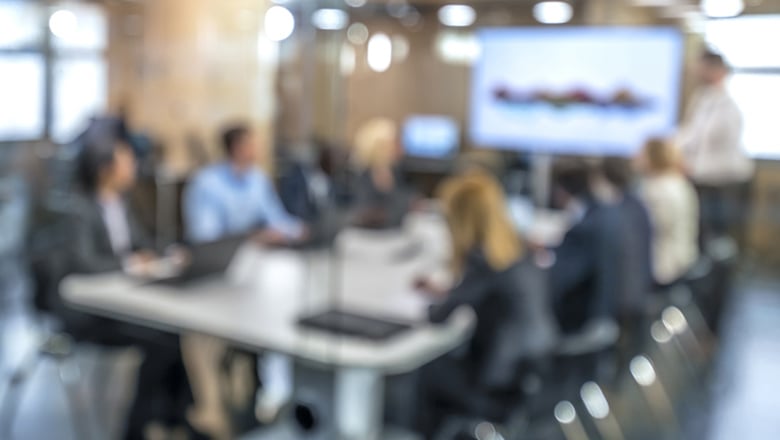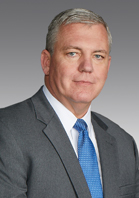 Todd Hall (he, him), President/CEO
Todd Hall was named President/CEO of Truliant in January 2020. Mr. Hall joined the organization in 2012 as Chief Operating Officer with over 20 years of financial management experience. As President/CEO, Mr. Hall, in partnership with Truliant's Board of Directors, is responsible for strategic leadership of the credit union with the purpose of improving members' lives. Mr. Hall's focus has been keenly member-centric, with initiatives committed to expanding convenience throughout all interactions with the credit union.

Mr. Hall holds a Bachelor of Science in Finance from the University of South Carolina and a Master of Business Administration from the executive program at Wake Forest University.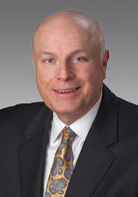 Cosby Davis III, Chief Financial Officer
Cosby Davis III joined Truliant in 2021. He has an accomplished career leading member-centric initiatives in the credit union industry. Mr. Davis leads all financial administration, accounting and budgeting initiatives and operations at Truliant. His role includes oversight of electronic funds and payment processing, purchasing, treasury areas and legal. He is a member of the Enterprise Risk Management Committee for First Carolina/VIZO Corporate Credit Union.

Mr. Davis graduated from Southern College with degrees in Business Administration and History. He holds a Master of Business Administration from Wake Forest University and received Executive Education at The Wharton School in Philadelphia, Pa., The Kellogg Graduate School of Management at Northwestern University and The Darden School at the University of Virginia.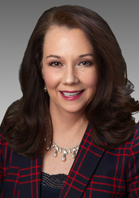 Laura Dezarn (she/her), Chief Information Officer
Laura Dezarn joined Truliant in 2018 as Vice President of Information Technology. Her technology-services experience spans three decades and a wide range of industries including sixteen years in the financial services industry. As the Vice President of Information Technology, Ms. Dezarn has overseen significant improvements to Truliant's digital infrastructure. As CIO, she develops strategic direction for its technology landscape and is responsible for departments including Enterprise Business Analysis, Application Engineering and Development, Enterprise Architecture, IT Infrastructure and Operations, Information Security, IT Support Services, IT Service Desk, Telecom, Business Continuity Planning and Disaster Recovery. Ms. Dezarn currently sits on the Board of Directors for Ronald McDonald House Charities of the Piedmont Triad and Financial Pathways of the Piedmont. She is also the Executive Chapter Advisor for the Wake Forest University chapter of Alpha Delta Pi.

Ms. Dezarn has a Bachelor's in Computer Science from Appalachian State University and a Master of Business Administration from Wake Forest University.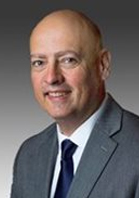 Jeff Hibbard (he/him), Chief Digital Officer
Jeff Hibbard joined Truliant in 2018 as Vice President of Digital Innovation. He is responsible for developing and leading the credit union's digital member experience strategies, payments, innovation, process and operations transformation, enterprise automation and project governance and management. Mr. Hibbard is an executive committee board member for the Crosby Scholars in Winston-Salem, N.C., an organization helps students in public middle and high schools in Forsyth County prepare for college admissions and other post-secondary opportunities.

Mr. Hibbard received a degree from the University of North Carolina at Greensboro. He also holds a Master's Degree in Information Technology Management from the University of Virginia, and received Executive Education from the Massachusetts Institute of Technology.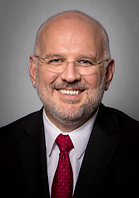 C. Anderson Langford (he/him), Chief Operations Officer
Anderson Langford joined Truliant in 2018 as Chief Operations Officer. Throughout his career, he has served in many senior and executive roles at financial institutions and at a regulatory agency, providing a wealth of financial, risk and operational management experience. His major focus areas include risk management, talent acquisition and development, process improvement, and consumer, mortgage and commercial lending. Mr. Langford has led lending divisions and branch networks, established a wholly-owned subsidiary, held branch and regional management positions and was a supervisory risk examiner. He is responsible for Truliant's Member Business Services, Small Business Administration lending, Bank Secrecy Act oversight, Compliance, Collections, Facilities, Fraud, Deposit and Credit Administration.

Mr. Langford holds a Bachelor of Business Administration in Finance from Kennesaw State University.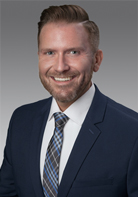 Chris Murray (he/him), Chief Member Experience Officer
Chris Murray joined Truliant in 2009. He has more than two decades of experience with financial institutions. Murray has held several leadership roles at Truliant and has supervised numerous strategic and new business initiatives. He is responsible for marketing, data analytics, indirect auto lending, member satisfaction, product development and strategy, and Truliant Insurance Services. Murray serves on the board of directors for Junior Achievement of the Triad, which develops economic empowerment skills in young people, and the Guilford Green Foundation, which focuses on LGBTQ equality and inclusion.

Mr. Murray received a Bachelor of Science in Business Management from the Bryan School of Business and Economics at the University of North Carolina at Greensboro.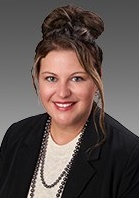 Kristi Straw (she/her), Chief Retail Banking Officer
Kristi Straw joined Truliant in 2023. She is responsible for organizing, planning and strategically directing the activities of Truliant's branch network, call center and the Truliant Financial Advisors. She is responsible for teams that drive lending and deposits, and who ensure growth and high-quality service for Truliant members. With more than two decades of banking experience, Straw has supervised executives and large branch networks. She is a 2023 Charlotte Business Journal Women in Business honoree.

Ms. Straw has a Bachelor of Science degree in Business Management from Eastern Illinois University and an MBA from Baker University in Kansas.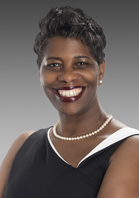 Sherri Thomas (she/her), Chief Administrative Officer
Sherri Thomas joined Truliant in 2010 and has more than 25 years of experience managing operations and human resources at large and mid-size institutions. Ms. Thomas provides senior leadership for employee relations, compensation, benefits, payroll, recruiting, and organizational development, which includes employee training and skill development. Her role encompasses responsibility for Diversity, Equity and Inclusion, community affairs, community engagement and outreach, state and local government affairs, and Truliant At Work – the credit union's B2B workplace benefits program.

Ms. Thomas holds a Master's Degree in Business Administration from Elon University and a Bachelor's Degree in Accounting from the University of North Carolina at Greensboro. She holds the Senior Professional in Human Resources (SPHR) designation, the highest professional certification within the human resource field.