We offer home purchasing solutions that will give you peace of mind.
Great rates and flexible terms

easyClose available1 (electronic closing)

Help for first-time homebuyers

Available in NC, SC, VA, GA, TN, OH, and FL
Buying a House the Easy Way
Truliant mortgage is here to help with a home loan that works for you.
Apply online or visit a branch prior to working directly with one of our mortgage loan officers. We'll partner with you every step of the way, from prequalification to our electronic easyClose1. That way, you can focus on the truly important work of making your new house into a home.
Even better, our "Manage My Mortgage" portal, accessed within
Online Banking and the Tru2Go mobile app
, makes it even easier. You can make payments, check on payoff statements, and view the details of your account 24/7.
How much will my mortgage payment be?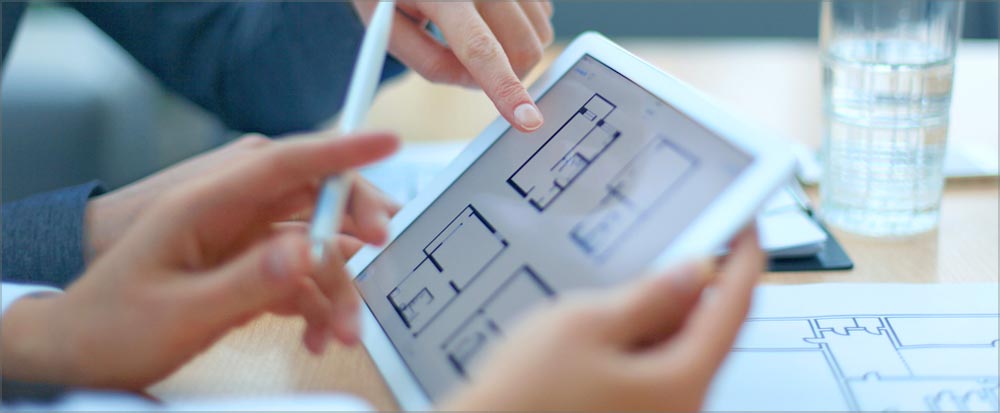 How to Buy a Home
Whether it's your first mortgage, or you're considering refinancing your current mortgage, we can potentially help save you money each month. Our rates are competitive and our service is unparalleled. Knowing what mortgage type is right for you is one of the many decisions that comes with buying a home – and Truliant Mortgage Services is here to help you make the best choice for you.

Learn what you need to know when considering making your next home purchase or when refinancing your home.
What should you expect when applying for a mortgage?
Apply through one of our branches' Mortgage Loan Officers, or simply apply for pre-approval on your home loan through our quick, online mortgage digital application, available virtually anywhere.

Once you apply, your loan officer will help to walk you through the rest of the process so if you ever have a question, we're here for you. If you applied for an online mortgage, you can expect the same personalized attention with one of our Digital Mortgage Loan Officers.

Once a decision has been made on your mortgage application, we will contact you. If you are approved, your loan officer will reach out to discuss your loan amount, terms and payment information.

Once you have found a home you love, your loan officer will continue to help walk you through closing on your new home so that if you ever need extra help, you can always reach us.
What are some tips for first-time homebuyers?
At Truliant, we strive to help each individual member or future member to navigate the tricky territory that is purchasing your first home. This is why we work to get to know you and your individual situation in order to recommend mortgage options that can work seamlessly into your life.

As we can help you with researching possible down payment and mortgage options you may qualify for, there are other things you can do early to set yourself up for smooth sailing later.
If you haven't already, start saving for your down payment early. Many people recommend a 20% down payment, however, there are options to put down as little as 3% on your new home.

Determine how much you can afford in your new home.
Calculate your loan payment using our mortgage loans calculator below to get an idea of the home price that would best work for you.

Check your credit score. This may mean running an annual free credit report, disputing any inaccuracies and putting a hold on any purchases which could hit your credit report.

Get pre-approved. When you have applied and become pre-approved for your first home, you can tour homes already understanding your mortgage terms and monthly payment information, allowing you to enjoy the process that much more.

Budget for closing costs. These can run about 2-5% of your loan amount and will need to be paid upon closing. Closing costs are not a part of your mortgage.

Save for good homeowner's insurance. Once you've closed on your new home, be sure to protect your new investment with good homeowner's insurance. At Truliant, we also offer home insurance to help you keep your home safe.
Every home is unique, so why should every mortgage be treated the same way? At Truliant Federal Credit Union, we offer a range of mortgage types. We'll partner with you to find a loan that truly works for your budget and your needs.
Adjustable-Rate Mortgages (ARMs)
Pay lower monthly fees for the first period of your loan.
7/1 ARMs2
Borrow up to 97% of the value of a home, up to $726,200
Government Loan Programs
Government loan programs allows us to provide home loans that allow for lower minimum credit scores and down payments.
FHA Loans
Requires at least a 3.5% down payment
No cash reserves are required
Available only for primary residences
VA Loans
Active duty service members, Veterans, and eligible surviving spouses
100% financing available
Available only for primary residences
Fixed-Rate Mortgages
Budget confidently with a low, fixed rate.
10, 15, 20, 25 and 30-year mortgages are available
Borrow up to 97% of the value of a home, up to $726,200
HomePath100
If you're a first-time homebuyer, you may be eligible for 100% financing with our HomePath100 mortgage3. Don't worry, there's no catch or inflated rate. HomePath100 is a 30-year fixed-rate term or a 7/1 ARM with a 30-year maturity at a great rate.
Jumbo Mortgages
Jumbo mortgages are for loans starting at $726,201 up to $2,500,000. We offer up to 65% - 90% on the mortgage depending on the cost of the home.
Low Down Payment Programs
Get into your new home and start building equity.
Borrow up to 97% of the value of a home, up to $300,000
Options include fixed rate mortgages and 7/1 ARMs
Reduced Private Mortgage Insurance (PMI) costs
Available for primary residences3
First-Time Homebuyer Mortgage
Try HomePath100, Truliant's first-time homebuyer3 mortgage, a 30-year fixed-rate term or a 7/1 ARM with a 30-year maturity that offers 100% financing at a great rate.
$60,000 minimum and $300,000 loan maximum
700+ credit score required
Must be purchasing a primary residence
Buyer must contribute a minimum 1% towards closing costs or prepaids (can be a gift)
Homebuyer education required
Specialty Mortgages
Get the assistance you need with our non-traditional mortgage options.
Manufactured housing loans (available for double-wide homes on permanent foundations)

Borrow up to 95% of the value of the home, up to $726,200

Limited/no credit mortgages

Borrow up to 80% of the value of the home or purchase price, up to $300,000

Individual Tax Identification Number (ITIN) mortgages

Borrow up to 80% of the value of the home or purchase price, up to $300,000
Single-Closing Construction Loans
Combine your construction loan and permanent mortgage financing and pay closing costs only once.
Low closing costs
Existing land equity may satisfy your minimum down payment requirement
Must be undeveloped (no dwelling/house on property) - either raw land or in a recorded subdivision
Loans serviced in-house at Truliant
Benefits of easyClose
Truliant is the first and one of the only N.C.-based financial institutions to offer fully remote electronic closing on mortgages, or easyClose1. It's another way that Truliant works to make the home buying process easier for you.

easyClose is:
An electronic closing that is significantly faster than typical in-person closing
More convenient
Sent on a secure network that uses encryption to protect all of your documents and information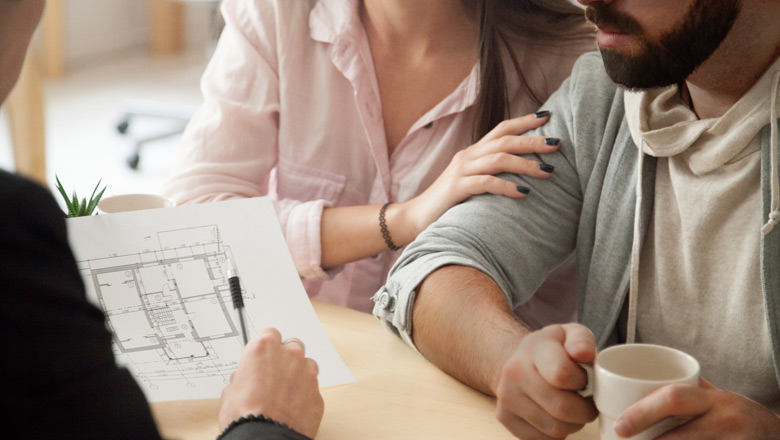 Build your dream home with Truliant
Whether it's a large chef's kitchen you want or a wraparound porch for the kids to play on, build the home of your dreams with a Truliant Construction-to-Permanent loan.

By combining the flexibility of a construction loan with a traditional mortgage loan, you can save on the fees and closing costs of two loans. This automated process provides loan and fund draw transparency for you and your builder, and when you're ready to move, your mortgage is already set up so you can focus on what matters most: enjoying your new home.
Other Mortgage Tools and Resources
Federally insured by NCUA and Equal Housing Lender. Rates and terms subject to change prior to consummation of the loan. Available to members with homes located in VA, NC, SC, OH, TN, FL and GA. Loans subject to credit approval.
(1) easyClose, or electronic closing, is only available in North Carolina.
(2) ARM = Adjustable Rate Mortgage. As with any ARM loan, interest rate and payment may increase after the initial rate period of 7 years. 5% maximum interest rate increase for life of loan.
(3) Had no ownership interest (sole or joint) in a residential property during the three-year period preceding the date of the purchase. 700+ credit score required. Available for loans between $60,000 - $300,000. Available only for purchases on primary, single-family residences (manufactured homes, condos and timeshares do not qualify). Buyer must contribute minimum 1% towards closing costs or prepaids. ​Homebuyer education required.
Provision of the calculator on this page is not an offer of credit. Its use in no way guarantees that credit will be granted. This calculator is solely for informational purposes and provides reasonably accurate estimates; the calculations are not intended to be relied upon as actual loan computations.