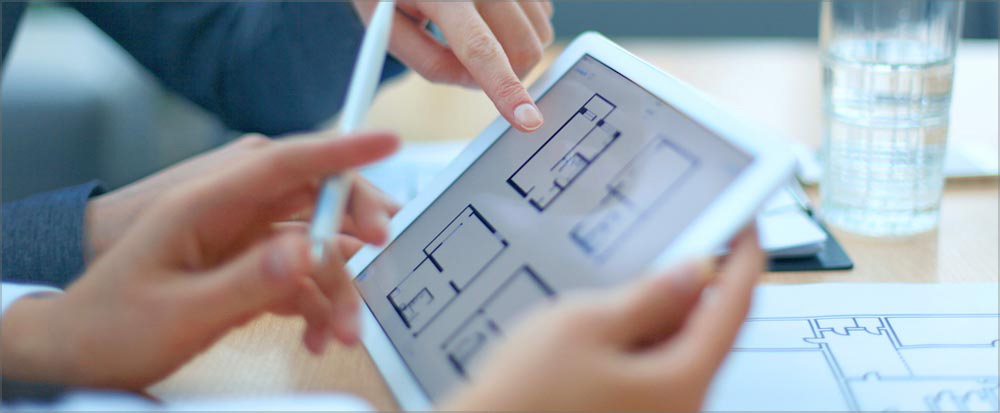 Buying a house is the scariest, most expensive purchase you'll likely make in your lifetime. It's also the most rewarding. With the proper planning, buying a house can be a great experience. While emotional decisions will dictate many of your choices in making your house your dream home, it's probably best to keep emotion out of financing decisions. You don't want to end up buying a home you can't afford, don't like or that's not ideal for your needs.
Speaking of financing a home, many people start months before they begin looking for a house by saving for a down payment, while working to make sure their credit score is high and their debt-to-income ratio is as low as possible.
How to Find and Buy Your Dream Home
Financing
Let's start with the basics. Very few homebuyers can purchase in cash. Most people require some level of financing to buy a home. And there plenty of options out there. From government-backed low-down-payment loans, to fixed-rate and adjustable-rate mortgages, it's important to find the option that's best for your based on your financial situation. Many years ago, it was almost imperative to have 20% down. It still helps immensely to put money down, but it's not as necessary as it once was.

The key to financing a home is to know market trends, get the lowest rate possible and get pre-approved before getting serious about making an offer. If you're compelled to make an offer in a hot market, for instance, you'll have the backing to do so. Additionally, you'll want to make sure your credit is in tip-top shape before getting pre-approved. Fifty points on your score can literally make or break a budget.
Research
This is the fun part. What kind of property are you interested in? Where do you want to purchase? Check out listings online or in your local paper and gauge how quickly they are selling. Visit your favorite neighborhoods during rush hour, at night and on the weekends to check out how busy they are. If you're preparing your finances, you'll have plenty of time to get a read on trends in the areas where you're interested in living. Finally, check out a few open houses. It's not necessary to have an agent at this point and you don't need one to visit during open house.
Buyer's and Seller's Markets
Research will help you indicate whether you want to live in a buyer's or seller's market. If you're in a buyer's market, you can relax a little as the trend favors you. If it's a seller's market, be prepared for a house to be off of the market before you can even make an appointment to view it. How do you prepare for both instances? In a buyer's market, you're more likely to have a lower offer accepted. For a seller's market, you should be prepared to make an offer on the spot, which is why financing and research are so important early.

But don't let a seller's market scare you into acting too quickly. No house is worth getting in over your head for fear of missing out.
Set a Budget
Budgeting is not as fun as looking at houses and neighborhoods, but it's essential to keeping the process stress free. Once you've found the perfect neighborhood and identified a few houses to check out, it's time to set a budget. This includes firming up your down payment amount. This will help you identify the amount you want finance. Even if you're already pre-approved, that's up to a certain amount. Many times, you will find that financing a home for less than you're pre-approved amount is advantageous. Your budget will help you identify exactly what you're willing to pay, or can afford to pay, every month. You should also consider other costs like homeowner's insurance and possibly the need for Private Mortgage Insurance.

Finally, you'll want to set aside funds for repairs if applicable, for unexpected expenses or new appliances.
Pre-Approval
If you're not pre-qualified or pre-approved, now's the time. Many sellers won't accept offers unless they come with a pre-qualification or pre-approval. While some people use these terms interchangeably, there is a difference: pre-qualification is typically the first step in the approval process which yields a ballpark amount you qualify for based on an overview of your finances and history. Pre-approval is very similar, although it usually comes after a verified review of your income, debt, assets, tax returns and credit report. It's very common to work with a Mortgage Loan Officer before engaging a real estate agent about buying a house. Make sure you're really in the market financially, and at what price point.
Hire an Agent
An agent will be your best friend during this process. Not only do they have answers to almost any question specific to a neighborhood, they can usually help guide you to alternatives as needed. You'll be amazed at how much help your agent will be once they know what you're looking for and what's most important to you. They will have access to resources that aren't public, including houses that aren't on the market yet, and can get you into any property for a showing. Buying a house is much easier with a REALTOR®.
Make an Offer
There's nothing more exhilarating than making an offer. You've found the right house and you're anxiously waiting to hear whether your offer was accepted. Depending on the market and the property, there may be some back and forth. After the home inspection, there may be additional rounds to fix or compensate for a repair.

Rest assured, you can walk away at any time if you're not happy with the price or the process. Even if the offer is accepted, you can walk away within a period of time, although you may lose any due diligence deposit
The Home Inspection
After the offer is accepted and the sale is pending, it's highly recommended to hire a home inspector to look carefully at the property to identify and detail any issues with the house. The inspector will generally examine all areas of the house, including the roof and the foundation. They will also have a close look at the grounds as well as outbuildings such as a garage. In return, you get a highly detailed report about the condition of the property.

Issues, once noted, can be fixed by the seller, taken out of the price for the buyer to complete at their convenience, reviewed with no action taken, or may be reason enough for the buyer to walk away.
Closing on Your Dream Home
The offer was accepted, the home inspected and everything is in order. Now it's time to schedule the closing, where you sign all of the paperwork, usually in the presence of your real estate agent and a lawyer. The closing is where ownership of the home is transferred to the buyer and all outstanding financial issues are reconciled. Any questions regarding repairs, warranties, outstanding funds and other areas are addressed and the buyer gets the keys to their new home.
Mortgages
Working with professionals during the course of finding and buying a home is a must. A good agent makes this process far easier for all concerned. And a
mortgage officer
who puts your needs first is paramount to a stress-free home-buying experience.
How much will my mortgage payment be?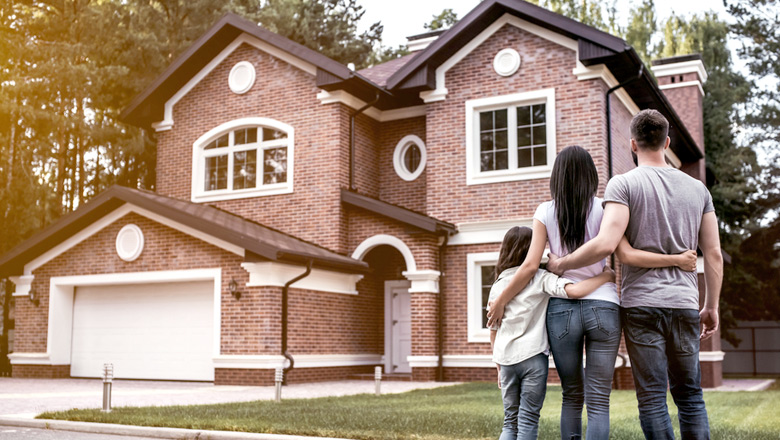 Explore Our Mortgages
For more information about a mortgage with Truliant, check our mortgage rates, visit our mortgage page or call us at
800.822.0382
to speak with a mortgage specialist.
Provision of the calculator on this page is not an offer of credit. Its use in no way guarantees that credit will be granted. This calculator is solely for informational purposes and provides reasonably accurate estimates; the calculations are not intended to be relied upon as actual loan computations.