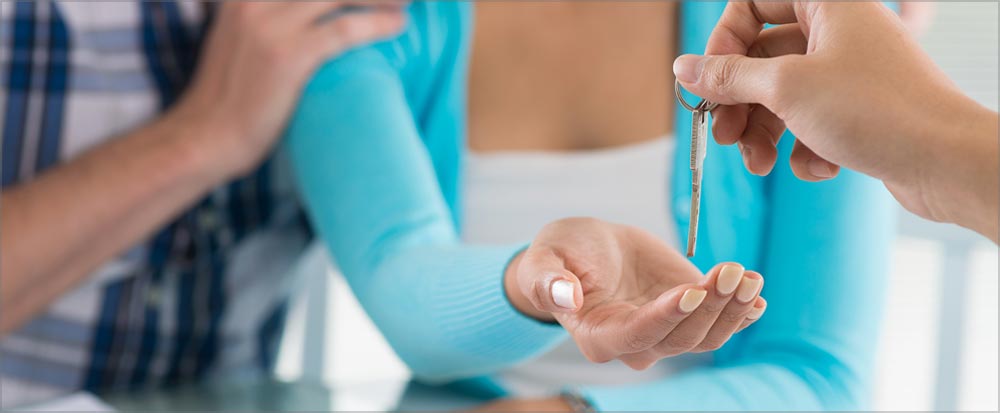 The
process to buy a house
can vary widely depending on the situation. However, buying a home generally takes between one and two months once the buyer locates the property that he or she wants to buy. Prior to that, there is typically research involved to select a neighborhood and even a few months, at minimum, to improve credit scores and secure a monthly payment.
Timeline for Purchasing a Home
Credit Score
When you are considering steps to buy a house, look at your credit score. Credit scores have ranges: a 580 to 669 score is rated as a fair credit score. Scores in this range will affect your rate and loan terms. Scores in the range of 670 to 739 are considered to be a mid-range to good score. Having a score of 740 is considered to be very strong. If your score is 800 or more this is an excellent credit scores.
Budget
Budgeting before hunting can keep your expectations to a reasonable level. Understand your household budget and look to buy a house that is within a comfortable range. Be sure to include in your budget items that come with homeownership like utilities and maintenance. It's also good to consider long term budget items such as a roof, painting or appliances that may need replacing.
This is a good time to see if you have 15% or 20 % to place as a down payment on the home. Just like your car purchase, a good down payment can help you get lower mortgage payments.
Pre-Qualification
We are here to help you as early in the process as possible at Truliant. Talking with one of our Mortgage Loan Officers is a first critical step to a successful process. Most sellers request that you get pre-qualified for a home loan. This indicates a commitment on your part and shows you have committed to purchasing a home. Truliant understands your financing needs and can offer custom products to provide the best options in the market.
Agent vs. No Agent
Real Estate agents represent either the buyer or seller. The seller normally pays all REALTOR® fees related to the transaction. An agent can help you choose an area that meets your housing needs. If knowing about schools, neighborhoods, frequency of families moving away and having access to homes on the market. Hire an agent!
Hunt
With your agent's guidance, it's time to start hunting for a home. Taking everything previously mentioned into perspective, your REALTOR® will provide you with a list of homes to visit. One by one, take notes on what you like and what you want to change. A coat of paint is not a big expense, removing a wall may be. Most homes today can be toured virtually, then you can pick out which ones you want to go and inspect.
Inspection
The homeowner should have a recent inspection for you and your agent to review. If not, hire a professional inspector, it's a few hundred dollars well spent. Your lender can give you guidance on repairs. Pay close attention to the crawl space and the roof, these are major expenses.
Make an Offer
Once you have settled on your next dream home, make an offer on the home. Your agent will have a plethora of data that will provide you with a more than reasonable number. Don't over pay, but be realistic. The housing market can be in a sellers' market or a buyers' market. Your agent will be very helpful here.
There will be negotiations during the process, but don't let that deter you. If you like the house, buy it, but if it's just a house, there are plenty more to choose from.
Close
Closing is the final step in purchasing a home. Your loan has been approved and now it's time for you to sign the papers and take possession. At the closing, you will sign legal documents, pay the down payment and fees owed prior to getting the keys to your dream home. Both your Real Estate agent and Lender can recommend a closing agent to facilitate the transaction. The legal documents will be recorded at the courthouse. This is the most exciting part of the process. You will now be an official homeowner.
Working with professionals during the course of finding and buying a home is a must. A good agent makes this process far easier for all concerned. And a mortgage officer who puts your needs first is paramount to a stress-free home-buying experience.
Contact one of our Mortgage Loan Officers
today and we'll help you every step of the way.
How much will my mortgage payment be?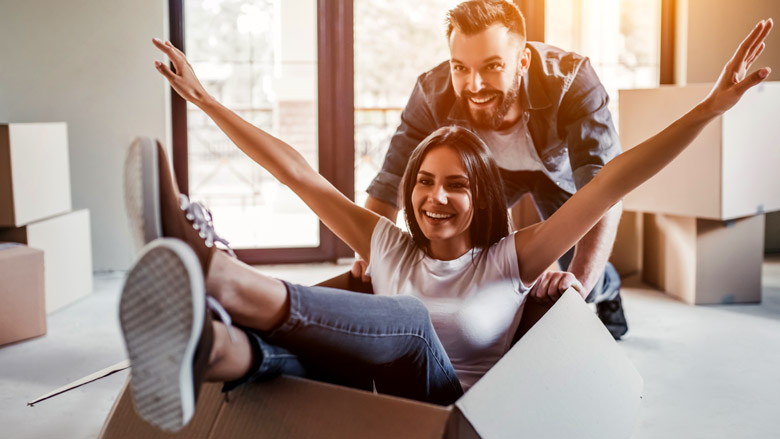 Check Our Mortgage Rates
Whether you're in the early or late stages of buying a home, check our rates. Let a mortgage specialist help you find the best mortgage for you.
Provision of the calculator on this page is not an offer of credit. Its use in no way guarantees that credit will be granted. This calculator is solely for informational purposes and provides reasonably accurate estimates; the calculations are not intended to be relied upon as actual loan computations.