How to Avoid Home Buyers Remorse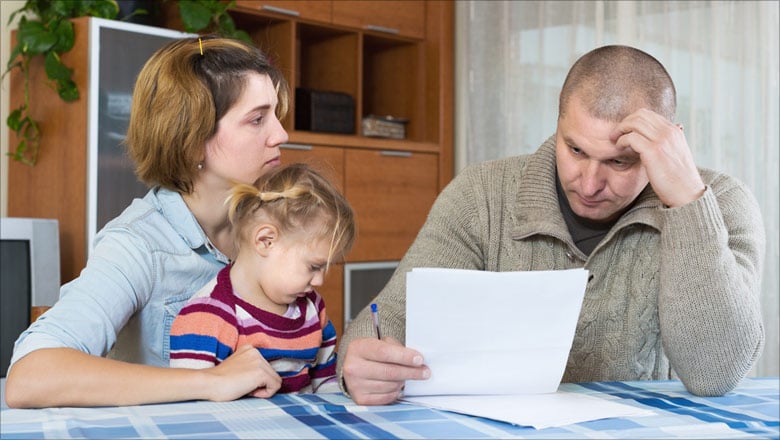 Avoiding Buyers' Remorse when Buying a House
A study performed by online real estate giant Trulia indicated that roughly 44% of Americans have buyer's remorse after buying a home.
The poll, which was based on the responses of 2,000 recent homebuyers, showed that 42% of those individuals indicated that their top regret was not buying a bigger home.
Buying a house
is generally the biggest purchase that you'll ever make. Because of the enormity of the investment, you should take steps to ensure you don't fall among that 44% when the ink is dry. How do you make sure to avoid buyer's remorse?
Get a Good Grasp on the Financial Implications.
You're probably familiar with the asking prices of the homes you're considering, and you may have shopped around to find a good interest rate. However, those aren't the only factors to consider when working on your budget. Buying a home often come with
hidden costs
. These include
property taxes
, homeowners' insurance, utility bills and more. You need to gather this information for the homes that you're considering and decide the financial impact it's going to have on you beyond your monthly mortgage payment. There's more to homeownership than paying the basic principal and interest. Considering all of these factors while also speaking with a lender about these costs can help you avoid buyer's remorse.
One solution to consider is to calculate the maximum amount that fits into your budget. You can then aim to be under that amount when all of the financial factors are brought into play.
Create a List of Wants and Needs.
"Wants" and "needs" are two distinct categories. If you have children and are planning on having more, buying a home with multiple bedrooms is a need. The concept of an in-house media room with reclining seats and a movie screen is almost certainly a want. Knowing the difference between the two will save you a lot of headaches and potential buyers' remorse after the deal is closed. While it's great to find a house that provides everything that you're looking for, that's almost impossible. Ultimately, something is going to be missing off your list. Sitting down and creating a prioritized list of needs and wants will help you be in a position to get a house that meets most of what you're looking for.
Of course, it's okay to want an in-house media room. However, you may be able to turn a "big want" into a project. Consider buying a home that has an unfinished basement that can be converted into such a space. If the property already has all your "needs," you could probably live without having the media room immediately.
Know the Neighborhood.
Before you sign on the dotted line, figure out what sort of commitment you're making in the property. Is this a starter or transition home? If so, you'll want to be in a place where the home market is projected to go up over the next few years. If you're buying a house that you plan on spending the next two or three decades in, finding a place with potential resale value doesn't matter as much.
You'll also want to be familiar with what goes on around the property that you're considering. If you crave a quiet home life where you can unwind after a long day at work, you may want to avoid a property that's near a noisy bar or nightclub. If you plan on raising a family in the neighborhood, look at crime rates, access to parks and other factors that might inform your purchasing decision.
When You Find a Home, Stop Shopping!
After you've found a home that you like and begin the purchasing process, you're not completely on the hook yet. While it may cost you a modest amount of money, typically called an "earnest money deposit," you can change your mind up to a certain point. However, if you've found a house that you love and meets your list of needs and wants, stop shopping around! Practice some self-control, get off the online listings and stop driving around looking for "For Sale" signs. There will always be another option out there that catches your eye, but you should hold onto the house that captured your heart first.
If you're considering taking the next steps toward pursuing homeownership, our licensed mortgage professionals are ready to help you. Find out more by visiting a
Truliant location
near you, or by giving us a call at
800.822.0382
.