How Much Should You Spend On a House?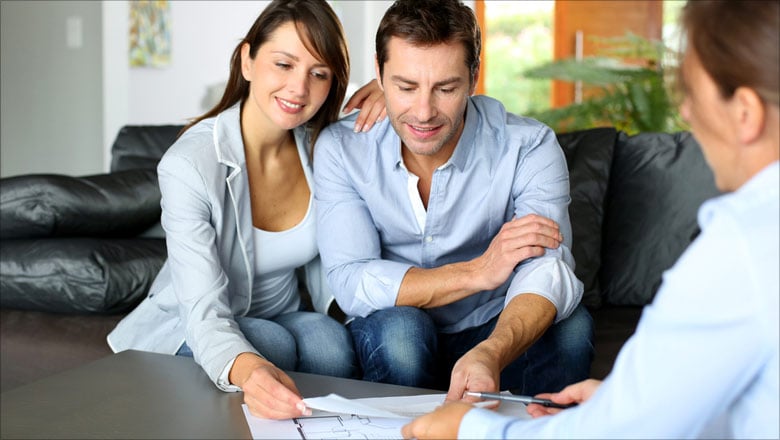 A home is likely to be the biggest purchase you will ever make.
It can be difficult knowing how much to spend on a home and how much a monthly mortgage payment will affect your budget. Truliant offers its members a variety of mortgage options, with customizable and competitive credit union mortgage rates, that can fit the financial needs of each member.

General Rules

Knowing your budget is the best way to figure out how much you can spend on a new home. You want to make sure that you have enough money left over to pay your other bills and living expenses after you pay your mortgage.

One common guideline is the 25% rule. This rule suggests that your monthly mortgage payment should not be more than 25% of your gross monthly income. For example, if your monthly income is $5,000, then your monthly mortgage payment should not be more than $1,250.

The second rule is the 28/36 rule. This rule suggests your monthly mortgage payment, home insurance, property taxes, and housing association fees should not be more than 28% of your monthly income. Your other monthly debts such as student loans, car loans, and credit card payments should not be more than 36% of your monthly income.

Talk to a Lender

It's important to talk to a lender as you begin searching for a home to purchase. They can discuss your financial ability to purchase a new home and go over various loan options. They can also help you prepare for the mortgage pre-qualification process and discuss any problems you may have with your credit.

Pre-Qualifying for a Mortgage

There are several factors that can be looked at to determine how much money you can afford to spend on a new home purchase.

• Proof of income – You need to gather your W-2 statements, pay stubs, or tax returns for the last two years. These will be used to determine how much of a monthly mortgage payment you can afford.

• Work history – Your income statements will be used to verify your employment status and work history. Your current employer may also be called for verification.

• Assets – Your checking account and investment account statements will be evaluated to see if you can make a down payment. Keep in mind, down payment amounts vary based on the type of mortgage.

• Credit history – You should know your credit score before you apply for a mortgage. A high credit score can help you get an affordable mortgage with favorable rates and terms.

Types of Mortgages

Once you are pre-qualified for a mortgage, your lender will discuss the best mortgage for your financial situation. Different types of mortgages include:

• Fixed rate mortgage – This is the most common type of mortgage. The interest rate and monthly payment stay the same throughout the term of the mortgage. You can choose a 10-, 15-, 20-, or 30-year term. A down payment is required.

• Adjustable rate mortgage – An adjustable rate mortgage is a 30-year mortgage that starts with a low-interest rate, which adjusts after a certain number of years. You can choose to have the rate adjust after three, five, or seven years. The initial low rate allows you to save money. You can borrow up to 90% of the value of the home, and you can refinance to a fixed rate mortgage.

• First-time homebuyer mortgage – You can save a lot of money on your home purchase if you are a first-time homebuyer. Our HomePath100 is a 30-year, 5/5 adjustable rate mortgage that offers 100% financing up to $300,000 on a primary home purchase. You must have a minimum credit score of 700, and you must pay a minimum of 1% toward closing costs.

Truliant also offers a variety of specialty mortgages, including jumbo mortgages, manufactured home loans, limited/no credit mortgages, and ITIN mortgages. Our Truliant home loan representatives can help you get the right mortgage that fits your financial circumstances.

Making a Home Purchase More Affordable

There are several ways you can make a home purchase more affordable:

• Make a down payment – Take some time to save money and make a large down payment. This will lower your mortgage balance and your monthly payments.

• Increase your credit score – Paying off or paying down your debts will improve your debt-to-income ratio and increase your credit score. This will increase your chance of getting a lower interest rate, which will help lower your monthly payments.

• Choose the right home – You may have an image of a dream home, but there's a good chance this home will not be within your budget. The mortgage pre-qualification process is used to see how much home you can afford. Stay disciplined and find a home that fits within your budget.

Find out more by visiting a Truliant location near you, or by giving us a call at 800.822.0382.