What Are the Hidden Expenses of Owning a Home?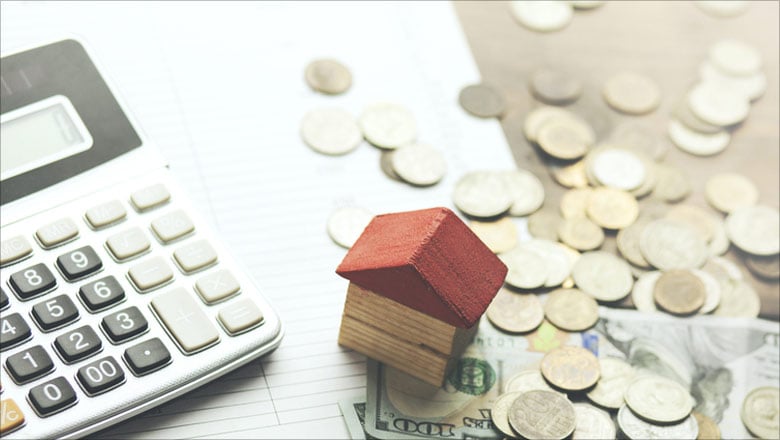 The Hidden Expenses of Homeownership
Owning a home is a huge financial commitment.
Most mortgages range somewhere between 20 and 30 years and, in addition to the mortgage, there are plenty of other costs that come with homeownership. When you are looking at houses on the major sites and calculating your costs based on the asking price, you are not getting the whole picture. It's imperative that you consider the additional costs – some monthly and some as needed – and factor them into your budget, as well.
Property Taxes
Like insurance,
property taxes
will most likely be included in your monthly mortgage payment, but it's still a good idea to figure out how much your property taxes are going to be and account for them when establishing your budget. Property taxes are generally calculated by local or state government officials and are a percentage of your home's appraisal value.
Your real estate agent can generally find out how much property taxes have been in the past on the property that you are considering, or you may be able to find out that information through your local government office. There are also values for prior years listed on many of the major real estate sites.
Homeowners Insurance
This is one of the larger regular expenses that a lot of first-time homeowners fail to account for when budgeting. While this cost is typically rolled into your monthly mortgage payment, a lot of calculators online don't consider homeowners insurance when estimating your monthly payment.
Insurance companies will take a variety of factors into consideration when figuring out your premium. Older homes are considered more apt to have electrical or plumbing issues, so insuring them typically costs more. Homes located far away from fire departments are considered high risk and will cost more when shopping for insurance. Make sure that you get a monthly insurance rate before you settle on a property so that you can account for that expense. And typically, you can save money by bundling insurance products, so it's worth it to look at getting a quote for everything with one provider.
Also, if you put less than 20% down on the home, most lenders will require you to carry Private Mortgage Insurance (PMI) on top of
homeowners insurance
. While this will go away when you have 20% equity, it could still be a couple of hundred bucks a month until you reach that point.
Homeowners insurance can greatly ease the financial stress of major maintenance issues. Often times, homeowners reduce coverage to save money to stay within their monthly budget. This can be a mistake, for example, if a tree falls on the house or plumbing floods a portion of the home, the repair cost generally outweighs any combined monthly savings.
Homeowners Association Fees
If you're moving into a planned neighborhood, there are typically additional fees that are collected by the local homeowners association (HOA). These fees can be used to improve the neighborhood through cosmetic upgrades, repairs or whatever the local HOA board of directors votes on, and approves. Paying these fees is not optional, so if you're considering homeownership into an area that falls under an HOA, you need to find out what the fees are, how often they're scheduled to be paid and how that added expense fits into your monthly budget.
Maintenance
No matter how nice your home is, eventually you're going to have to perform some work on it. It can be something as minor as paying someone to handle your lawn maintenance or something as major as having to replace a roof. Either way, maintenance will be required. Making sure that you have the money on hand to handle these costs will keep you from being in a bad financial position later.
Utilities
Most homebuyers don't take the time to factor in monthly utility bills when looking for a new home. That sprawling, five-bedroom, 4,000-square foot home that you love may look wonderful, and you may even be approved for the amount of money that you need to buy it. How much does it cost, to keep the lights on and run an HVAC unit throughout the home? Before you sign the mortgage agreement and get your keys, it's imperative that you know that you are comfortable with the monthly utility bills to be at ease in your new home.
Some states require this sort of information to be included when the property is listed. If your state doesn't have that kind of information, don't be afraid to ask, or to have your real estate agent ask the listing agent.
While all of these on their own won't make or break your budget (and there are low-cost loan options to cover major expenses), these expenses can add up. If you barely qualified for a large house in your dream neighborhood, utilities, new electrical and landscaping may push your purchase out of your price range. Make sure you consider all of these expenses when saving for a home or setting a budget.
Buying a house can be overwhelming, especially for a first-time homebuyer.
Truliant Mortgage Services
can help – we're happy to answer any questions even if you aren't ready to buy. Contact us today.