Truliant makes getting personal loans fast and easy!
Competitive rates to save you money

Options tailored to your specific needs

Adjustable terms to fit your budget

90-day deferred payment2
Whether you're looking for debt consolidation, make a large purchase or take a vacation, a personal loan or line of credit from Truliant features a great rate, and flexible terms.
Enjoy the flexibility that comes with a Truliant Federal Credit Personal Convenience Loan or Preferred Line of Credit.
Most people think of credit cards first when making a large purchase. However, personal loans typically offer much better rates and terms. When used responsibly, personal loans or lines of credit can help bolster your budget, at a competitive rate, without putting up your home for collateral.
No Fees:
What should I expect when applying for a personal loan?
Apply at one of our branches, over the phone, or online quick, convenient digital application, virtually anywhere.
Once you apply, we will help you through the rest of the process so if you ever have a question, we're here for you. If you apply online, you can expect the same personalized attention from one of our Digital Guidance Team members.
We will contact you about your application. Your Digital Guidance Team member will discuss your loan amount, terms and payment information.
Your funds are ready whenever you are.
What is the difference between personal loans and lines of credit?
Personal loans are funded with a lump sum up front. You pay back with a fixed monthly payment over a fixed term. This is the best option for one-time transactions like debt consolidation, paying off credit card debt, a car repair, a vacation or other fixed, large expenses.

A personal line of credit is a rotating line where you pay back only what you use, typically at a variable rate. This is better for fluid expenses like ongoing medical costs, a wedding where you don't have an exact amount or invoice, or similar needs requiring access to funds. Additionally, lines of credit are often used by freelance or commission-based workers who need to supplement their income from time to time.

Truliant offers both options, which feature great rates, flexible terms, and convenience.
What personal loan and line of credit options does Truliant offer?
Truliant offers a variety of personal loans and lines of credit to fit your needs.
Personal Convenience Loans
Quickly borrow amounts ranging from $500 to $50,000
6 - 84 month loan terms3
Apply online 24/7, with approval usually the same day
Low, fixed rates starting at just

7.24%

APR1
Pay down high-interest debt
Defer your first payment for up to 90 days2
Preferred Lines of Credit
Variable rates from

13.24%

APR1
Enjoy a low monthly payment (2% of your balance with a $50 minimum)
Apply online 24/7, with same-day approvals in many cases
Use as overdraft protection for your Truliant checking account
Open a line of credit between $500 and $25,000 to obtain the flexibility you need
Savings Secured Lines of Credit
Low, variable rate for greater savings and flexibility
Borrow between $500 and $250,000 against the value of your Truliant savings account
Apply online 24/7, with same-day approvals in many cases
Use as overdraft protection for your Truliant checking account
Rebuild or establish your credit using this low-rate option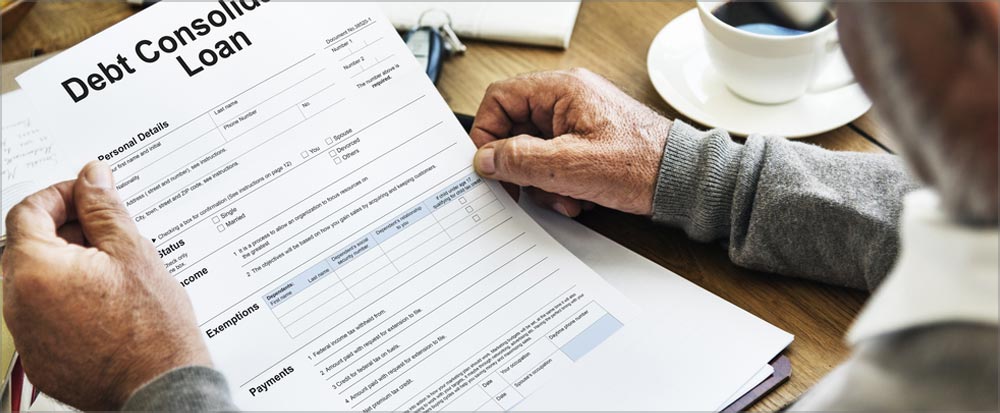 Five Ways to Get Out of Debt
Debt consolidation is one great way to help take control of your debt, but did you know that there are other ways that can also help? We've compiled four other great ways to help you get rid of your debt for good.
What is an application fee?
Prior to getting approval for the personal loan, a fee can be accessed to submit the loan application. Typically, an application fee will range between $25 and $50.
What is a processing fee?
Lenders incur administration costs to process a personal loan. Some lenders will add a small processing fee to recuperate said monies. Processing fees may range from 0.5% to 2.50% depending on the lender.
What is an origination fee?
Origination is the creation of an entity, in this case, a personal loan. This fee may range from 1% to 6% of your loans total amount. Example: your loan total is $15,000 and your origination fee is 3%, the fee would be $450. Origination fees are added to the loan total. In this example, the total loan amount would be $15,450.
Adding an origination fee enables lenders to advertise lower interest rates without losing profits on the loan.
What is a prepayment fee?
If you pay the loan off before the maturation date, some lenders will charge a prepayment fee. Lenders are counting on the profits made from the interest on the loan. If the loan is paid early, the lender loses the profits from the interest potentially applied. Although uncommon, prepayment fees do exist.
Other Loan Tools and Resources
Rates and terms are subject to change. Loans are subject to credit approval.

(1) APR = Annual Percentage Rate. The range of fixed rates for a Personal Convenience Loan is 7.24% APR to 17.99% APR. The range of variable rates for a Preferred Line of Credit is 13.24% APR to 18.00% APR.
(2) Qualified borrowers may defer payments up to 90 days after loan signing. Interest will accrue from the closing date of the loan until payments begin. Participating in this program results in up to a 90-day extension of the loan, maximum term 84-months. Cannot be combined with other offers.
(3) Terms range from 6 to 84 months for a fixed rate Personal Convenience Loan. The estimated monthly payment for a $20,000, 72-month fixed rate Debt Consolidation loan or a Personal Convenience loan at 9.24% APR is $363.