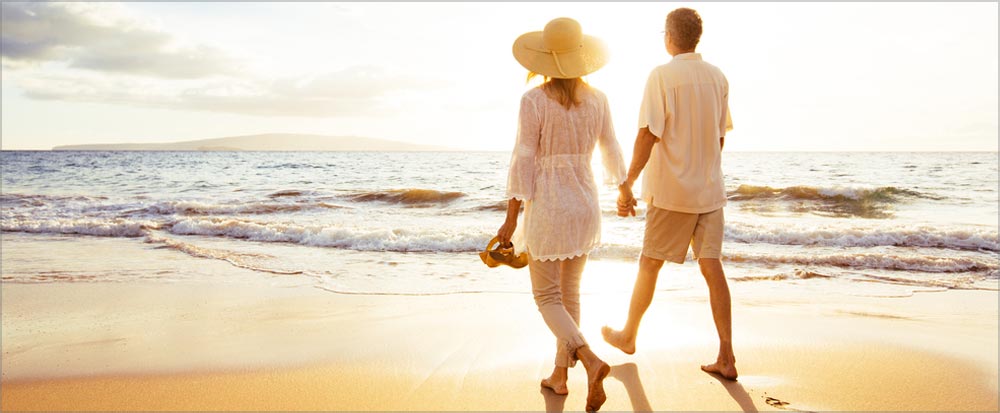 There is nothing more exciting than planning a vacation. Many people center their lives on travel and live for the next time that they are able to get away. There is a certain art to planning a trip in a way that does not bust your budget, and the most fun part is that there are several ways to get there.
Here are some tips on how to make it all possible financially the next time you want to go on vacation.
Set a Budget
Setting up a budget is one of the first things that you should do after selecting your destination. This is the key to having a memorable vacation without wrecking your financial plan.

On a trip, your expenses will add up much more quickly than you realize. Some people only learn how much they have spent when the bills come in the mail after they have gotten home. Then, they are left with debt.

When it comes to your budget, be as detailed as possible for each of the categories of money that you would spend on your vacation. At the same time, make sure that your budget includes some money that you would decide how to spend once you reach your destination. In other words, be specific, but leave yourself some room to improvise when you get there.
Save in Advance
The best thing to do is to have the money already put away for your trip. This way, you do not have to carry any credit card debt long after you have enjoyed your trip and returned home.

An effective way to save for your vacation is to have a savings account that is only devoted to trips. Each month, you would include vacations as part of your budget and put a little bit at a time into the specific account.

You can even do a little side hustle to earn some extra money for your trips. The key is to avoid too much debt that will leave you paying for your trip for months or years to come. A little bit of saving can go a long way toward getting you to your dream destination.
Comparison Shop
Not everything is priced the same when it comes to flights, hotels or even vacation packages. You may check several different travel sites for the same hotel and find several completely different prices.

As long as the provider is reliable, go with the seller that can give you the lowest price for what you need. The best way to start is with a website that compares the rates for various travel sites. If you are not opting for a vacation package, purchase each part of your vacation where you get the cheapest price.

Remember, though, value and cheapest aren't the same thing. Make sure to take reviews and convenience into consideration, even if it costs a little more to get the things that will make your vacation worth it – like spending more for a hotel on theme park property if you have three young kids and don't want to tire them out just getting back and forth to the park.
Use Coupons When Able
There are discounts floating around on the internet for many different travel websites and providers. You just have to look for them.

Chances are that you will be able to find some kind of coupon for a travel website that can save you at least a little bit on your trip. Don't ever book through a website without first doing a quick check for promo codes or coupons. Once you actually reserve and pay for your travel, it is too late to use a coupon.

Some travel sites will give you a discount as an introduction when you sign up for their mailing list. Take this when it becomes available because you can always unsubscribe from receiving their emails. In the meantime, a 10% coupon off anything when it comes to travel can save you real money. You should always be looking for deals when booking a trip.
Travel in the Offseason
If you venture out at the same time as everyone else, prepare to pay a premium. You may even find yourself priced out of many destinations as the height of the season can get expensive and overwhelm your resources.

Even traveling a month off of high season can be enough to save you some serious money on your trip. It can open up a whole new range of where you can go. Alternatively, it may enable you to afford an entirely better level of a hotel because they are cheaper at the time you are traveling.
Don't Stretch Your Budget Too Much
As much as you want to plan out everything ahead of time, there are always things that you learn for the first time once you reach your destination. While the internet has quite a bit of information these days, sometimes you only come to know things when you are on the ground.

Accordingly, you may find out when you get there that you want to do additional activities that you have just discovered.

When you have maxed out your budget on things such as the hotel and airfare, you lose some flexibility for adding new things once you arrive. Always try to leave a little left over in a fund for discretionary activities that you may choose on the spot. You never want to lose the freedom to improvise when you get to your destination. Sometimes, it is the unexpected and unplanned activities that make a trip special.