How to Plan a Wedding on a Budget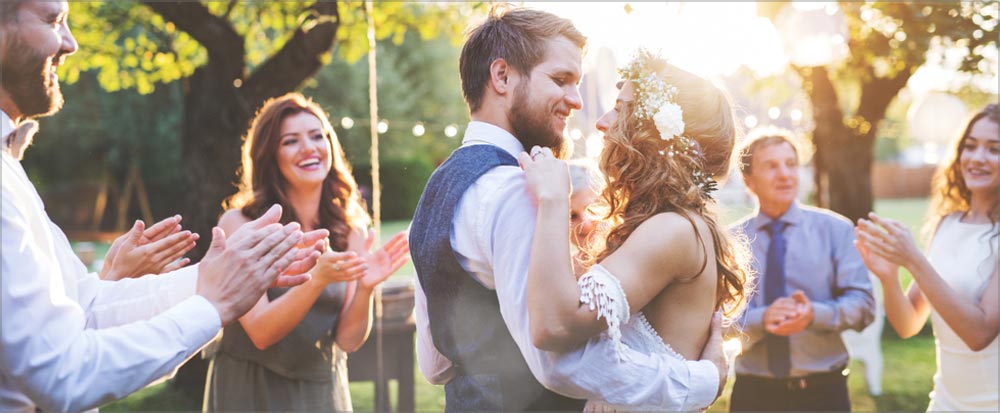 It's okay to dream for years about the perfect wedding, but you don't want to be paying for it for years afterward. According to the popular wedding website The Knot, the average cost of a wedding in 2019 was $33,900. Obviously, your wedding doesn't have to cost that much. While some weddings will cost much more, many couples these days would rather put that money somewhere else, like a down payment on a house or savings.
Remember, a wedding on a budget doesn't mean it's any less beautiful or meaningful. If you're interested in saving money on your nuptials, check out these great tips.
How to Plan a Wedding on a Budget
Avoid the Traditional Wedding Venue
Venues that specialize in weddings tend to be very expensive because there is a premium built into the price. When you choose a restaurant, park or community center that can be used for many purposes, you can get a venue at a reduced price without sacrificing on your special day.

The venue fee is what really stretches most wedding budgets. Staying away from the usual wedding spots can either give you more money to spend elsewhere or slice your overall bill for the wedding.
Buy a Secondhand Wedding Dress
The dress is one of the most prominent parts of the wedding. Many brides spend months hunting for the perfect dress. However, after the wedding, it will either be put in a closet for decades or sold for a fraction of what you paid for it.

This is a great place to cut your costs. Instead of purchasing a brand-new wedding dress that Brides.com notes will cost an average of $1,631, you can buy secondhand.

Consignment shops or resellers will save you a fair amount off the price to have your own dress custom-designed. Then, you can have it altered to your specifications. All for a fraction of the price of a new dress. You can even buy a floor-model gown to save.
Economize or Eliminate Alcohol
According to Zola.com, an open bar for four hours with 200 wedding guests can cost $8,000. Having alcohol at your wedding is your decision. Just know that getting rid of it completely can save you thousands of dollars.

However, there are also ways to cut back on alcohol costs while still keeping it as a part of your wedding. One of the best hacks to cut alcohol expenses is to limit the types of alcohol that are available at the bar while still being creative with a signature cocktail or two. This will keep your guests satisfied and give your wedding its own unique stamp.

You can also cut out hard liquor because that adds significantly to the cost. Keeping your wedding to just beer and wine is one way to have alcoholic options without breaking the budget.
Go Off-Peak
People often want to get married on a Saturday during the most in-demand time of year. However, this ends up being reflected in the price of the venue and the caterer. You will pay more for a prime-time wedding. According to NerdWallet, the venue alone can cost you over $15,000. Thus, this becomes the most obvious way to save some money.

Sunday afternoons are every bit as good of a time for a wedding as a Saturday night. Your guests can still travel home on a Sunday night. However, you will end up paying less.

Spring is considered peak wedding season. Choosing a date in January or February can get you more bang for your buck when it comes to securing a venue if you are willing to risk some inclement weather.
Save on Flowers
Flowers are beautiful and there are so many varieties out there that it's a great way to dress up your wedding space and showcase the couple's personality. But the reality is that the florist is a major part of the expense for something that barely lasts beyond the wedding day.

You can still have flowers at your wedding, but cutting back can help you reduce costs. Take simple steps such as eliminating centerpieces and reducing the number of different arrangements that you feature. Having more of the same type of flower is a way to save money, too.

The Knot explains that the average cost of flowers at a wedding is $2,000. However, many couples go over that amount to get the perfect look. Stay well within that average cost to keep wedding expenses reasonable.
Tightening Up Your Guest List
The most obvious way to save money is to have fewer people at your wedding. While this may cause some tension when you are putting together the guest list, even trimming the list a little can save thousands of dollars. According to NerdWallet, every person you add to the guest list can cost an average of $70 in catering costs. It could also add to your price for the venue.

Many of the other expenses at your wedding are fixed, meaning that having fewer people will not cut the cost of the dress or the photographer. But the number of people that you invite is a variable cost and you can manage it.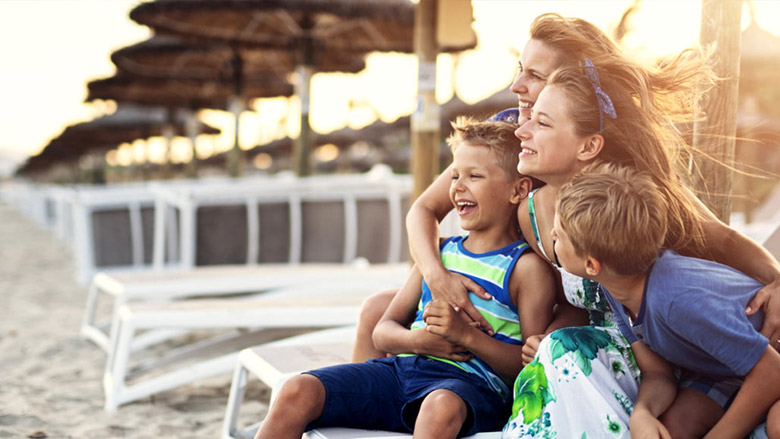 Check Our Personal Loan Rates
Check out our latest Personal loan rates. And if you are ready, you can apply online in minutes.