Save more, faster with a Truliant High Yield Rewards Savings account!
Earn 5.00% APY1
Get a great rate on balances up to $25,000 with an active checking account.2
Member Exclusive with Truliant Checking
This high yield savings account is only available to members with an active checking account.2
Receive Premium Rate On Us
You will automatically receive the premium rate on up to $25,000 for the first two statement cycles.
Low Minimum Balance
Keep your High Yield Rewards Savings average monthly balance above $1,000 and you won't pay the $10 account fee.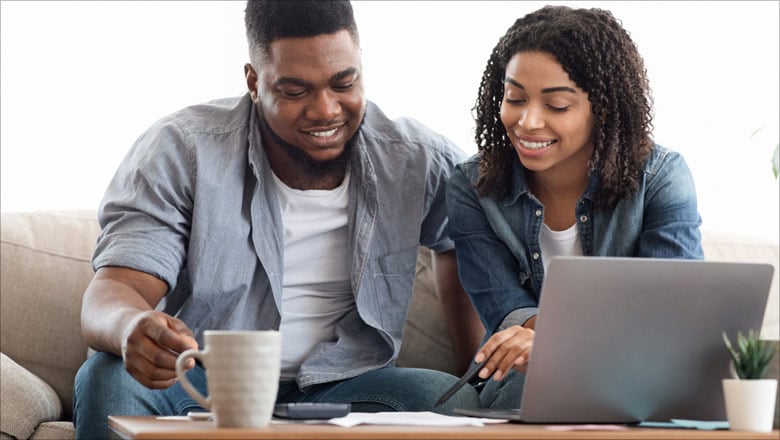 It's easy to qualify!
If you have an active Truliant checking account, you're eligible to open your High Yield Rewards Savings account and earn 5.00% APY on up to $25,000! Don't have a checking account? Click 'get started' to open yours today.
An active checking account simply means you:
Total $1,500 or more in deposits2 from outside of Truliant each month.
Make a minimum of 10 withdrawals2 per month (withdrawals must post by end of month). As a Truliant checking account holder, you'll get credit for most of your regular checking activity, including paying bills, debit or credit transactions, automatic payments, even loan payments!
You will earn the premium rate for the first two statement cycle periods to allow time to set up direct deposits and begin using the checking account. After this time period, your checking will have to meet the activity stated above to receive the premium rate.
High Yield Rewards Savings Guide
Required opening deposit
$1,000
Required to open your account. Only one High Yield Rewards Savings account is allowed per membership.
Rate Tiers
5.00%
Premium Rate: 5.00% APY on balances up to $25,000 if checking activity qualifies2
Non-Premuim Rate: 1.00% APY on any portion of balance above $25,000 if checking activity qualifies2
Base Rate: 0.10% APY on total balance if checking activity does not qualify
How do I see what rate I'm earning?
In an effort to be transparent, Truliant displays the lowest possible rate in the Account Details section in online or mobile banking for each account. For this reason, you will see 0.10% APY even if you are earning the premium rate. For actual earnings and details, please view your monthly account statement.
Monthly Service Fee
$10.00
Waived if $1,000 monthly average balance is maintained
- If the average monthly balance falls below $1,000, you will be charged a $10 fee for the month
ATM Fee
$2.00
Waived if you use Truliant's ATMs or no-surcharge ATMs
- 300,000 ATM locations worldwide
- Withdrawal limit up to $1,030 per day (no frequency limit)
Overdraft Transfer Service
$3.00
Optional service – Ask us to link this account to your checking account for overdraft protection. It only costs $3.00 per day if you need to use it.
24/7 Access
Free
There are no fees to access your account through:
- Online Banking and our Tru2Go® app
- Mobile deposit
- Phone banking
- Debit and ATM cards
Don't have a Truliant checking account?
Our free checking account features no minimum balance, no maintenance fees and you can even get paid up to two days early!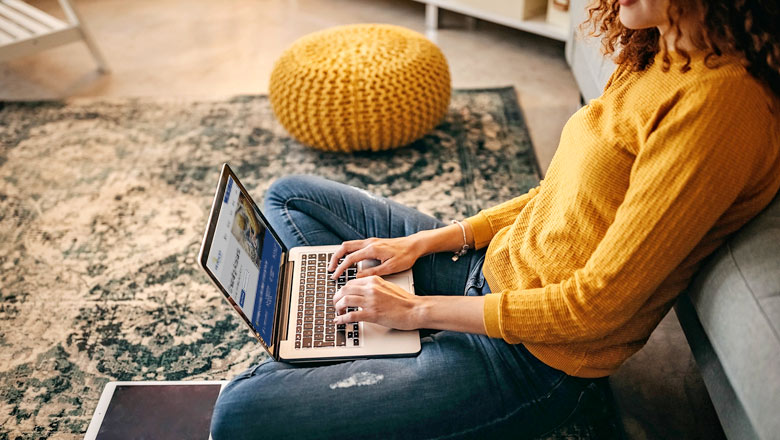 (1) APY = Annual Percentage Yield. Rates are accurate as of November 13, 2023. Rates are subject to change monthly as determined by the Board of Directors of the Credit Union. Please see our
Account Terms and Deposit Account Agreement
for more information about your accounts, dividends, fees and features.
(2) The terms of the account, including any fees or features, may change. Fees may reduce earnings on this account.
Premium Rate
: To receive the premium interest rate an active checking account that meets monthly minimums of $1,500 in deposits and 10 withdrawals is required. The premium rate will be applied at the end of each month on balances up to $25,000.
Non-Premium Rate
: Interest rate will decrease for balances above $25,000.
Base Rate
: Interest rate applied if checking activity doesn't qualify.
External deposits include
: ACH (Direct Deposit), mobile & ATM deposits, checks deposited from a non-Truliant account, in-coming wire transfers.
Withdrawals include
: Debit card purchases (Point of Sale), checks, ATM, ACH, out-going wire transfers, withdrawal from a Truliant account to make a payment on a Truliant loan.
Excluded transactions
: internal transfers between Truliant deposit accounts and loan proceeds being deposited into your account from a Truliant loan.