Get a Credit Card With Low Rates and No Hidden Fees
At Truliant, our credit cards are designed with you, the cardholder, in mind. Our Platinum Rewards VISA card features perks such as no annual fees, no balance transfer fees and no cash advance fees, while our Transparent VISA card features absolutely no fees of any kind. That means you can enjoy all the great benefits your card offers without stress.
Both cards feature VISA Purchase Alerts, a service where you can sign up to receive text messages2 to help protect against unauthorized purchases, and can be easily managed online via Online Banking and our Tru2Go® mobile app.
Our credit cards offer short-term solutions and long-term value. Make that big purchase you've been considering or transfer high-interest balances to your new card with no balance transfer fees and start saving today: you can do it all with a Truliant credit card!
Credit Cards
Subject to credit approval. (1) Advertised Annual Percentage Rate (APR) may change without notice. (2) Any change in the periodic rate will be effective on the first day of your next billing cycle immediately following a change in the index published in the Wall Street Journal. The interest rate applied to your Account will increase if the Prime Rate increases.
See our Transparent Visa Card Agreement , our Platinum Rewards Visa Card Agreement or our Business Visa Card Agreement .
See What You Can Save by Consolidating Your Credit Cards
What to Know Before Applying for a Credit Card
From knowing how much you should plan to pay off each month to reading a credit report to understanding your credit score (and how to improve it), there's a lot to know and consider before you apply for a credit card.
A credit card offers many benefits that a debit card does not, such as being able to space out the payments on large purchases and rewards for your spending. We want you to make the best and most informed decision for your financial situation. To help guide you towards feeling confident in your decision, the Personal Finance section in our Learning Center offers useful information and resources on credit cards, managing your credit, creditworthiness, debt consolidation and more.
Truliant's credit cards offer competitive rates, worldwide acceptance, and the great service and support that comes with a community credit union.
Earn rewards for the purchases you make every day! Every dollar you spend earns you one point, which can be redeemed for merchandise, travel, gift cards, cash back, and more.
Low variable APR1
Credit limits between $500 and $30,000
Mobile Wallet friendly
Fees do apply for a foreign transaction (1% of each transaction in U.S. dollars)
Late payment ($15.00)
Returned payment (up to $25.00)
See our Visa Platinum Rewards Card Agreement for additional information
Enjoy a credit card that is absolutely fee free: no annual, transaction, or cash advance fees. You won't even be charged fees for late payments!
Low variable APR1
Credit limits between $500 and $30,000
No returned payment fee
No foreign transaction fee
No over the limit fee
See our Visa Transparent Card Agreement for additional information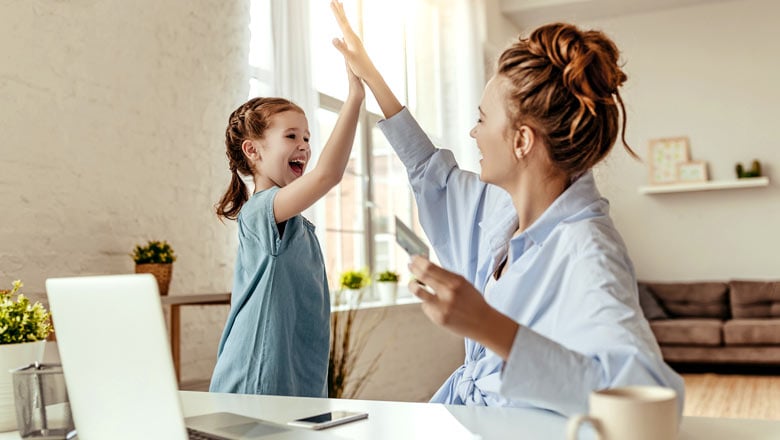 Manage Your Credit Card Online
You're busy enough as it is without having to worry about sorting through paper credit card bills and statements. That's why Truliant allows you to easily access and manage your credit card accounts in the Credit Card section of our Online Banking and our Tru2Go mobile app. You can make payments, view your account history, review transactions and more - all from the convenience of your phone or personal computer. (Don't worry: we still offer paper statements too if that's what you prefer!)