Home Equity Solutions
We'll help your home's equity work for you. Lines of credit as low as8.25% APR1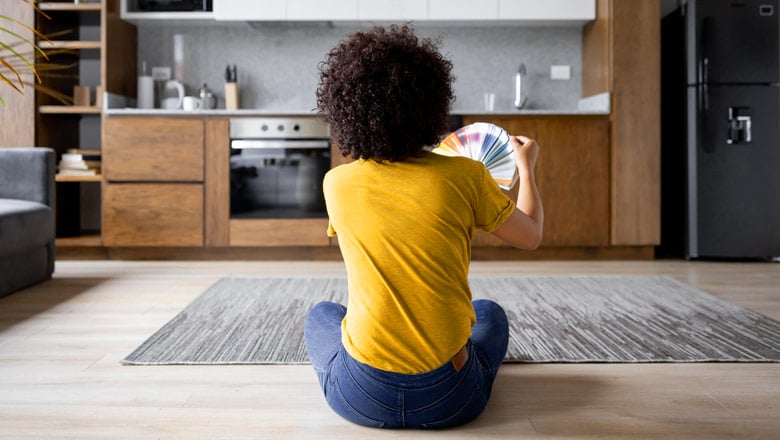 Use your home to secure a great home equity rate.
3 Home Equity Options Available
Select from a Home Equity Line of Credit, Home Equity Loan or Mortgage Buster.
Borrow up to 85%
Borrow up to 85% of your home's value.
Borrow up to $350,000
Line of credit amounts from $10,000 to $350,000.
No Closing Costs
No closing costs2, no maintenance fees and no prepayment penalties3.
Home Equity Line of Credit

Mortgage Buster

Home Equity Loan

Overview
Draw from credit line for up to 15 years.
Pay off your mortgage faster or combine your mortgage and home equity.
Get a single large payout.
Terms
up to 180 months4
120 months to 180 months5
120 months to 240 months8
Fixed Rate
Variable Rate
No Prepayment Penalties3
First Lien
Second Lien
Cash Out
Used for Purchases
Primary & 2nd Home6,7
Paper Checks
Whether you're looking for a lower-rate option for a large purchase, like home improvements or debt consolidation, or to pay off your mortgage faster, Truliant offers the ultimate home equity options to help you get to where you want to be – faster. Plus, you'll enjoy no closing costs2, no prepayment penalties3, and we'll even reimburse you any appraisal fees when the loan closes!
Home Equity Loans and Lines of Credit
All loans are subject to credit approval. Home equity products available in NC, SC, TN, VA, FL, GA & OH only. Consult your tax advisor on the deductibility of interest. (1) Advertised Annual Percentage Rate (APR) may change without notice. (2) Home Equity Line of Credit is a variable rate loan and the APR is based on The Wall Street Journal Prime Rate and will vary based on your credit history, but will not go below the floor rate of 3.99%. The rate on home equity lines of credit tied to prime are adjusted the 1st day of the following month in which the prime rate change occurs. Maximum APR is 18.00%. (3) Fixed rate may vary based on your credit history, term, and loan to home value. 7.74% APR minimum good on first lien position only. Loan range: $25,000 to $350,000. Terms to 180 months. (4) Fixed rate may vary based on your credit history, term, and loan to home value. 9.19% minimum good on first or second lien position. Loan range: $10,000 to $350.000. Terms to 240 months. Contact us for additional details.
Home Equity Calculators
What's the difference between loans and lines of credit?
Home Equity Loans
Home equity loans are a lump, one-time loan so you can receive the full amount you need right away. If you have a big project you'd like to complete soon, a home equity loan could be right for you.
Home Equity Line of Credit
Home equity lines are a continuous loan that you can use whenever you need it. You only pay interest on the amount you use and draw as much as you need up to your limit. If you're considering needing some extra funds over the long-haul, this may be a good option for you. You can access funds through home equity line checks, or use Online Banking or the Tru2Go® mobile app to transfer the money directly into your Truliant checking account. Minimum monthly payment starting as low as 1% of the outstanding balance.4
What should I expect when applying for a home equity loan?
Apply at one of our branches, over the phone, or online using our quick, convenient digital application, available virtually anywhere.

Once you apply, we will help to walk you through the rest of the process so if you ever have a question, we're here for you. If you applied online, you can expect the same personalized attention from one of our Digital Guidance Team members.

Once a decision has been made on your application, a home equity processor team member will contact you to discuss your loan amount, terms and payment information.

Your funds are ready whenever you are.
Securely and Easily Borrow Against the Value in Your Home
Owning a home is a long-term investment. That doesn't mean, though, that you have to wait until you're ready to sell for that investment to begin paying off. You can use your house and mortgage as leverage to secure a home equity line of credit (HELOC) or home equity loan.
Maybe you need extra money to pay for a large expense or improvements. Maybe you're aiming to consolidate your debt, or perhaps you're looking for an extra pool of cash for a wedding or tackle another long-term project. Whatever the need, borrowing against the equity of your home can help you get the money you need quickly and easily. We'll even reimburse you for any appraisal fees when the loan closes2.
Apply for a HELOC, Mortgage Buster loan or a home equity loan online today, or contact us to speak with one of our loan experts. Truliant is here to help homeowners: we'll partner with you every step of the way to help you find a home equity solution to your financial needs.
Other Mortgage Tools and Resources
(1) APR = Annual Percentage Rate. Rates and terms are subject to change. Loans are subject to credit approval. Home Equity Line of Credit is a variable rate with a maximum APR of 18.00%. Home Equity Closed End Loan is a fixed rate. Available in FL, GA, NC, OH, SC, TN and VA only.
(2) If an appraisal is deemed necessary, an appraisal fee will be collected at that time; total cost approximately $400-$600 and is non-refundable if the borrower does not close their home equity loan with Truliant. FEES IMPOSED BY THIRD PARTIES: If your home is located in SC or GA, an attorney in that state will charge approximately $250-$600 in SC and $300-$600 in GA to close your home loan. For SC loans, Truliant will pay up to $400 in closing cost attorney fees. For all states, certain third party fees are waived at loan origination. See your Home Equity Line of Credit Agreement (for home equity lines of credit) or Closing Disclosure (for home equity loans) for all fees related to this Agreement.
(3) If your account is paid in full and closed within 24 months, you will be required to reimburse the credit union for 50% to 100% (depending on when you close the account) of the closing costs paid on your behalf upon closing your account.
(4) Minimum monthly payment is based on the qualifying APR. Minimum monthly payment of 1% is based on a qualifying APR of less than 10%. If you made only the minimum monthly payment and took no other credit advances, it would take 359 months to pay off a credit advance of $10,000 at ANNUAL PERCENTAGE RATE of 9.50%. During the draw period you would make 180 monthly payments varying between $100.00 and $69.00 followed by 178 monthly payments of $72.00 and a final payment of $35.92.
(5) Must be in first lien position. Funds cannot be used for purchases. The estimated monthly payment on a $150,000, 10-year fixed-rate loan in first lien position at 7.74% APR is $1,799.
(6) Vacation/second home must be owner-occupied by borrower at least 14 days per year and be at least 60 miles from borrower's primary residence. Mortgage Buster and Home Equity Loan are available for owner-occupied primary and vacation/second home, condominium or town home.
(7) Mortgage Buster and Home Equity Loan are available for manufactured or modular homes. Must be doublewide, on permanent foundation. Loan not available for investment property and cannot be used to purchase a residence.
(8) The estimated monthly payment in a second lien position on a $50,000, 10-year fixed rate Home Equity Closed End loan at 9.19% APR is $639.
Provision of the calculator on this page is not an offer of credit. Its use in no way guarantees that credit will be granted. This calculator is solely for informational purposes and provides reasonably accurate estimates; the calculations are not intended to be relied upon as actual loan computations.