Nine Terms to Know for Home Equity Loans
Nine Terms to Know for Home Equity Loans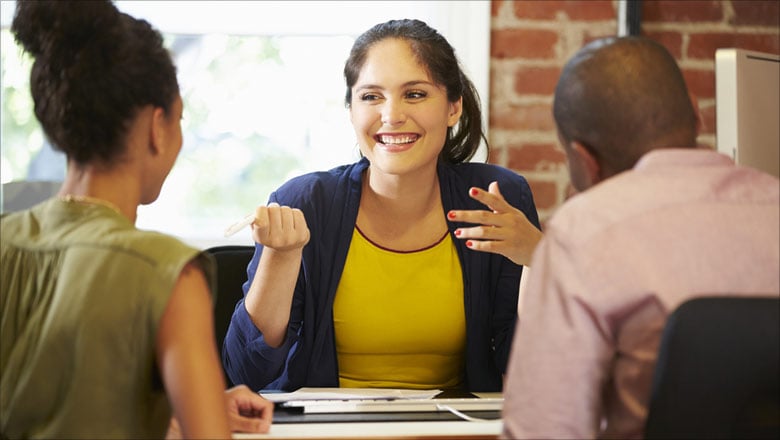 One of the significant benefits of home ownership is building equity in your home.

Home equity is valuable in several ways. First, equity is the value in your home that you actually own. If you sold your home tomorrow, the equity is the value that you would receive after the mortgage is paid. Second, equity puts you in a position to borrow additional money, using the equity value as collateral for the loan.

What follows are the definitions of nine important terms related to home equity, home equity loans and home equity lines of credit.1
1. Equity
The amount of equity that a homeowner has in a home is the current value of a home minus the amount of the remaining mortgage. For example, if the value of a home is $250,000 and there is $50,000 remaining to be paid on the mortgage, then the home equity value is $200,000.

Equity in a home can increase in two ways. First, as a mortgage loan decreases over the years, the dollars that are not spent on interest build equity. Second, as a home's value increases, that increase in value becomes a part of the equity equation.

Unfortunately, equity can also work in the other direction. If a home's value decreases significantly, the homeowner may land underwater.

This means the home is worth less than the amount of the mortgage, which happened to many people during the Great Recession. If a house is worth $200,000 but the mortgage amount is $250,000, then the homeowner has negative equity in their home.
2. Home Equity Loan (HEL)
This type of loan allows a homeowner to borrow a fixed amount while using the equity in a home as collateral.

The lender gives the loan in a lump sum payment. Generally, these types of loans have a fixed rate of interest, a fixed term and a fixed monthly payment.
3. Home Equity Line of Credit (HELOC)
A HELOC and a HEL are both driven by the equity value in a home. But a HELOC isn't a fixed loan. It's a line of credit, similar to a credit card. Once a financial institution determines the equity that a consumer has in their home, they will usually make 85% of that equity value available in a HELOC.

For example, if a home is worth $250,000 and there is $100,000 in equity, the owner would be eligible for a HELOC of $85,000. As the owner pays off the HELOC debt, they are able to use the paid-off amount for additional needs.
4. Closing
The costs and fees related to a HELOC or a HEL vary from lender to lender. Generally, they include verifying the homeowner's creditworthiness, appraising the home, running a title search to verify any existing liens against the property and preparing the documents.

At Truliant Federal Credit Union there aren't any closing costs2 for a HEL or a HELOC, there are no maintenance fees and there aren't any prepayment penalties.
5. Amortization
This represents the process of paying off a loan according to a regular schedule. With a HEL, a financial institution will give a homeowner an amortization schedule. This schedule details the monthly payments for the life of the loan, showing how much money goes to interest and how much money goes to principal each month. As time progresses, the amount of money that is attributed to interest is reduced and the money that is applied to principal increases.
6. Cash-out refinancing
This is a tool that is often used to pay additional debts and to refinance a mortgage. This type of refinancing involves replacing the original mortgage with a new mortgage for a greater amount. The additional amount represents all or part of the equity in the home.
At closing for the new mortgage, the lender pays off the original mortgage and the additional difference can be given in cash or used to pay others debts. One of the values when paying off a number of other debts is that there will only be one payment per month in the future.
7. Credit Report
Financial institutions use credit reports to determine the credit worthiness of potential borrowers. Lenders look at a consumer's payment records and their credit score. Credit scores range from 300 (very poor) to 850 (excellent).

There are three credit reporting agencies: Equifax, TransUnion and Experian. Each one operates a little differently, but their roles are essentially the same.

They collect data related to payments that are made on loans, credit cards, mortgages, etc. Within a credit report there is a monthly tally of all loan payments, and each reporting agency tallies a credit score that is updated each month. Each consumer is entitled to one free credit report from each agency every year, but credit scores from the agencies require a payment.

Truliant offers members a No-Cost Credit Review in which a representative will go over your credit report with you and offer possible ideas for improving them. To obtain a free credit report on your own, go to
www.annualcreditreport.com.
8. Liens
Liens represent a lender's claim against the value of property that has been used as collateral for a loan. Under most circumstances, a mortgage is a first lien. In the event of a foreclosure or the sale of a property, the mortgage is the first loan that must be repaid. In the case of a HEL or a HELOC, they are usually second liens because they are paid after the mortgage. Once a loan is completely paid, a lien is released.
9. Debt-to-income (DTI)
This ratio – monthly debts (including the new loan) divided by monthly gross income – is a tool that financial institutions use to determine whether a borrower is able to afford a loan. For most financial institutions, 43% is the highest DTI that they will accept for approving a new loan. The lower a DTI, the greater the chance of getting a loan application approved.
Truliant can help
Truliant has a variety of credit union home equity loan options and services that are available to all members. Our home equity loan rates are very competitive, use our home equity loan calculator to learn how much loan may be available for you. Apply online, call us at 800.822.0382 to speak with one of our Contact Center representatives, or you can make an appointment to visit one of our branches to work with a representative.

Federally insured by NCUA. Equal Housing Lender. (1) APR = Annual Percentage Rate. Loans subject to credit approval. Rates/terms subject to change prior to consummation of the loan. Home Equity Line of Credit is a variable rate loan with a maximum APR of 18%. Available in FL, GA, NC, OH, SC, TN and VA only. (2) If an appraisal is deemed necessary, an appraisal fee will be collected at that time; total cost approximately $400-$600 and is non-refundable if the borrower does not close their home equity loan with Truliant. FEES IMPOSED BY THIRD PARTIES: If your home is located in SC or GA, an attorney in that state will charge approximately $250-$600 in SC and $300-$600 in GA to close your home loan. For SC loans, Truliant will pay up to $400 in closing cost attorney fees. For all states, certain third party fees are waived at loan origination. If your account is paid in full and closed within 24 months, you will be required to reimburse the credit union for 50% to 100% (depending on when you close the account) of the closing costs paid on your behalf upon closing your account. See your Home Equity Line of Credit Agreement (for home equity lines of credit) or Closing Disclosure (for home equity loans) for all fees related to this Agreement.