Business Solutions
We offer a variety of business solutions tailored to meet the needs of both small and large business owners.
Credit Unions are Different
Banks and credit unions offer many of the same products and services, but they aren't the same. Credit unions are guided by the philosophy of "people helping people." Truliant offers honest, personalized advice to make members' financial futures brighter, plus higher savings rates and lower loan rates. The bottom line? We're here to help you realize your financial goals and dreams.
Our Promise to Our Members
Your needs come first
We educate and serve
We are active in our community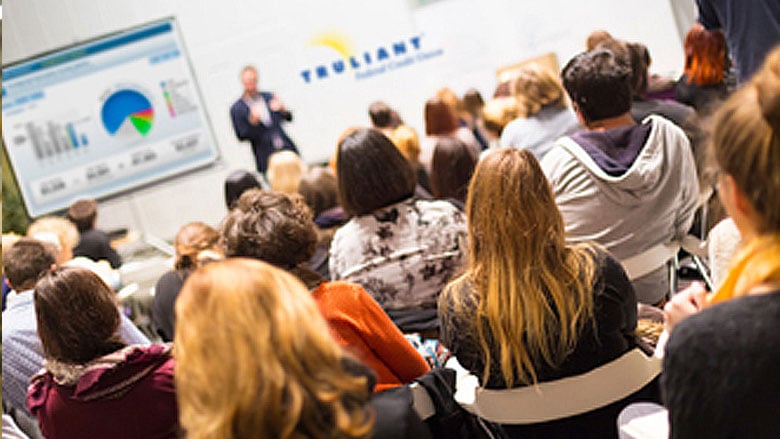 Truliant At Work
Truliant At Work can be a great addition to your employee benefits and wellness programs. They are at no cost to you and free of administrative burdens. Let us show you how your employees can take advantage of Truliant Credit Union benefits to achieve financial success!