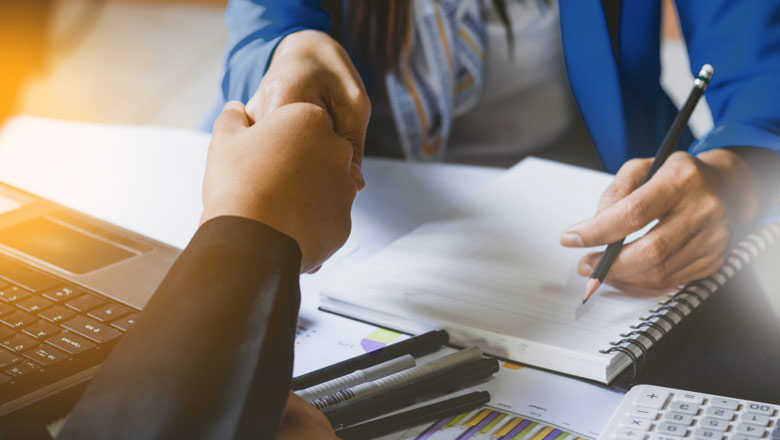 Understanding How Credit Unions Work
Credit unions like Truliant can usually offer lower rates on loans and higher rates on deposit accounts because they are not for profit, meaning money made is invested back into the community; specifically through products and services members need.
And notice the word 'members.' Truliant has been able to thrive for more than 65 years without a single customer. How? Credit unions do not have customers; anyone who banks with a credit union is a member.
You Can Join
Credit unions are open to a wide range of memberships. Yes, there are credit unions that require members to work for the state, the government or a large corporation or industry, but there are credit unions with a broad range of affiliation groups. And because of how numerous these groups are, more people than you think are able to join and enjoy the benefits of a credit union.
For instance, if you live, work or worship in the areas we serve, you can join Truliant.
Too "Mom and Pop"
Make no mistake, Truliant loves moms and pops. And moms and pops love online access and mobile banking that lets them manage their money and busy family schedules. While Truliant has more than 30 convenient branches, they're happy to save members a trip to the branch with highly-rated online and mobile banking offerings that rival the large, national banks.
Access Anywhere
Credit unions offer one of the largest networks of fee-free ATMs in America. If you need cash, it's easy to find a fee-free ATM nearby. So, go ahead, lose yourself somewhere new and safe in the knowledge that your money's always nearby.
And, with mobile banking, you can make payments or transfer funds between accounts instantly, anywhere, anytime.
Online and Mobile Banking
Speaking of mobile banking, credit unions offer smartphone apps that make online and mobile banking simple. You can access your money on the go, so there's nothing stopping you from chasing those dreams.
You don't have to have one of the larger banks' apps to deposit a check with their phone, or apply for a loan online or even find the nearest location or ATM. Truliant's mobile banking app puts a branch in the palms of your hands.
Credit Unions are for People with Plans
Truliant offers honest, personalized advice to make members' financial futures brighter. Credit unions exist to help members achieve their dreams — and they often do it better than the larger, national banks. Whether it's a thoughtful gift, a new car or a vacation at the lake, credit unions will help you get it.
Worried about long-term goals and planning? Many credit unions offer financial planning services, like Truliant Financial Advisors. With more than 50 years of experience in the financial planning and investment field, Truliant can help with retirement, insurance and investments.
Busting Common Credit Union Myths:
The Myth
: I can't join.
The TRUth
: While some credit unions do have strict eligibility requirements, many, like Truliant, are community chartered. This means if you live, work or worship in the area they serve, you can join.
The Myth
: A credit union can't serve all of my banking needs.
The TRUth
: Credit unions offer loans, debit and credit card services, online banking and bill pay, checking accounts, retirement investments, mortgages and more. Often offered with lower or no fees and better rates than traditional banks, a credit union is a great place for all of your banking needs.
The Myth
: Credit unions aren't very tech-savvy.
The TRUth
: Credit unions often offer the same, and sometimes better, technology than large banks. At Truliant, you can deposit checks with your phone, check and manage account balances, apply for loans and much more.
The Myth
: My money's not safe.
The TRUth
: While credit unions aren't insured by the FDIC like big banks are, all credit unions are part of the National Credit Union Administration. The NCUA provides the same amount of coverage and insurance for money deposited into credit unions that the FDIC provides for larger banks.
The Myth
: Credit unions don't offer any rewards programs.
The TRUth
: Truliant offers a Platinum Rewards VISA
®
program. In addition, Truliant offers Truly Free Checking and a low- or no-fee alternative to traditional banks.
The Myth
: I have to pay to join.
The TRUth
: When you join a credit union and deposit your money into an account, you essentially become a "co-owner" of that credit union. At Truliant, you have to maintain five dollars in a savings account, but it's not a fee. And if you leave, you get that money back.
The Myth
: Credit unions are not regulated.
The TRUth
: Credit unions are held to the same laws and regulations as banks. In fact, credit unions face more restrictions on the investments and loans they make.