Commercial Construction Loans
Flexible terms and great low rates.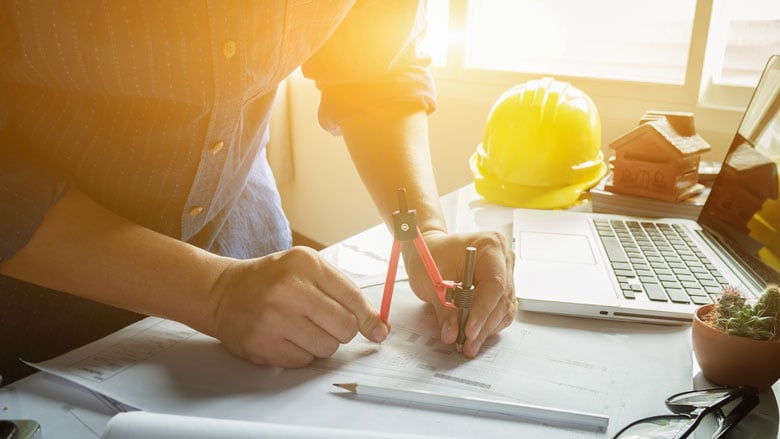 As your business needs grow, Truliant Federal Credit Union is here to help. We offer construction-lending solutions to help you achieve a wide variety of objectives.
We're a helping hand when you're building your business.
At Truliant, we believe that every business is different. By getting to know you and your business, your goals and needs, we can custom tailor a construction loan that is perfect for your new growth.

When you're ready to start the process, our Business Services team is here and ready to make your business our business.
What should I expect when applying for a business loan?
Fill out Truliant's Business Loan Application

Make an appointment with a Business Loan officer or deliver your application to your closest branch.

One of our loan officers will be your loan officer. They will help you through the process to answer questions and expedite your loan application. Their experience in business equipment loans is extensive.

Once we have made a decision, usually in less than two business days, we will reach out to discuss the details of your loan.

Whenever you're ready, your funds will be too.
What business construction loans does Truliant offer?
New Construction
Your company is growing, and you need to keep up to realize the full potential of your business. If you've outgrown your current space and are looking at new construction opportunities, we can help.
Expand Your Footprint
When it's more practical to add on to your current facility, Truliant can assist you with a construction loan so that you can focus on what's important – your company's expansion. We can also provide financing for renovations, modifications or even real estate loans to expand your company's holdings.
Construction to Permanent Financing
If you need a mortgage on a facility that hasn't been built yet, let Truliant help you with construction to permanent financing so that you can enjoy the benefits of a construction loan that automatically converts to a mortgage loan on completion of your new building without having to incur the costs or headaches of two separate loans.
What is the maximum business loan amount Truliant can approve?
Truliant understands that every business member is unique and needs a variety of loans and loan terms to continue to be successful. This is why we offer a variety of loans in many amounts to better serve you.

To allow us to assist in your next loan, whatever the amount you're considering, contact one of our Business Services team members or schedule an appointment, and we will be happy to help.
Business Loan Tools and Resources
Rates and terms are subject to change. Loans are subject to credit approval.