Top 5 Ways to Get Out of Debt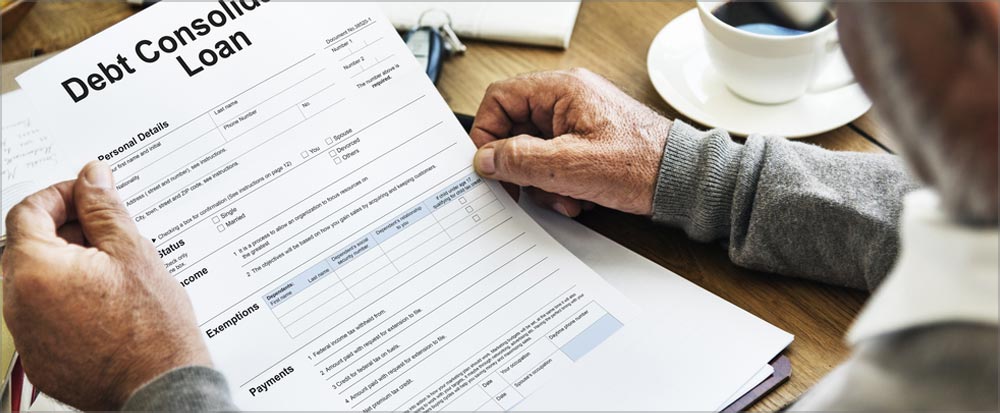 Most people can live full, happy lives without high-interest debt, and so can you. The easiest way to live without debt is to not take it on in the first place. Whether you owe money due to making large purchases, taking on student loans or paying for things on credit cards, getting out of debt may not be easy, but it is 100% possible.
Five Ways to Get Out of Debt
Look at Your Spending Habits
Finding money to pay off debts might seem hard at first, especially if you are already finding some difficulty with savings. But, start by looking at your spending habits and then separate those expenditures into needs and wants.

NEEDS include food, transportation expenses, insurance, medical expenses, rent or mortgage costs, home maintenance, toiletries and certain clothing items. Though these costs can't be avoided, it does not mean that they can't be adjusted. Take a look at your groceries and toiletries to determine which items are necessary and which ones you could live without. Have you considered driving less in order to save gas? Carefully looking over each expense tells you exactly how much you are spending and how that can change.

WANTS include entertainment, restaurant meals, vacations and unneeded clothing and gifts. However, just because these items are not necessary, that doesn't mean you should forgo happiness to save money. Allow yourself some joy, but consider cutting corners on some of these extras if that's possible.

Although it may not be possible for everyone, another option is to temporarily downgrade your lifestyle. Look for a smaller home or apartment with a lower monthly mortgage or rent payment. Trade a more luxurious car for a vehicle that gets you where you need to go but has a lower payment. These options can leave you with more money to pay down whatever debt you have accrued.
Refinance Home and Car Loans
Did you know that you can refinance a car or home loan in order to get better terms? You should consider this option if you have good credit and can qualify for a lower interest rate. Refinancing can provide you with a lower monthly payment or it can restructure the loan in such a way that you can pay off the loans sooner.
Renegotiate Credit Card Terms
The bulk of debt in the United States is from credit cards and the average household owes over $8,000 that they carry from month to month, according to Debt.org. High interest levels combined with low minimum payments virtually guarantee that this type of debt will stay with you for years to come.

You may not be able to pay off your credit cards in one fell swoop, but you might be able to renegotiate the terms. Call your lender to find a way to lower the amount of interest they charge you. If the credit card company is not willing to bend, it may be time to cancel your account with them.
Renegotiate Student Loans and Medical Debt
Student loan debt is a serious issue for college graduates and the amount some people owe can seem insurmountable to them. It is possible to renegotiate these loans so that you repay a smaller amount or have lower monthly payments. It is worth visiting with your lender and a financial professional to learn if this is an option for you.

Medical debt is another major problem for those trying to get out of the red. Many hospitals and doctors' offices will work with you if you have outstanding bills. Make sure to talk to the payments department to learn about any options you may have. If you have insurance through an employer, your human resources office may be able to intervene on your behalf.
Take Out a Debt Consolidation Loan
A debt consolidation loan is an option if you have multiple forms of debt that can be combined. This type of loan gives you one simple bill to pay each month and it has terms that are often lower than what you'd find through a credit card.
See What You Can Save with Debt Consolidation
Provision of the calculator on this page is not an offer of credit. Its use in no way guarantees that credit will be granted. This calculator is solely for informational purposes and provides reasonably accurate estimates; the calculations are not intended to be relied upon as actual loan computations.