How to Lower Your Loan Payments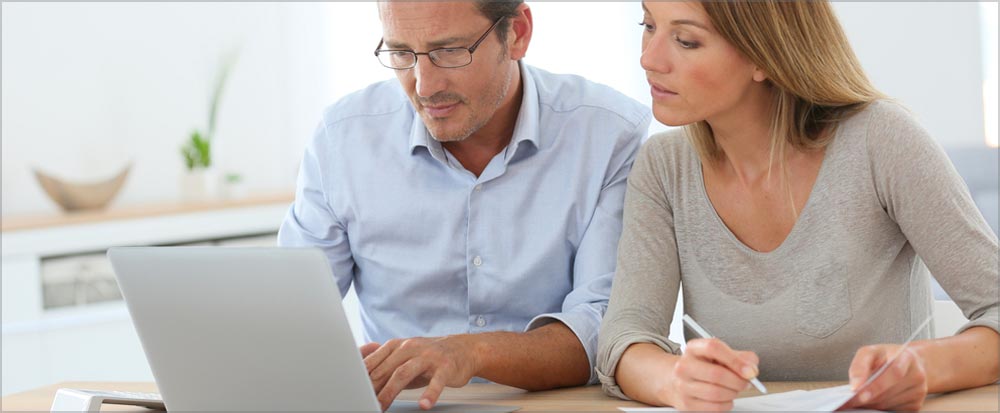 If you're looking for ways to lower your loan payments, there are several areas where savings are there for the taking. While all of these won't apply to everyone, start here if you want to reduce your monthly installments.
Six Ways You Can Lower Your Loan Payments
Have you thought about applying for a debt consolidation loan?
One of the best ways to reduce high-interest loan payments is to consolidate your debts. Basically, you apply for a debt consolidation loan and use the funds to zero out credit cards, or any other high-interest debt. The rate on a debt consolidation loan is typically lower than credit card rates, and you'll make one fixed monthly payment over a fixed term. When you're approved, you can look at your monthly payment at different terms to find the best one for you.

As long as you're disciplined and don't get into debt again, this can be a great way to make your minimum payments go farther. Keep in mind that the loan will not be advantageous if the repayment period is much longer than what's offered on your current debts. If this is the case, there will be a lower monthly payment, but interest will be paid for a longer period of time.
Be sure to seek credit counseling.
If you don't own a home or cannot qualify for a debt consolidation loan, a credit counselor could help you get lower payments. Everyone is free to negotiate with creditors to obtain lower interest rates on their debts, as we described above. However, anyone uncomfortable doing this can allow a credit counselor to do it for them.

Counselors have experience negotiating for better rates. In addition to procuring interest rates that will lower the monthly payments, a counselor can also create a budget and teach you how to effectively manage money.
Eliminate private mortgage insurance.
If the down payment on your home was less than 20% of the purchase price, the lender is charging for PMI, or private mortgage insurance. Over the life of the loan, PMI costs homeowners thousands of dollars. Eliminating PMI lowers the payments, and it can be done if there is at least 20% equity in the home.

While this will automatically be removed by some lenders, it's worth it to keep an eye on your principle and home's value and then approach your lender to see if this can be removed from your monthly payment.

If you're interested in lowering your loan payments with a consolidation loan or by refinancing, Truliant has several options that may help.
Transfer your credit card balances.
Though not a highly-recommended strategy, transferring credit card balances can help in a pinch. If the interest rate on each credit card account is very high, try to transfer the balances to a credit card with a lower interest rate. Balance-transfer credit cards are a good idea because they offer lower interest rates, so the monthly payments will be lower. Many of these cards also offer an introductory interest rate, and in most cases, it will be zero percent for a few months. This will lower the payments considerably, and when interest is added again, it may be lower than what you currently owe.

Before anyone can transfer his or her current credit card balances, they must have very good credit scores to qualify and will also need to pay a transfer fee. Before taking this option, find out how much can be saved by using a balance transfer calculator. That is the best way to know whether or not this option will work.

Truliant VISA's not only feature low rates all the time, there are no fees for balance transfers.
Refinance a home loan.
You can lower your monthly mortgage payments by refinancing. In this process, the lender will lower your interest rates as well as the monthly payments.

However, this option has a few requirements. First, there must be sufficient equity to qualify for a home loan refinance and you must be prepared to pay closing costs as well as some additional fees. If the qualifications can be met, it will be worth it to refinance if the interest rate will be lower by at least one percentage point.

Refinancing will also be worthwhile if the terms of the loan are extended. In this instance, refinance into another 30-year loan if you currently have a 30-year loan as the payment will be lower after this has been done. This plan will be most beneficial if you only had a loan for a couple of years.
You can ask the creditors to lower the interest rates.
This option will take a little planning. First, check out your credit report online or request that the credit bureaus send your reports in the mail. These three credit reports will have lists of all of your creditors and the amount of money that is owed to each. Then, determine the amount that can be paid to each creditor and make sure that this fits well into your budget.

After you've decided how much you can afford, call your creditors and try to negotiate. Creditors often present clients with hardship plans that lower the interest rates and the monthly payments for a specified period. If the first representative doesn't offer this and doesn't agree to an alternative plan you can afford, calmly ask to speak to a supervisor. If the company agrees with your proposed plan, be sure to ask them to send it in writing.
See What You Can Save with Debt Consolidation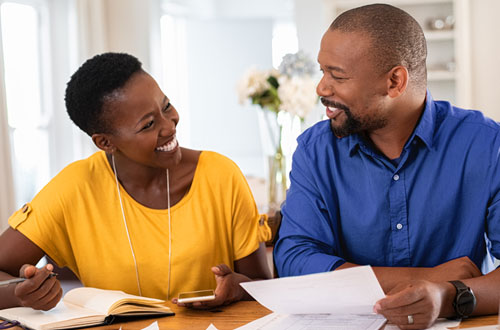 Explore Our Rates
Check out our rates across various loan options to best meet your needs. And when you're ready, you can apply online in minutes.
Provision of the calculator on this page is not an offer of credit. Its use in no way guarantees that credit will be granted. This calculator is solely for informational purposes and provides reasonably accurate estimates; the calculations are not intended to be relied upon as actual loan computations.