How to Pay Off Credit Card Debt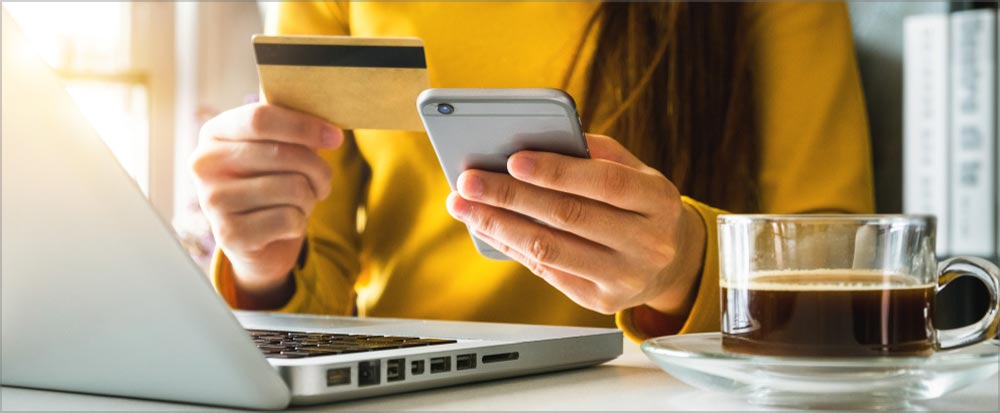 Though a credit card allows for a more secure trip to the ATM or online shopping, it's easy to let credit card debt build to a point where it seems impossible to get out of the cycle. Unresolved debt can have serious consequences, impacting your credit score as well as your sense of financial well-being.
Though getting out of debt takes some careful planning, requires some dedication, and some time – you can set yourself free from the burden of credit card debt.
Escaping the Stress of Credit Card Debt
First, you must understand your income.
The length of time it will take you to pay off what you owe is determined by the amount of money you have coming in. Most of the time, debt increases because people make a habit of purchasing more than their income can support.

If you fall into the category of spending more than you make (and don't worry, it's fairly common), you may want to consider other ways to increase your income. We'll be the first to admit that this tip doesn't work for everyone, but if you have some extra time, you can turn it into cash doing something you love.

Love animals? Post dog-walking or pet-sitting services to your neighborhood boards. Love writing? Look for writing gigs online. There are even call center jobs you can work on your schedule from the comfort of your own home.
Make a budget and stick to it.
When you understand your assets, you can begin to change your spending habits.
Create a budget
that is based solely on your household income. After a month or two of figuring out your spending patterns, you will begin to see where you can lower costs. It may mean fewer restaurant meals or switching to a less expensive cable package, but small changes will make a big difference. The lower you can make your regular expenses, the more money you can set aside for debt relief.
Move away from the credit cards.
The way people spend money has changed over the years. When credit cards first became common, people used them primarily for large purchases or emergency situations. As more people started to use them for daily purchases, the amount of credit card debt began to get out of control. According to a report by the Federal Reserve, Americans currently owe close to $1 trillion due to credit card debt.

These days, most financial institutions will provide you with a debit card that allows you to make card payments from your checking account. Instead of deferring the payment with a credit card, this lets you pay for items directly from your own money, minimizing the amount that you are adding to your debt each month.
If you can, pay more than the minimum balance.
It is important to understand the way paying off credit card debt works. The credit card company charges interest on any unpaid principal in your account. Paying only the minimum payment is one of the worst ways to pay down your credit card bill as you will only touch a small part of the principal portion of your debt. This is where the cycle begins and will make the repayment process much longer and more difficult.

Every month you chip further into the principal, you lower the amount of time it takes to pay off your debt. A few extra dollars a month may not seem like much, but it can make a huge difference in taking back financial control.
Consider debt consolidation.
If you have multiple credit cards, they probably all have different interest rates and high-interest credit card debt is the most challenging debt to remove. A
debt consolidation loan
from your financial institution can go a long way towards helping you get out from under a mountain of creditors.
With a debt consolidation loan, the financial institution loans you the funds to pay off your debts. You then pay the loan back with regular payments over time to your financial institution. Often, the financial institution is able to offer you a lower interest rate than most credit cards and this means that you will be able to dig your way out of debt much sooner.
Find a financial partner that puts you first.
What will it take to pay off my credit card?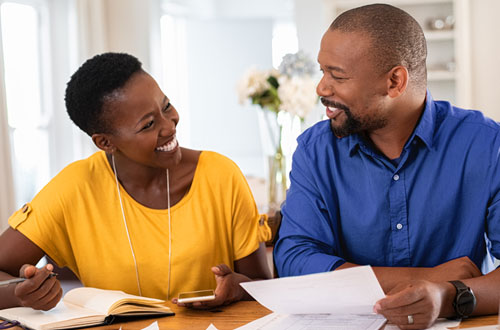 Explore Our Rates
Check out our rates across various loan options to best meet your needs. And when you're ready, you can apply online in minutes.
Provision of the calculator on this page is not an offer of credit. Its use in no way guarantees that credit will be granted. This calculator is solely for informational purposes and provides reasonably accurate estimates; the calculations are not intended to be relied upon as actual loan computations.