Why Pay More?
You're pre-approved1 for a great auto loan.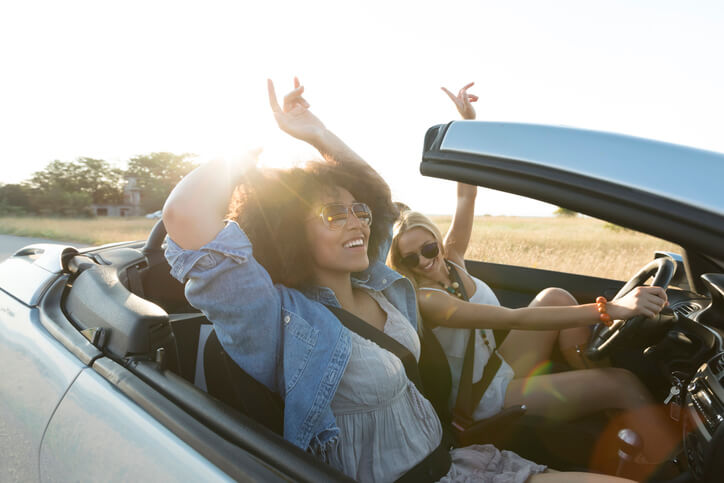 Whether you're in the market for a new car, a used car or to refinance your current auto loan and lower your payment, Truliant is here to help.
Get a great rate with great options for the ultimate in member flexibility.
As a valued member of Truliant, you're invited to take advantage of a great rate on an auto loan. Plus, you'll be on the road quickly with fast approvals and flexible terms.
Finance a new or used vehicle
Refinance your existing auto loan to lower your monthly payment
No early payoff penalty
Set up one-time or recurring online payments from any checking account
Multiple term options
Accept your offer
online
, by calling us at
800.822.0382
or by stopping by your
local branch
today.
Be sure to use your
Reservation Code: YESAUTO
You can choose to stop receiving "prescreened" offers of credit from this and other companies by calling toll-free 1-888-567-8688. See PRESCREEN & OPT-OUT NOTICE below for more information about prescreened offers.
PRESCREEN AND OPT-OUT NOTICE This "prescreened" offer of credit is based on information in your credit report indicating that you meet certain criteria for creditworthiness. This offer is not guaranteed if you do not meet our criteria (including providing acceptable property as collateral). If you do not want to receive prescreened offers of credit from this and other companies, call the consumer reporting agencies toll-free at 1-888-5OPT-OUT (1-888-567-8688); or visit the website at www.optoutprescreen.com or write: Equifax Options, P.O. Box 740123, Atlanta, GA 30374-0123; TransUnion, Opt-Out Request, P.O. Box 505, Woodlyn, PA 19094-0505; Experian Consumer Opt-Out, P.O. Box 919, Allen, TX 75013.
(1) We used information that we obtained on you from a consumer reporting agency in connection with this "pre-approved" offer. You were selected to receive this offer because you satisfied certain criteria for creditworthiness, which we previously established. The offered credit may not be extended if, after you respond to this offer, we determine that you do not meet the criteria used to select you for this offer or any other applicable criteria bearing on creditworthiness, or if you do not provide the required collateral. Not all applicants will qualify for the lowest rate. Membership eligibility is required. May not be combined with other offers or used to refinance an existing Truliant auto loan. Offer expires 60 days from receipt of offer.
(2) Qualified borrowers may defer payments up to 90 days after loan signing. Interest will accrue from the date of the loan until payments begin. Participating in this program results in up to a 90-day extension of the loan, maximum term 84-months. Cannot be combined with other offers.