Manage your money with a Truliant Checking Account.
24/7 online application

Includes debit card, online banking and mobile app

Built-in overdraft protection1
Early Pay included on most accounts4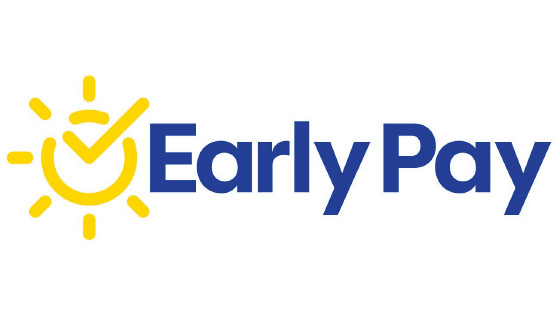 Get Paid Early with Truliant's Early Pay
Who said you have to wait for payday? Get paid early with Truliant checking accounts or savings accounts. You get paid up to two days early on your ACH direct deposits.4 Early Pay is a free, automatic service we provide to our members. There's nothing you need to do to sign up or opt in.
You worked hard for your money and shouldn't have to pay someone to hold it for you.
Truliant's Truly Free Checking2 makes it easy to manage your money:
No maintenance fees or minimum balance required
24/7 online access with Digital Banking
Early Pay adds paycheck and other ACH deposits into accounts up to two days earlier4
Hundreds of ATMs across the country for quick withdrawals and deposits
Built-in overdraft protection and Balance Backup available.
What should I expect when opening a checking account?
Apply for checking accounts at one of our branches, over the phone or online using our quick, convenient digital application, available virtually anywhere.
Once you apply, we will help to walk you through the rest of the process so if you ever have a question, we're here for you. If you applied online, you can expect the same personalized attention from one of our Deposit Team members.
You will be contacted within two business days to let you know of our decision.
New checking accounts are available right away. You can access your account online, through one of our locations and at our large network of ATMs.
What checking options does Truliant offer?
You shouldn't have to pay to have access to your money. We offer our Truly Free Checking, and other checking accounts that may better suit your needs.
Truly Free Checking
It's all in the name. Our Truly Free Checking account isn't a smaller version of a premier account with more features. It's a no-strings-attached, better way to bank. There is no minimum balance to maintain and no maintenance fees and overdraft protection is a built-in bonus. You will receive a VISA® debit card, an ATM card, or both if you so choose, and our online Digital Banking tools and Tru2Go® mobile app help you manage your money anytime, from anywhere.
Advantage Checking
Grow your money by earning dividends at a higher rate than our Truly Free Checking. You must maintain a $2,500 minimum balance, in a checking, savings or money market account.3 Overdraft Protection is also available.
Senior Advantage Checking
Designed for members who are 55 years and older. Higher dividends, without having to maintain a minimum balance. Overdraft protection is also offered.
Launch Checking
Learning how to maintain a checking account requires a disciplined approach. We're here to help, improve your financial situation with a free checking account. With Launch Checking, you can manage your money with no minimum balance required. After six months of responsible activity, you may qualify for Truly Free Checking.
What features do Truliant checking accounts offer?
A great checking account is one that works for our members. From getting cash back on everyday purchases to built-in protections, get more out of your checking account at Truliant.
Tru2Go®
Our checking accounts offer complete access to Digital Banking and the Tru2Go mobile app where you can deposit checks, transfer funds, pay bills and manage your money online.
External Funds Transfer
Easily transfer money from and to your Truliant account with a couple of clicks from your computer or smartphone. Our online External Funds Transfer service makes it simple to retrieve money from another financial institution to Truliant with no added fees. And if you ever need to transfer funds from your Truliant account to another financial institution, our External Funds Transfer service can help get it there securely.
VISA® Debit and ATM Cards
We understand you need quick, easy access to your money. Our Tru2Go ATM and VISA debit cards give you flexibility without any monthly fees. Our VISA debit cards offer real time purchase alerts by email or text. Plus, all Truliant VISA debit cards can be uploaded into your smartphone's mobile wallet. Access your money at more than two million ATM locations worldwide through these networks: Truliant, Plus, Culiance, Money Pass, Allpoint and Alliance One. Withdraw up to $500 per transaction and up to $1,030 per day at ATMs to give you the spending power you need when you're on the go.
Balance Backup
Your Truly Free Checking and Advantage Checking accounts have Overdraft Protection1 built in, which means we'll cover overdrafts on your account for reoccurring debit transactions, paper checks and ACH transactions using your checking account number. You can also opt-in to Balance Backup, which adds an extra layer of protection on everyday debit transactions and trips to the ATM.
Early Pay
Early Pay lets members get paid early. You can receive ACH (direct) deposits up to two days early! This feature is available to all members with direct deposits into qualified personal checking, savings and certain Money Market accounts. This feature is FREE and automatic – there's no need to sign up or opt in.
Note: While ACH funds may display under your account's "Current Balance," funds may still be pending and overdrafts can occur. To avoid overdrafts, always reference your "Available Balance" as the amount currently available in your account.4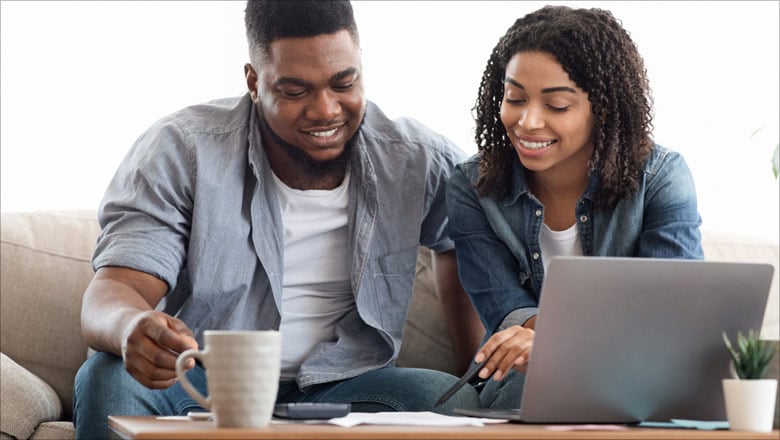 How to Make a Budget
Making a budget is crucial for helping you to save money and keeping an eye on your spending. However, oftentimes people find creating a budget to be tedious and difficult. Start the process of making a budget that works for you and your goals today.
(1) Truliant pays basic and Balance Backup overdrafts at our sole discretion, which means we do not guarantee to authorize and pay any type of transaction. If we do not authorize and pay an overdraft, your transaction will be declined. Standard overdraft fees would apply. Members can avoid standard overdraft fees if using a savings account or line of credit (subject to credit approval) for overdraft protection.
(2) Must meet credit bureau and ChexSystems qualifications. Speak with a Truliant representative for details.
(3) Free if minimum daily balance of $2,500 is maintained. If your balance falls below the minimum daily balance, your account will be subject to a $7.50 fee for that month.
(4) Early Pay does not apply to certificates, loans, IRAs, IRA Money Market accounts, or HSA Savings accounts. Truliant can only post funds and make them available to you up to two days early after we receive notification that an ACH deposit is on the way. We cannot guarantee early posting.