Tap Into Your Home's Equity!
You're pre-approved1 for a low-rate Home Equity Line of Credit.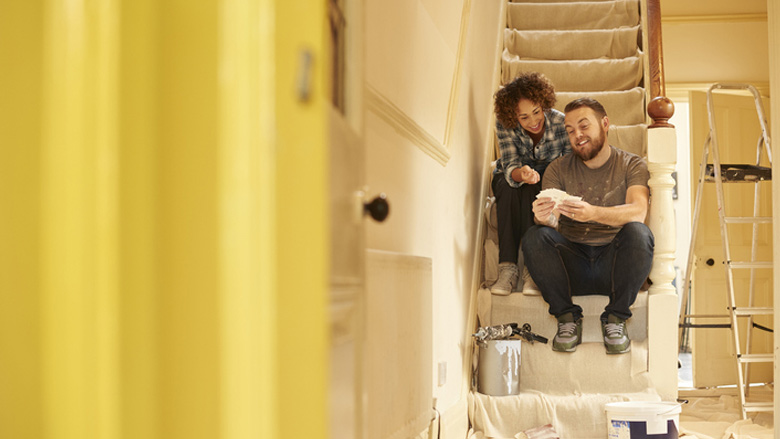 If you need extra money to help pay for home renovations or debts such as college tuition, a home equity line of credit may be a great choice to secure the funds you need at a lower rate than other secured or unsecured loans.
Put your home's value to work for you with a home equity line of credit from Truliant Federal Credit Union.
We offer competitive rates and no closing costs2 to help save you money.

You're already pre-approved for a great rate as low as 8.25% APR3.
We make the process simple
We do all the work
We don't charge closing costs
Set up one-time or recurring online payments from any checking account
Accept your offer
online
, by calling us at
800.822.0382
or by stopping by your
local branch
today.
Be sure to use your
Reservation Code: YESHELOC
You can choose to stop receiving "prescreened" offers of credit from this and other companies by calling toll-free 1-888-567-8688. See PRESCREEN & OPT-OUT NOTICE below for more information about prescreened offers.
PRESCREEN AND OPT-OUT NOTICE This "prescreened" offer of credit is based on information in your credit report indicating that you meet certain criteria for creditworthiness. This offer is not guaranteed if you do not meet our criteria (including providing acceptable property as collateral). If you do not want to receive prescreened offers of credit from this and other companies, call the consumer reporting agencies toll-free at 1-888-5OPT-OUT (1-888-567-8688); or visit the website at www.optoutprescreen.com or write: Equifax Options, P.O. Box 740123, Atlanta, GA 30374-0123; TransUnion, Opt-Out Request, P.O. Box 505, Woodlyn, PA 19094-0505; Experian Consumer Opt-Out, P.O. Box 919, Allen, TX 75013.
(1) We used information that we obtained on you from a consumer reporting agency in connection with this "pre-approved" offer. You were selected to receive this offer because you satisfied certain criteria for creditworthiness, which we previously established. The offered credit may not be extended if, after you respond to this offer, we determine that you do not meet the criteria used to select you for this offer or any other applicable criteria bearing on creditworthiness, or if you do not provide the required collateral. Not all applicants will qualify for the lowest rate. Membership eligibility is required.
(2) If an appraisal is deemed necessary, an appraisal fee will be collected at that time; total cost approximately $400-$600 and is non-refundable if the borrower does not close their home equity loan with Truliant. FEES IMPOSED BY THIRD PARTIES: If your home is located in SC or GA, an attorney in that state will charge approximately $250-$600 in SC and $300-$600 in GA to close your home loan. For SC loans, Truliant will pay up to $400 in closing cost attorney fees. For all states, certain third party fees are waived at loan origination. If your account is paid in full and closed within 24 months, you will be required to reimburse the credit union for 50% to 100% (depending on when you close the account) of the closing costs paid on your behalf upon closing your account. See your Home Equity Line of Credit Agreement (for home equity lines of credit) or Closing Disclosure (for home equity loans) for all fees related to this Agreement.
(3) APR = Annual Percentage Rate. Rates current as of August 31, 2023, and are subject to change based on market conditions and borrower eligibility. Subject to credit approval. The current APR for a Truliant Federal Credit Union Home Equity Line is 8.25% based on the prevailing variable-rate index value, your credit qualifications, the amount of your credit line, combined loan-to-value, and/or property type. Rates/terms subject to change prior to consummation of the loan. Home Equity Line of Credit is a variable rate loan with a maximum APR of 18%. Available in FL, GA, NC, OH, SC, TN and VA only. Offer is not available to refinance or modify an existing Truliant loan. Offer available for 1st and 2nd lien position only. Truliant is not responsible for any penalty or closing costs owed as a result of moving Home Equity Line of Credit from another lender. Offer expires 60 days from receipt of offer. You received this offer because you met selective criteria established by Truliant Federal Credit Union. If you accept this offer, we may confirm that you still meet the criteria we used to select you and will rescind this offer if you do not.