2021 Calendar Photo Contest Winners
Thanks to all who participated!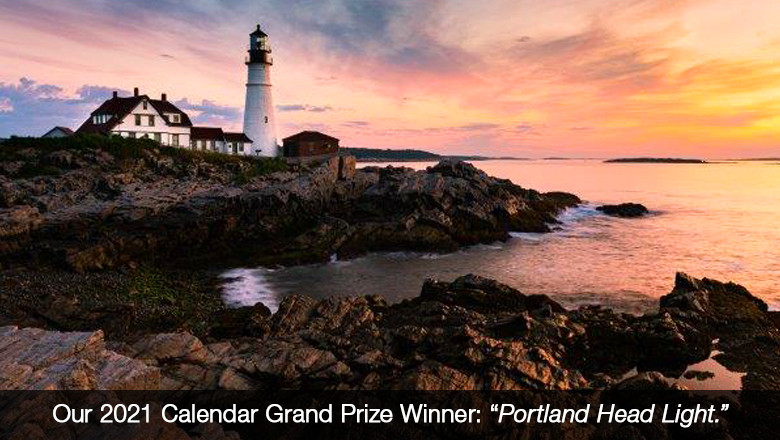 The winners in Truliant's 2021 Calendar Photo Contest have been chosen.
After a very close online vote, the 2021 Truliant Calendar Contest winners have been selected. Congratulations to all!
Our top winner this year was Tiffany Loggins, whose photo of Maine's oldest lighthouse, the Portland Head Light (seen above), received the most online votes. Her photo will be featured as our 2021 calendar cover, as well as inside the calendar as a monthly page along with the other 11 winners. You can see all 2021 Calendar Contest Winners on our Facebook page.
Additionally – since we receive so many great photographs each year, we wanted to share some of those as well. Congratulations to our 2021 Calendar Contest Runners Up on some beautiful work! These shots can also be seen on our Facebook page.
Our annual calendar contest is a chance for our members to share photos that demonstrate how Truliant membership has helped improve their lives. If Truliant helped our members take a dream vacation, buy a boat or car, finance a recreational vehicle or plan a memorable getaway for the family, we wanted to see their photos and hear their stories! This contest, which we run each year, is great way for us to connect with our members and gives us a chance to show off their creative talents.
We will begin our 2022 Calendar Contest sometime in early September 2021. Mark your.... calendars!
The 2021 Truliant Calendars will be available in Truliant locations begining in late November.
See official 2021 Calendar Contest rules here.