Health Updates
Our responsibility is to prioritize the health of our members and our employees. We will continue to take whatever steps are necessary to serve you safely.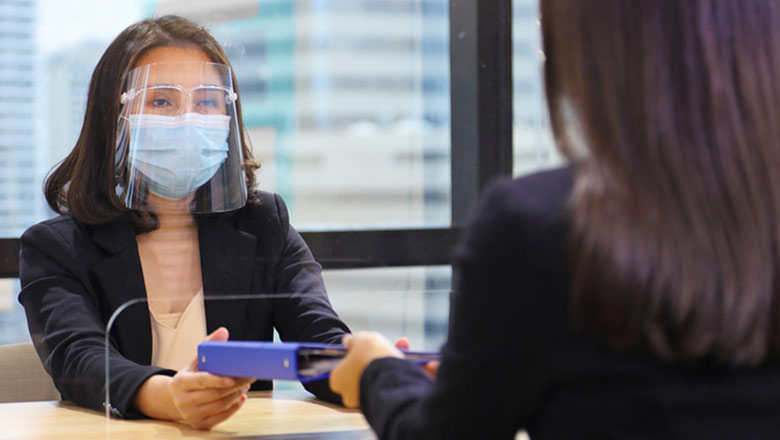 Steps we are taking:
Regular disinfecting of all surfaces, doors, drive through tubes and more

Regular monitoring of CDC and WHO safety guidelines and recommendations

Financial Relief Programs for our members

Requiring all employees to wear a mask while in the building

We're here to help.
As we keep a close eye on the impact of the Coronavirus (COVID-19), we continue to make adjustments to operations as needed. Because of this, your experience at a branch or on the phone may look or feel different.

You may also experience delays in service, including longer than normal wait times when calling our Contact Center or while visiting our drive-thrus.

While all Truliant branch lobbies are open for walk-in visits, if you have a more complex request, please continue to use our online appointment portal. You may be required to wear a mask while in a Truliant branch as we follow local government mandates. Otherwise, face coverings are recommended when entering a Truliant branch. We will also continue to practice social distancing and increased sanitation practices.

Our goal is to keep our members and our staff safe. Extra precautions include an increased frequency of disinfecting surfaces throughout our branches, including doors, kiosks, drive-thru tubes, kids' stations and other frequently touched areas. We also continue to monitor the latest advice and directives from the Centers for Disease Control and Prevention (CDC) and World Health Organization (WHO).

We appreciate your patience. Truliant is your credit union, and we're happy to welcome you back! It's an honor to serve you, and we are excited to do it in person.
Additional Resources Regarding COVID-19:
Are you a Member that needs assistance? We understand the need for flexibility based on individual circumstances and are here to assist any way we can. Members impacted by coronavirus who need special arrangements can call 800.822.0382.