IRS Stimulus Payments
These payments, also referred to as Economic Impact Payments, are automatic for most taxpayers.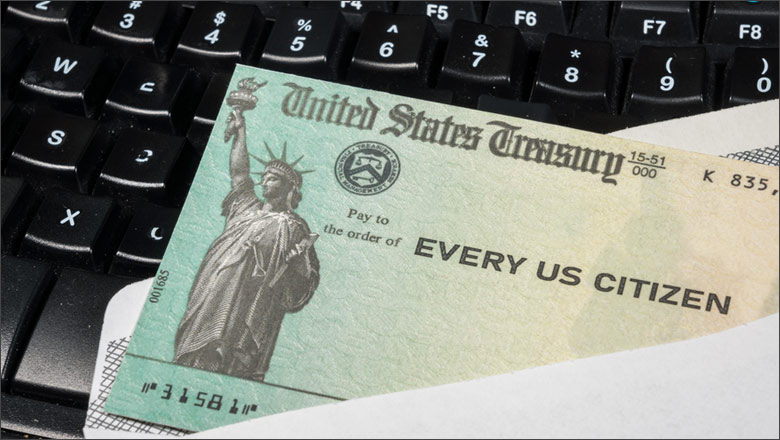 IRS Stimulus Payments
COVID-Related IRS Stimulus Payments

2nd Round of Stimulus Payments

FAQs on Payment Status


On Wednesday, December 30, the Internal Revenue Service and the Treasury Department began delivering a second round of Economic Impact Payments as part of the Coronavirus Response and Relief Supplemental Appropriations Act of 2021 to millions of Americans who received the first round of payments earlier this year.

Some members may already see a pending deposit, while others may see their pending deposit in the coming days. Paper checks are being mailed starting on December 30, 2020.

The IRS emphasizes that there is no action required by eligible individuals to receive this second payment. Some may see the direct deposit payments as pending or as provisional payments in their accounts before the official payment date of January 4, 2021. Payments are automatic, per the IRS, and Truliant does not have additional information related to the eligibility or timing of any member's stimulus payment.

For more information, please visit irs.gov/coronavirus/economic-impact-payments.
FAQs about Second Round of Stimulus Payments
Why are there issues accessing my account information in Online/Mobile Banking?
Because the stimulus payments affect a majority of our membership, there is a high volume of activity on our Online Banking platform, which is causing intermittent performance issues. We are working with our technology resources to improve performance. Members do not need to check for stimulus deposit updates more than once per day.
My payment is in a pending status. When will the money be available?
The federal government has notified us that payments will settle beginning on Monday, January 4, 2021.
My online account information does not show a stimulus payment. Will I be getting one?
From the U.S. Treasury Department: Eligible individuals will receive an Economic Impact Payment of up to $600 for individuals or $1200 for married couples and up to $600 for each qualifying child. Generally, if you have adjusted gross income for 2019 up to $75,000 for individuals and up to $150,000 for married couples filing joint returns and surviving spouses, you will receive the full amount of the second payment. For filers with income above those amounts, the payment amount is reduced.

-----

Please Note: We are not able to confirm your eligibility. If you believe you are eligible, but have not received a direct deposit, it could be for one of the following reasons:
It may be direct deposited at a later date or by paper check.
Your direct deposit information on file with the IRS may be incorrect (routing number and/or account number).
Again, Truliant staff will not be able to confirm your eligiblity or determine when your stimulus payment will arrive.
For more information, you can visit
irs.gov/coronavirus/get-my-payment
.
Will someone at Truliant be able to tell me the status of my payment?
My account was closed. How can I get the money into another account?
The IRS has indicated that if your check was delivered to a closed account, your payment will be delayed. If your deposit is rejected due to the account being closed, the IRS will issue your payment with a check mailed to the address on file for you. To prevent fraud, you cannot update your direct deposit information with the IRS once the payment was rejected.
Additional Resources Regarding COVID-19:
While Truliant is here to help our members, we are not able to track your expected payments. To learn the status of your stimulus payment, visit the IRS website.