Charitable Contributions
Supporting and strengthening nonprofit organizations.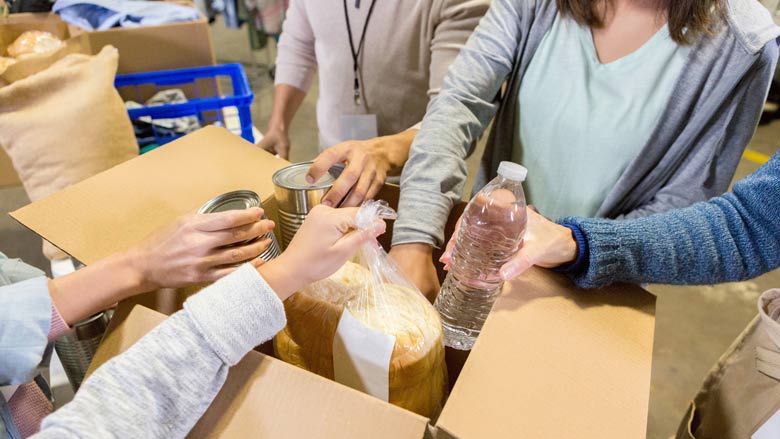 Truliant Federal Credit Union's Charitable Program provides further investment in nonprofit organizations who are strengthening and improving local communities. Truliant has an internal committee of staff members who volunteer their time to review proposals that are submitted through this program. For guidelines and eligibility, please review our 2021 Charitable Contributions Giving Guidelines.

Consideration is given to nonprofits that meet the following criteria:
Have a tax-exempt status under IRS section 501(c)(3)
Have been in operation for at least three years
Have a volunteer board overseeing the organization's operations
Align with one of our focus areas
Provide services to individuals living in a community with a Truliant Member Financial Center
Truliant is unable to support the following types of requests:
Capital campaigns or general operating expenses
Individuals or families, including those raising funds or pledges to support a single individual or a family unit
Faith-based organizations or religious programs
For-profit organizations or those without 501(c)(3) status
Political candidates, parties, campaigns or causes
Clubs, groups and organizations within a school (booster clubs, athletics, PTO/PTA organizations)
Nonprofits operating outside of a Truliant community
Groups that discriminate based on race, color, religion, age, sex, sexual orientation, gender identity, marital status, national origin, disability, veteran status or other legally protected status
Any nonprofit organization interested in charitable funds must complete our 2021 Charitable Contributions application. The charitable committee reviews requests every other month. Requests are accepted throughout the year.

Meeting dates for 2021 are outlined here:
February 8, 2021
April 12, 2021
June 14, 2021
August 9, 2021
October 18, 2021
December 13, 2021
It can take up to three months for an application to be fully considered. Truliant Federal Credit Union supports organizations most consistent with the focus areas outlined in this document. All organizations will be contacted regarding their application status. For more information, contact [email protected].