Employee Relief Fund
Providing relief to Truliant employees experiencing a financial hardship caused by disaster, illness or injury.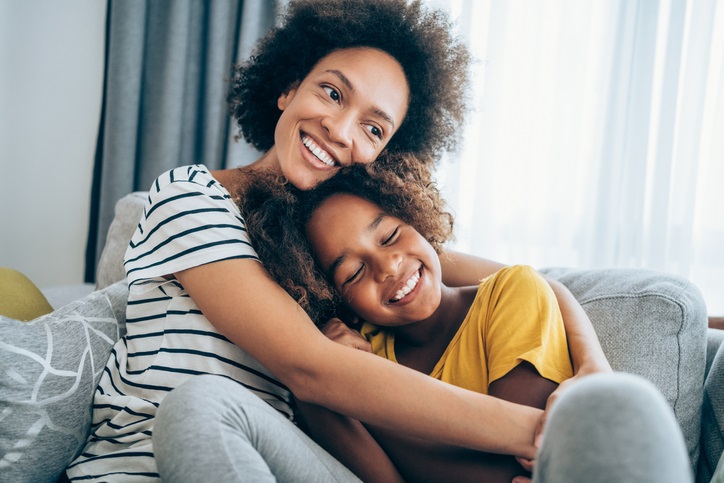 Truliant strives to provide all employees with an enjoyable place to work where they feel valued, empowered and rewarded for all that they do with the understanding that work is just one part of an employee's life. Even with the best intentions, sometimes life happens and things do not go as planned. A disaster or sudden illness or injury can launch an employee into financial peril and cause additional financial stress.

One program of the Truliant Foundation to help manage this stress is the Employee Relief Fund, which was created in 2021 to provide financial assistance to Truliant employees who have experienced hardships due to events beyond their control. Through this program, Truliant provides financial resources to help employees facing disasters, illnesses or injuries in hopes of making their lives a little easier during a time of hardship.
There are two categories when assistance may be provided:
Expenses associated with a disaster
Expenses related to an injury, illness or accident
Other types of hardships or crises will be considered on a case-by-case basis.
Donating to the Employee Relief Fund
Who can donate to the Truliant Employee Relief Fund?
Anyone can donate to the Truliant Employee Relief Fund at any time, including employees, Truliant members, vendors or community members. Every donation makes a difference. Donations can be made the following ways:
Credit/Debit Card Payment
You can make one-time donations through this online site.
Payroll Deduction (Truliant Employees only)
Complete the donation form available on the Human Resources TruZone page and return the form to Human Resources at [email protected]. We recommend and encourage employees to use payroll deduction as an easy way to contribute.

Employees can stop or change the amount of their contribution throughout the year by submitting an updated payroll deduction form, also available in TruZone, to Human Resources. Changes in payroll deduction amounts can take up to 30 days to process.
Check
Make payable to "Truliant Employee Relief Fund" and send to:
Carolinas Credit Union Foundation
Truliant Employee Relief Fund
PO Box 1787
Columbia, SC 29202
Why donate?
Every dollar donated will support Truliant employees who have experienced hardships due to events beyond their control, including disasters, extended illnesses or injuries, and other special situations. This is a wonderful way to support the Truliant team and improve the lives of employees.

Truliant Federal Credit Union is covering all administrative costs associated with the fund. 100% of every donation goes directly toward providing grants to employees with a qualifying need. All donations to the fund are tax-deductible.1
Can donations be made and directed to a specific employee?
No. Due to IRS regulations, we are unable to earmark donations for specific employees. All donations collected are added to the fund, which supports Truliant employees that meet the eligibility criteria. Donors who know of an employee facing a financial hardship should encourage the employee to speak with a member of Truliant's Human Resources team.
Can a donation be made in honor of others?
Yes, donations can be made in honor/memory of others. The donation form provides an area where information can be added to recognize others. The Truliant Foundation will notify honorees or representatives at the donor's request.
Will Truliant match donations?
Truliant Federal Credit Union matches up to $25,000 in total fund contributions to the fund annually.
How will Truliant issue a receipt for a donation?
If the donation was made via credit/debit card, the donor will receive a receipt for their gift via email immediately following the transaction. For donations made by check, the completed donation form and canceled check will suffice. Employees using payroll deduction can reference their payroll deduction information on pay statements.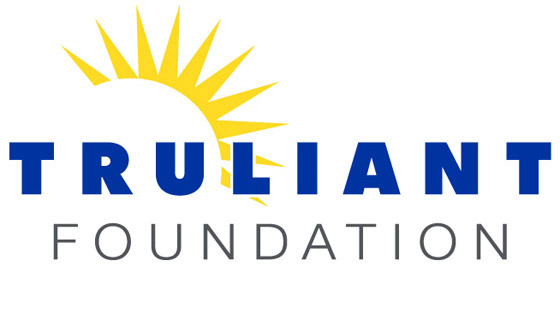 About the Truliant Foundation
Established in 2021 to support Truliant Federal Credit Union's commitment to community and the credit union's social responsibility to give back to the neighbors we serve, the Truliant Foundation elevates the "People Helping People" credit union philosophy by providing donations, grants and scholarships to the community and relief funds to employees facing unforeseen personal hardships.
(1) The Truliant Employee Relief Fund is managed by the Carolinas Credit Union Foundation, a 501(c)(3), grant-making public foundation supported by the credit union system in the Carolinas. No goods or services are provided in exchange for donations.