Financial Education Grants
Our Financial Education Grants provide up to $5,000 to public school financial education.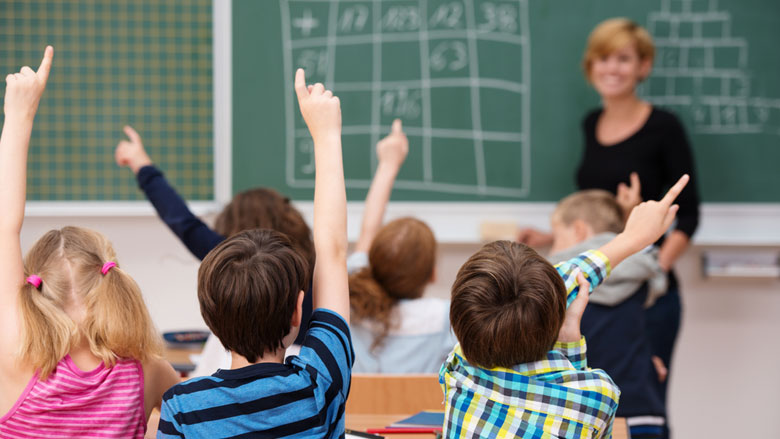 Truliant's Financial Education Fund provides up to $5,000 to public school teachers who wish to incorporate financial education into their classroom curriculum.
About Truliant Financial Education Grants
In 2016, Truliant Federal Credit Union reached a milestone of helping more than 200,000 member-owners strengthen their financial foundation. In celebration of this milestone, Truliant created the Financial Education Fund to help strengthen financial literacy for students in grades 6-12. Funds from these grants are designed to be used to improve an existing program or implement a new program. Funding can support classroom activities, professional development opportunities or new and innovative ways to teach financial education. Topics might include budgeting, saving, investing, entrepreneurship, business, marketing, economics and more.

Studies show that many Americans fall short of being financially literate. Truliant hopes that this program's focus on financial education in the classroom will help support teachers, financially educate students and better prepare our future workforce for equitable economic mobility and growth.
Truliant's 2021 Financial Grant Winners:
Mecklenburg County

South Mecklenburg High School, Charlotte, N.C., $1,000: The grant is being used as a stipend and start-up funding for five students to participate in workshops so they can start a new business idea.

Ranson IB Middle School, Charlotte, N.C., $5,000: The grant will be used to support the school's Stock Market Game. During the game, the students will improve team building, financial literacy and 21st-century skills. At the end of the program, students will be exposed to a college or university that has an outstanding business program.

Northridge Middle School, Charlotte, N.C., $3,500: Students will be introduced to entrepreneurship with a focus on marketing, financial literacy and leadership development. The program will end with a "Shark Tank" competition.


Forsyth County

Flat Rock Middle School, Winston-Salem, N.C., $3,000: The grant will fund a Computer Coding Club. Students will learn about computer science through Bitsbox, basic webpage creation, coding and JavaScript for kids.

Winston Salem/Forsyth County Schools, Winston-Salem, N.C., $5,000: The grant will be used to develop engaging economic inquiry lessons to address the new North Carolina Standards for the Economics and Personal Finance course.


Guilford County

Ben L. Smith High School, Greensboro, N.C., $4,700: The grant will engage Title 1 students in a series of financial literacy workshops: savings, budgeting, learning how to earn, the cost of being unbanked, investing, building credit, taxes, power of compound interest, unemployment compensation, SMART goals, insurance and health care.

Eastern Guilford High School, Gibsonville, N.C., $2,450: The grant will provide Digital Design students the opportunity to produce 2D and 3D computer animations and videos for various entertainment, science and technology businesses.

High Point Central High School, High Point, N.C., $4,940: Through the grant, the school will purchase simulation labs, interactive video controls, text lessons, section quizzes and exams, certification practice exams, performance reports for teachers and students, and an exam voucher for an applicable exam. Instructors will receive complimentary access to the course materials.

Northwest Guilford Middle School, Greensboro, N.C., $5,000: The grant will allow students to upgrade their accounts to a PLUS membership so they will be able to participate in the Stock Market Simulator, Crypto Market Simulator and the Forex Market Simulator with real market data.

Weaver Academy, Greensboro, N.C., $5,000: The grant will allow the HVAC program to upgrade the equipment and tools in the classroom so students will be better prepared to succeed in the Heating, Ventilation and Air Conditioning industry.


Pulaski County

Pulaski County Career and Technical Education Center, Dublin, Va., $5,000: The grant will fund upgrades to the Cougar Store, a school enterprise that is operated by the students.


Thank you to all who participated. Our next application period is scheduled to begin in October of 2021. For more information, or if you have any questions, please mail [email protected].