Five Tips to Keep Student Debt in Check
Five Tips to Keep Student Debt in Check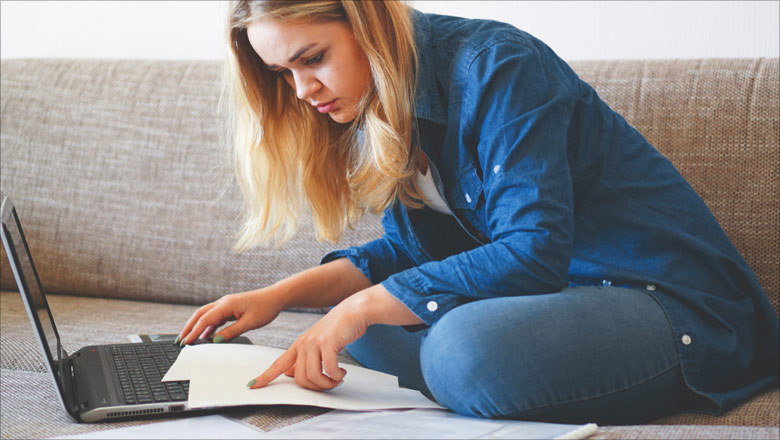 The student-debt story can be frightening.
The website
studentloanhero.com
presents the following numbers from 2017:
44 million Americans owe $1.4 trillion in student-loan debt
For the class of 2016, the average debt is $37,000
The average student-loan payment is $350 a month
For many students, loans are a necessity. But it's important not to compound the problem with poor money decisions while you are in college. Here are five tips for keeping monthly budgets in order so you're not adding to your student-loan debt.
1. Campus Job:
Most students benefit from having a job in college. Whether it's 10 or 20 hours a week, a job forces a student to learn time-management skills. These new skills often lead to better grades. And some college jobs become valuable experiences for a resume, especially if the job is related to the student's major.
Jobs are also an opportunity for parents to assign particular expenses to a student: entertainment expenses, weekend trips, textbooks, additional food, cell-phone plan, etc. Having a regular income forces a student to learn how to budget money each month.
2. Budgeting:
The amount of money a student can earn from a campus job depends on the hours, the skills needed for the job and the hourly rate.
Once a job is secured, students need to calculate a monthly total, minus any taxes. At that point students can start setting up a budget. Generally, it's best to budget as many items as possible. For instance: eating out, movies, late-night snacks, books, supplies, socializing, etc.
Students also need to save a percentage of their wages each month. Ten percent is a reasonable starting point. Saving some money each month gives students a cushion when an unexpected expense arises or if they exceed their regular budget. It's a different kind of emergency fund.
And sticking to a budget in college is great practice for when a student gets out of college and has to manage a salary to pay for: rent, food, entertainment, utilities, car payments and vacations.
3. Grants and Scholarships:
Each year, between government and private sources, there is about $50 billion in grants and scholarships. The benefit of this kind of money is that it doesn't have to be paid back. There are thousands of different kinds of scholarships – in addition to the financial aid that each school offers.
Hunt aggressively both in your home community and nationally. Scholarships and grants allow students to reduce the money they need to take as loans.
4. Textbooks:
Generally, students have to buy books in college. And the prices on many books are stunning. Since 1977, according to the Bureau of the Labor Statistics, textbooks have increased in price by more than 1,000 percent, which is three times the rate of inflation.
But as prices have risen, so have the alternatives:
Amazon and eBay offer excellent opportunities to buy used books.
SlugBooks.com, TextbookRush.com and others (like your hometown bookstores) offer students the opportunity buy, sell or rent textbooks.
Many professors will place a copy of the book on reserve in the library. Often the book must remain in the library, but the price is right.
5. Plastic Problems:
Credit cards have probably torpedoed more student budgets and student credit scores than any single item. They come in with a built-in temptation for being easy money; they have high interest rates; and a lot of students forget to pay their monthly bill or they only make the "minimum" payment because they don't have enough cash on hand.
Credit cards deserve a strict strategy. The benefit of a credit card in college is that it helps a student develop a credit rating and a credit history, which will be helpful when they graduate and are searching for an apartment. Most landlords will want to see a strong credit score and credit history.
Here are some simple rules for handling a credit card so it is a positive and not a negative:
Have only one credit card.
Only use a credit card if the cash for the item is in the bank.
Set up automatic payments with your bank for the entire amount of your credit-card bill each month.
Check your credit-card account several times each month to make sure you are still within your budget.
Follow these four rules religiously, and it'll help you graduate with $0 in credit-card debt.
---