Employee Learning Center
Resources to help you on your financial wellness journey.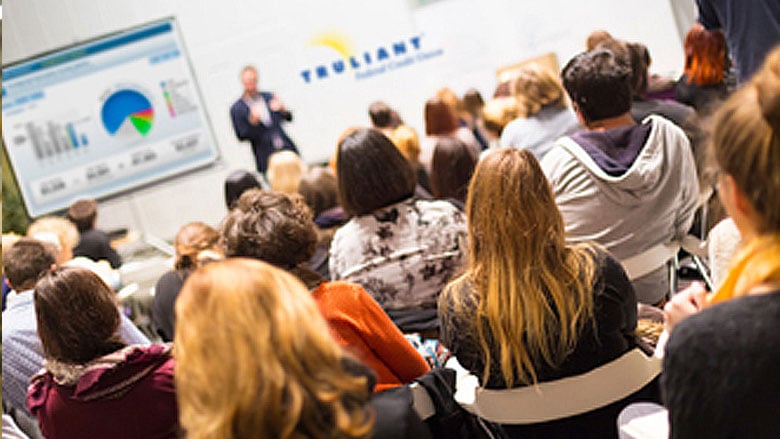 There are numerous resources available to you as an employee of a Truliant at Work Business Partner.
On-site financial education seminars and online webinars

Personal financial checkup days

Balance® money management service

Financial wellness videos
Whether you choose to buy new or used, base model or with all of the bells and whistles, it's important to choose a car that fits within your budget and needs. Learn the retail value of a car you're interested in (or your trade-in) at Kelly Blue Book. Then, you can use our Auto Loan Calculator to help you determine a payment that works for you.

Whenever you're ready, apply for pre-approval to give you even more buying power when you visit a car dealership.

Buying a house can be an exciting but stressful time. Reduce your worries with this quick video on the importance of applying to get pre-qualified for a mortgage, and what you can do to stand out in the housing market.
Debt can weigh us down and prevent us from our goals. In this video, you can learn the different types of debt and what you can do to reduce your debt while saving money like applying for a low-rate debt consolidation loan.

In this short video, you can learn why your credit score is so important and what you can do to boost your score.
Guarding Against ID Theft
Proactively protecting yourself from identity theft now can help to reduce any impact of it later. In this short video, you can learn what you can do now to protect yourself in the long run.