Is a Money Market Account Right for You?
Is a Money Market Account Right for You?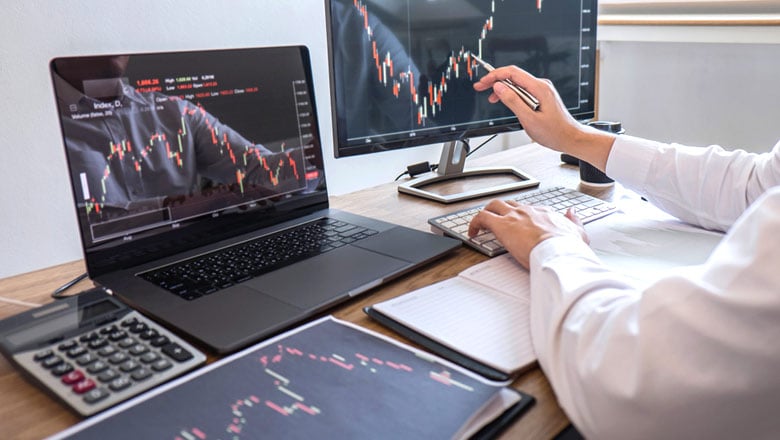 Interest rates on money market accounts have moved up and down – mostly down – since 1980.
Back then, a money market account paid up to 12.68%. Ah, the good old days. ​

That would be a pretty nice guaranteed rate today. Of course, there were other things going on in 1980 – like inflation at 13.5% – that minimized the value of that 12.68% interest rate. Today, money market interest rates are generally below 1%, but inflation was in the neighborhood of 2% in recent years. So the real return in both 1980 and recent years are about 1% to 2% less than the rate of inflation.

Let's look at why money market rates are higher than checking account rates but lower than certificates of deposit. We'll also look at how a money market account can be an important piece in an overall collection of financial tools.
Benefits of a Money Market Account
A money market account (MMA) is a type of savings account that usually earns a higher amount of interest than a basic savings account, while offering more access to funds than a certificate of deposit. Money market accounts are all about liquidity and instant access. Many offer the ability to write checks or have a debit card. However, the minimum balance requirement for money market accounts is typically higher than a traditional savings account.
The National Credit Union Association, an agency of the U.S. government, guarantees the dollars in a Truliant money market account – and all Truliant deposit accounts – up to $250,000.

In a balanced financial plan, money goes into different places and serves different purposes. Some comes and goes for monthly bills, while other funds get saved across decades for retirement.

But there is a large middle ground that money market accounts can serve. They can be a great place for an emergency fund, or for saving money for a down payment on a home. A money market account offers liquidity, safety and a higher rate of interest than a checking or a savings account.

And when it comes time to use the money, all you have to do is write a check or transfer the funds to your regular checking account without penalty.

Truliant offers three different entry points for money market accounts. Each type of account has its own minimum balance requirement and the interest rates paid vary according to the amounts. Learn more about what our money market accounts earn at our rates page.

If you think you are going to use funds from your money market account frequently, it's a good idea to plan to maintain the account's minimum balance so that you are getting the current interest rate.
Truliant can help
There are many benefits to a Truliant membership, including our promise to serve your best interest. Trained financial professionals will discuss pros and cons with you and make sure that you're taking advantage of the account options that serve your needs. Just call 800.822.0382 for more information, or set an appointment to stop by one of our 30+ convenient locations.

Federally insured by NCUA.