Truliant Donation Supports Novant Health Vaccination Program
Truliant Donation Supports Novant Health Vaccination Program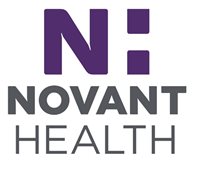 WINSTON-SALEM, N.C. (April 28, 2021) Truliant Federal Credit Union announced today a $5,000 donation to Novant Health Presbyterian Medical Center Foundation in Charlotte, N.C. to support the Arms Against COVID-19 vaccination program.
Novant Health's Arms Against COVID-19 provides resources for community members who want to join in the effort to vaccinate our communities. In addition to getting the vaccine and encouraging others to do the same, the hub provides opportunities for volunteers and donors to support vaccination events and on-going vaccine operations.
Truliant's funding supports access for vulnerable populations, coordination costs, and targeted outreach to overcome vaccine accessibility and hesitancy challenges. The donation occurs at a key time as more people are vaccinated and demand is leveling off.
"Novant Health's commitment to North Carolina throughout the pandemic has been tremendous. We applaud their work to build trust and ensure as many people are vaccinated as quickly as possible," said Todd Hall, president and CEO of Truliant. "We stand with them to put more shots in arms to put the pandemic behind us."
Novant Health operates three, permanent vaccination sites in the greater Charlotte market. The health care system also hosts weekly community-pop events to ensure equitable distribution of the vaccine. To date, more than 16,000 doses of vaccine have been administered at these events, which take place with the help of community partners. The goal is to remove access barriers, which range from transportation to hesitancy, and increase vaccination rates within our most vulnerable communities.
Since the onset of the COVID-19 pandemic, there have been more 960,000 diagnosed cases of COVID-19 in North Carolina. As of late April, more than a third of North Carolina adults have been fully vaccinated. Last year, Truliant provided funds to support Novant Health Forsyth Medical Center Foundation's rapid COVID-19 testing program.
---
About Truliant Federal Credit Union
Truliant is a mission-driven, not-for-profit financial institution that promises to always have its member-owners' best interest at heart. It improves lives by providing financial guidance and affordable financial services. Truliant was chartered in 1952 and now serves 270,000+ members. Truliant has more than 30 Member Financial Centers in North Carolina, South Carolina and Virginia.
FOR MORE INFORMATION
Contact: Heath Combs
[email protected]
(o) 336.293.2054 (c) 336.442.5736
Related Topics